The financial marketing landscape for IFAs is changing.
More and more IFAs are now, rightly, recognising the value of creating content online to market themselves to prospective clients.
The problem is, content marketing has now become the norm across business sectors and industries. As such, finally, what was anticipated not too long ago is now happening.
Prospects and customers are now looking at this mountain of brand content approaching them from all directions, and are becoming desensitised.
Financial marketing has become a fierce battleground. Everyone wants to create "prospect-engaging content," and the competition online to capture audiences has become intense.
Some IFAs aren't even in the inbound marketing game; relying on expensive, "outbound" approaches (such as cold calling). Others are in the game, but in light of the above are facing a daunting question:
How will my IFA stand out from the crowd when so many others are using the same strategies (inbound financial marketing) to target the same, desensitised audience?
A good question! And the answer is to embrace the change. Inbound financial marketing is moving in a new direction as we approach 2016.
I'm going to share some of these trends with you here, to help you stay ahead of the financial marketing game:
1. Harness UGC (User-Generated Content)
Since 2014, User-Generated Content has surged as a powerful form of marketing. Yet few IFAs and financial firms are taking advantage of it.
Wondering what it is? Here's an example. In April 2014, Starbucks launched their White Cup Contest; asking fans of the brand to design their own art on Starbucks white cups. They then had to take a picture of their design and upload it to Starbucks' Instagram or Twitter account, using the hashtag #WhiteCupContest
This was great for Starbucks. It provided compelling, user-generated visuals that could be included on their social media pages. It drove traffic to the Starbucks social media and also to the website.
Hardly any IFAs are currently exploiting this approach to promote their brand. If you're reading this, then that's good news for you! Where there's a gap, there's an opportunity.
There are lots of ways you could include user-generated content. Perhaps you could ask your followers on social media to submit photos of their financial bucket lists?
If you want any more ideas from me, however, you're going to have to phone up and ask! 😉
2. Interactive Storytelling – Get Involved
Telling stories is as old as language itself. It's always been used to capture the imagination, and engage listeners to the speaker or writer.
That's why it's such a useful tool in financial marketing. Client stories, testimonials and the like all work wonders for your brand. If you're doing this, great.
However, whilst stories themselves have existed for Millenia, the way they are told continues to change. As we approach 2016, prospects are increasingly demanding visual stories that are powerful, creative and interactive; rather than one-way or simplistic.
This trend is visible across many industries, including the financial sector. Think of ways to get ahead of the curve. Generators, quizzes, and assessments can all work, but there are other options as well.
3. Increase Engagement With Episodic Content
Have you noticed how shows such as "Game of Thrones," "Breaking Bad" and "Orange is the New Black" retain engagement over protracted periods of time?
They achieve it by producing original, creative and compelling content in episodic form. Marketers are drawing on this technique to engage their audiences.
It's also a goldmine waiting to be tapped in the financial marketing world.
A brilliant example of episodic marketing is the "Missadventures" of Kate Spade. As a fashion designer based in New York, Kate needed to build her brand and gain attention from her target market.
To achieve this, Kate devised her "Miss Adventures" video series. This followed actress Anna Kendrick on her adventures, whilst she wore Kate's products. When the video ended, the audience was presented with the list of featured Kate Spade products in the video; encouraging them to go online and buy.
If you're an IFA wondering how to exploit this approach in your financial marketing, I would suggest starting small. Coming up with a webinar or video series might be too daunting at this stage.
A great way to begin would be to take an existing (or new) eBook and divide it up into smaller, digestible emails or articles. These "chapters" can be presented to prospects every week; giving them enough to make them feel the urge to come back for the next "episode."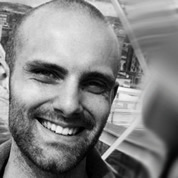 As the Marketing Coordinator at CreativeAdviser, Phil is responsible for devising marketing strategies for his clients, generating engaging and informative content, and ensuring brand consistency across all of CreativeAdviser's communications. Phil has a passion for digital marketing and a borderline-unhealthy addiction to Google analytics. 
In his spare time, Phil can be found powerlifting at his local gym, watching action movies, or playing acoustic guitar at open mic nights.