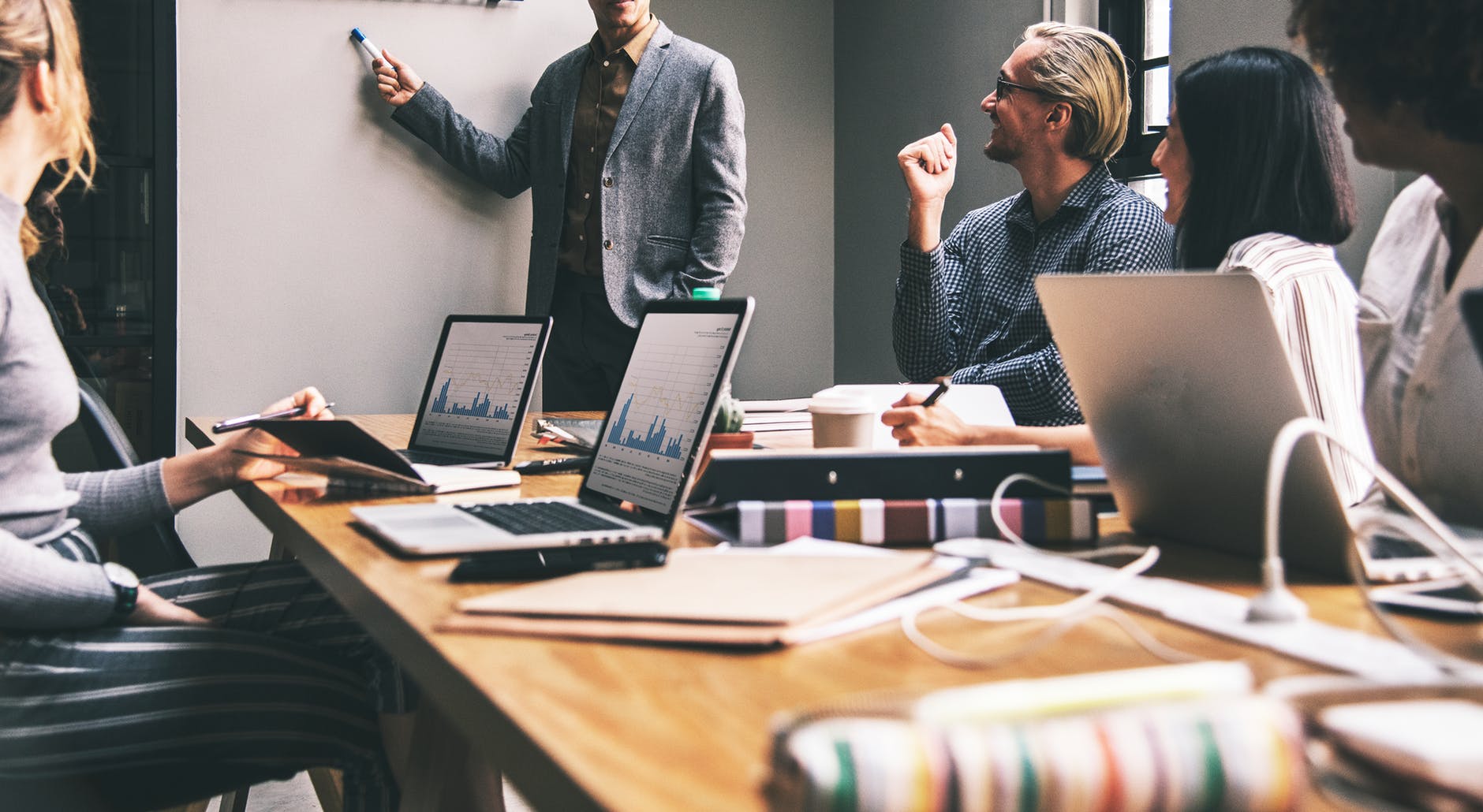 One of the exciting aspects of branding for financial services is that every project is different. There are so many possible creative directions you can go to visually depict your identity and engage with your target audience(s). This also makes financial branding daunting – where do you even start?
Financial branding is, in some ways, similar to an individual who approaches a personal development coach and makeover expert to "re-imagine their public image". After going through the process, they emerge on the other side appearing as a "new person" to the wider world. Quite often, this process can be fake for individuals (as seen by many social media celebrity personas). Yet on the other side of things, this can be a life-changing and amazing experience. Perhaps someone who lacked confidence before is now able to hold their own at a party or on a speaking stage. Maybe their wardrobe and appearance connect more comfortably with their own sense of identity, projecting greater uniqueness and authenticity to the wider world.
When financial services branding is done well, it is similar to this latter process. A business may discover its true values and tone of voice in its very crowded marketplace, going on to convey that brand to the outside world through a powerful and distinctive visual identity. Below, our design team at CreativeAdviser displays six great financial services brands which we feel have achieved this well. We hope you enjoy this showcase and invite you to get in touch if you'd like to discuss your own financial branding and website project with us.
#1 Tandem Financial
There are many compelling aspects to this financial brand. First of all, the use of imagery is distinctive. Each model portfolio for this financial planning firm is assigned to a UK national park, from The Broads ("Defensive") to The Cairngorms ("Speculative").
The strapline is "Planning Your Adventure", which captures the idea that financial planning is akin to an exciting hiking trip. The company name is Tandem Financial, which conveys the idea of a tandem bike – i.e. the client is in the driving seat, with the financial planner acting as the guide in the passenger seat.
#2 First Wealth
One of the straplines from this interesting financial brand is: "Freedom. Security. Choice". Not only is this a unique combination of words, but they communicate a range of complex concepts in a positive and clear manner. Freedom and security, for instance, are often seen as opposing ideas – yet this helps to show that they can work well together to help a client achieve their goals. Another unique and powerful aspect of this financial brand is its range of financial videos, which offers a valuable set of resources to clients.
#3 Suttons IFA
Another financial planning firm, Suttons IFA is a Sale-based company with a strong financial services brand undergirding the work they do. The tagline is "For a Brighter Future", which supports the bright and vibrant colour scheme in communicating the each client's financial future is full of hope and good things (an attractive emotional message).
On the homepage, there is a powerful branded statement: "Life is a great big canvas, and you should throw all the paint on it you can." This conveys another powerful message, that financial planning is a creative endeavour – not a dry, mechanical one – which can bring life and inspiration to the individual.
#4 Godiva Wealth Management
This Coventry-based financial planning firm has a very interesting brand. The name "Godiva" in the company name alludes to the 11th Century noblewoman, Lady Godiva. She is famously known for the 13th Century legend in which she rides naked through Coventry's streets in opposition to her husband's (the Earl of Mercia's) oppressive tax regime, reinforced by the logo depicting a woman on horseback. This communicates a very unique and powerful message for a financial brand – i.e. opposition to arbitrary authority and siding with "the oppressed" (e.g. over-taxed individuals).
#5 Paradigm Norton
Perhaps one of the most prestigious financial planning businesses currently in operation, Paradigm Norton has a beautiful brand with a compelling visual identity. A deep, purple stip underlies the header on the website – the colour of royalty and prestige. The homepage is full of high-end photography of well-known, successful clients, helping to convey the impression of quality and trust.
#6 The Private Office
This financial planning business in Bath is another unique brand worth mentioning. Firstly, the orange-brown and black colour scheme is quite distinctive for this industry, helping the brand to stand out from a sector which is dominated by shades of blue.
There is also a powerful collection of team photography and biographies, supported by third-party reviews (something which many financial planners are afraid to showcase).
Finally, the name "The Private Office" is also quite versatile and communicates prestige. Notably, it avoids "acronym-based" business names (e.g. XYZ financial planning) which are difficult for people to remember, and which rarely communicate anything meaningful to people unfamiliar with the brand.
Conclusion
Branding in financial services is very important. It quickly sends a message to your audience about who you are as a business, what you stand for, who you are relevant to and how you work. This leads people to quickly qualify themselves, and can make the difference between encouraging a client to reach out to you or not (depending on whether you get your financial branding right, or not). If you'd like to discuss your own branding project with us, please get in touch to arrange a free consultation with our team.