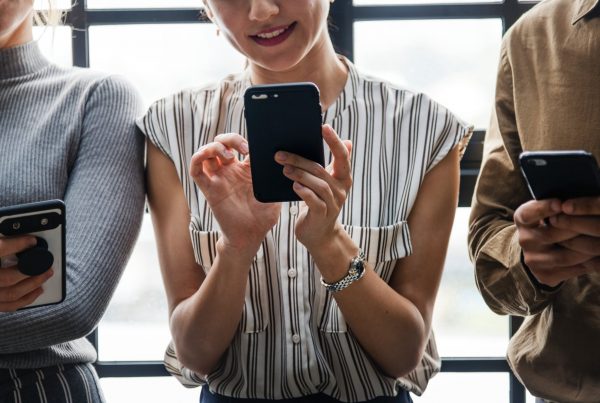 Branding can seem ethereal and unreachable for many small/medium-sized businesses, including IFAs.
The common perception seems to be that financial branding is solely for the big financial businesses like Lloyds, Halifax and Vanguard. Yet nothing could be further from the truth.
Financial branding can be defined simply as the experience people associate with your IFA business. It denotes the images, ideas and feelings people have towards your service, staff and corporate identity.
On the level of design, your brand can include your financial logo, colour scheme, fonts, imagery, slogan and styling. On another level, financial branding encompasses what people say about you. This enters the realm of reputation, and includes things like testimonials, online reviews and satisfaction surveys.
How Financial Branding Relates to Marketing
In many ways, financial branding and marketing overlap. Indeed, they are inextricably linked – with both relying heavily on each other to help make an IFA business successful.
However, think of the former as a business's identity, and the latter as that business's efforts to showcase this identity to a wider audience.
Financial marketing professionals like ourselves are big on financial branding, for a number of reasons.
First, it allows easy recognition. Think of celebrity personalities like Simon Cowell, Alan Carr or Brian Blessed. They are easily recognisable because they look, sound and act differently. If they only differed in name, then people would not remember or recognise them in the same way.
A similar dynamic holds true for IFAs. Those which have a strong brand personality will have a much easier time in their financial marketing, because they do not need to constantly work to make their audience remember them. A few marketing touch-points will be sufficient to stick in their minds.
Second, strong financial branding establishes a solid reputation. For IFAs in particular, this aspect of financial branding is key. Since you are dealing with the sensitive area of people's finances, your brand needs to inspire instant and continuous trust, reassurance and credibility in the eyes of your clients and prospects.
Financial Marketing & Branding: Push vs. Pull
Financial marketing is generally thought to refer to activities which promote your business, service or value proposition. In other words, you are "pushing" the message out through means such as Facebook advertising, direct mail or radio ads.
Financial branding is broadly seen as more "passive," although that doesn't mean it is ineffective. It "pulls" people towards it through its attractive personality and identity.
Of course, things do get blurry here. "Inbound marketing," for instance, is a form of marketing which aims to increase a brand's chances of being "stumbled upon" by its target audience (e.g. through search engine marketing).
From there, the goals is to attract, delight and convert users online. So inbound marketing can actually look a bit like financial branding in the above respect. However, it is still helpful to broadly distinguish financial branding from marketing in terms of "pull" and "push".
Opportunities & Challenges
The methods, needs, challenges and opportunities of financial branding and marketing are constantly changing. Fluctuations in consumer tastes and expectations, quality perceptions and market needs all affect this dynamic.
Nonetheless, there are many opportunities and challenges in financial branding which are commonly faced by IFAs, and which are worth addressing here:
#1  Regard financial branding as an asset
Because branding is difficult to define, measure or quantify, it can be tempting for IFAs to disregard the importance of a bespoke, high-quality and memorable financial brand for their business. Instead, they buy a cheap logo and website and focus on short-term gains.
Whilst on one level this is understandable, it is a huge mistake. Your brand is your most important business asset. No exaggeration. If you have no attractive, credible and distinctive personality, as well as a non-existent or terrible reputation, then this will lead to disastrous results in your marketing.
#2 Recognise the importance of brand strategy
Great brands have a compelling identity, message and story, and keep these consistent across all of their internal and external communications channels.
Since so many of these channels exist (Facebook, Twitter, Google, and so on), you need to have a comprehensive, thorough strategy to ensure your brand upholds and builds its reputation, and stays on-message at all times.
#3 Define & understand your buyer personas
Who is your ideal target audience, and what defines them specifically? Gender, age, income, job titles and other demographics need to be correctly identified in order to inform your marketing strategy.
You also need to consider your audience's needs, hopes, fears, dreams and aspirations in order to have a successful financial brand to. These things are collectively known as "psychographics."
#4 Take your internet presence seriously
A few years ago, an IFA came to us with a serious concern. A previous client had left a scathing review of their business on a prominent blog, and they wanted to ask us if we could remove it.
Unfortunately, there wasn't much we could do as we didn't own the blog in question. However, the case illustrates the importance of taking your financial marketing seriously when it comes to the digital sphere.
Consumers are, more than ever, immersed in branding experiences whilst they are online. More and more of internet searches and website visits are occurring on mobile devices.
Users also tend to trust brands with a decent website, a solid social media presence, and which have favourable online reviews and testimonials.