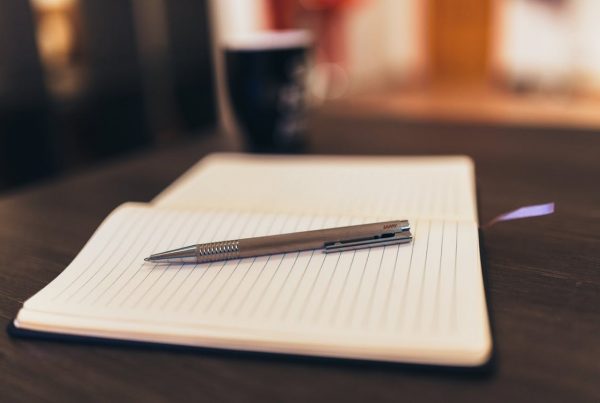 Strong copywriting is essential on a financial services website. It conveys your level of education and prestige. It shows your audience that you know your subject matter and that you can communicate with clients in a clear and understandable way.
That said, financial copywriting is a rare and valuable skill. Even highly experienced financial services professionals know have a huge knowledge of their field can struggle to put their thoughts to a page. Yet those with this ability also often struggle simply to find time to come up with compelling topics, write 1,000+ words for an article, proofread it, publish and distribute across marketing channels.
This is why financial firms often turn to the skills of an experienced financial services copywriter – either a freelancer or an agency such as ours here at CreativeAdviser. However, whilst anyone can supposedly call themselves a "financial copywriter", how can you tell if they have the resources, knowledge and skills you need to produce the excellent copy you want to offer to your clients and prospects?
Below, we address this question head-on. We hope you enjoy these reflections and invite you to get in touch if you'd like to discuss your own financial copywriting project with us.
Reliability
Financial firms deal in serious matters – people's pension funds, for instance, or their investment portfolios. Your own clients have high expectations that need to be met on a consistent basis. That means that your content needs to be excellent, and published when clients expect to see it. Therefore, you need to make sure your financial copywriter is very reliable.
Do they show an awareness of effective time management and are they up-front with you about their availability? How long do they expect it to take for them to produce an article for you, and then refine it to the final version so it is ready for distribution. Here, you can get a sense of reliability from the financial copywriter him/herself, but it can also help to check reviews from their other clients.
Portfolio
Are there examples of past articles, guides and newsletters that the financial copywriter has written that you can read over? This not only gives you a sense of the writer's style, but also their ability to grasp different niche financial topics and write confidently about them. Examples may be available on the professional's website, or they could send you some directly via email.
It's important to not assume that these past examples reflect exactly the style, approach and length that you will receive from them – should you work together. After all, a good financial copywriter will take the time to understand your own unique brand voice and target audience, tailoring the tone and emphasis in accordingly. It can help to check multiple examples of past work with different financial firms to see how they have achieved this in each case.
Passion
Does the financial copywriter have a genuine interest in your area of financial services? Many content creators like to write about food, fashion and technology. Only a minority have a passion and flair for subjects such as pensions, investments and tax planning. Consider taking time to speak to the potential writer over the phone and gauge their enthusiasm and reasons for focusing their writing on these crucial areas of life. Passionate people are more likely to stick around, and that will help you if you are looking to build a long-term content marketing strategy.
Business model
How does your financial copywriter sustain and grow a profitable business? Here, you need to be careful about asking direct questions outright which may be construed as rude. However, it's important to see how your copywriting needs fit into the marketplace. It may be that your project brief needs to be tailored to make the project more appealing to prospective writers.
For instance, here at CreativeAdviser we sometimes get inquiries from financial planners who want 500-1,000 words for a new, small website they are launching. Whilst this kind of project may be appealing to a certain type of freelancer, it is likely not going to be a big enough project to appeal to a dedicated financial marketing agency. On the other hand, an ongoing relationship involving 4x articles per month could be a better mutual fit.
Qualifications
It would be unreasonable to expect financial copywriters to hold qualifications in financial planning. After all, that would likely mean they would not be in the business of writing! Yet education and past qualifications are strong indicators of a writer's abilities.
After all, many investment topics involve quite complex ideas and also require good research skills. A good university degree is a good sign, for instance.
Marketing prowess
Ultimately, your article or content piece will be used for a marketing purpose – e.g. to engage current clients or help reach new ones. A good financial copywriter will grasp how their own skills fit into the bigger picture of your overall marketing strategy.
A case in point is search engine optimsation (SEO). Suppose you want to write 4x articles per month on different investment topics to increase your website's traffic from organic search. Here, your copywriter not only needs to be skilled at communicating with your human audiece – he/she also needs to be good at writing in a way that attracts Google's attention, and satisfies their SEO requirements.
At the very least, this will require your financial copywriter to have an up-to-date understanding of SEO and how this affect the content they produce. For instance, a set of target keywords for an article needs to be established and these then need to be appropriately integrated into the body of the text (without appearing unnatural). A good balance of internal and external links will also need to be included, as well as strategic use of H2 tags and meta information.