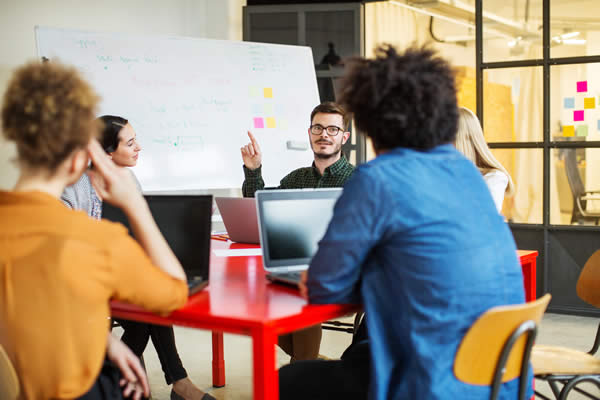 When it comes to financial marketing, it's important to keep up to date with current trends and changes. Technology is a fast-moving and changing industry, so when it comes to getting ahead of the competition with your marketing, you need to be ready to move and adapt to it.
2020 is just around the corner and will bring important changes to how technology is utilised within your marketing campaigns. Here is a short guide to financial marketing in 2020, in order to help you grow your business.
Tailor To Your Audience
Many businesses simply publish content for the sake of promotion, hoping it will entice customers along the way. Audiences in 2020, however, will almost certainly be searching for a personal connection with brands and businesses. You only need to look at the massive growth in messenger chatbots in 2019 through to 2020, to see that personalisation and that feeling of familiarity are so important.
Potential and current customers alike want to feel like brands are speaking to them, rather than just thousands of people on a mailing list. From personalised emails to connections on social media; avoid that generic tone of voice and make sure you're tailoring your online content to your audience.
Micro-Influencer Marketing
Influencer marketing is all about social proof; making your audience desire your services and products because they are actively used by people they admire.  The trick in 2020 is realising that influencer marketing doesn't have to mean big name celebrities!
Micro-influencers are people perhaps with a social media following between 1000-100,000, and who project a high level of authenticity and knowledge. They usually focus on a narrow industry, and are seen as experts on that topic – perfect for financial marketing. In 2020 audiences will be putting more emphasis on trust rather than popularity.
Less Content of Higher Quality
In 2020, consumers will be on the hunt for value-driven content. Think about the amount of online marketing you're subjected to on a daily basis (emails, chatbots, social media, blogs). Audiences no longer want to hear from the brands daily, even the ones they love. Rather it's about less frequent content, that packs high value. This means you need to try and combine your content into one package that simultaneously entertains, educates and promotes. It's difficult – but not impossible.
Think Mobile
The vast majority of online marketing is consumed from mobile devices. Desktop computers are declining in use across industries. In 2020, users will be expecting a clean and solid user experience for mobile platforms.
There's no excuse for your website to not function on a mobile, if it doesn't your audience will wonder where else you've cut corners and turn away from your brand. Just keep in mind that mobile is about making this easier, faster and more efficient for your consumers. The bottom line with website design; if you're unsure, hire an expert.
Keeping up with digital financial marketing can feel like an uphill battle at times. However, the reward of outshining your competition and engaging your customers in new and exciting ways, should be all the push you need.