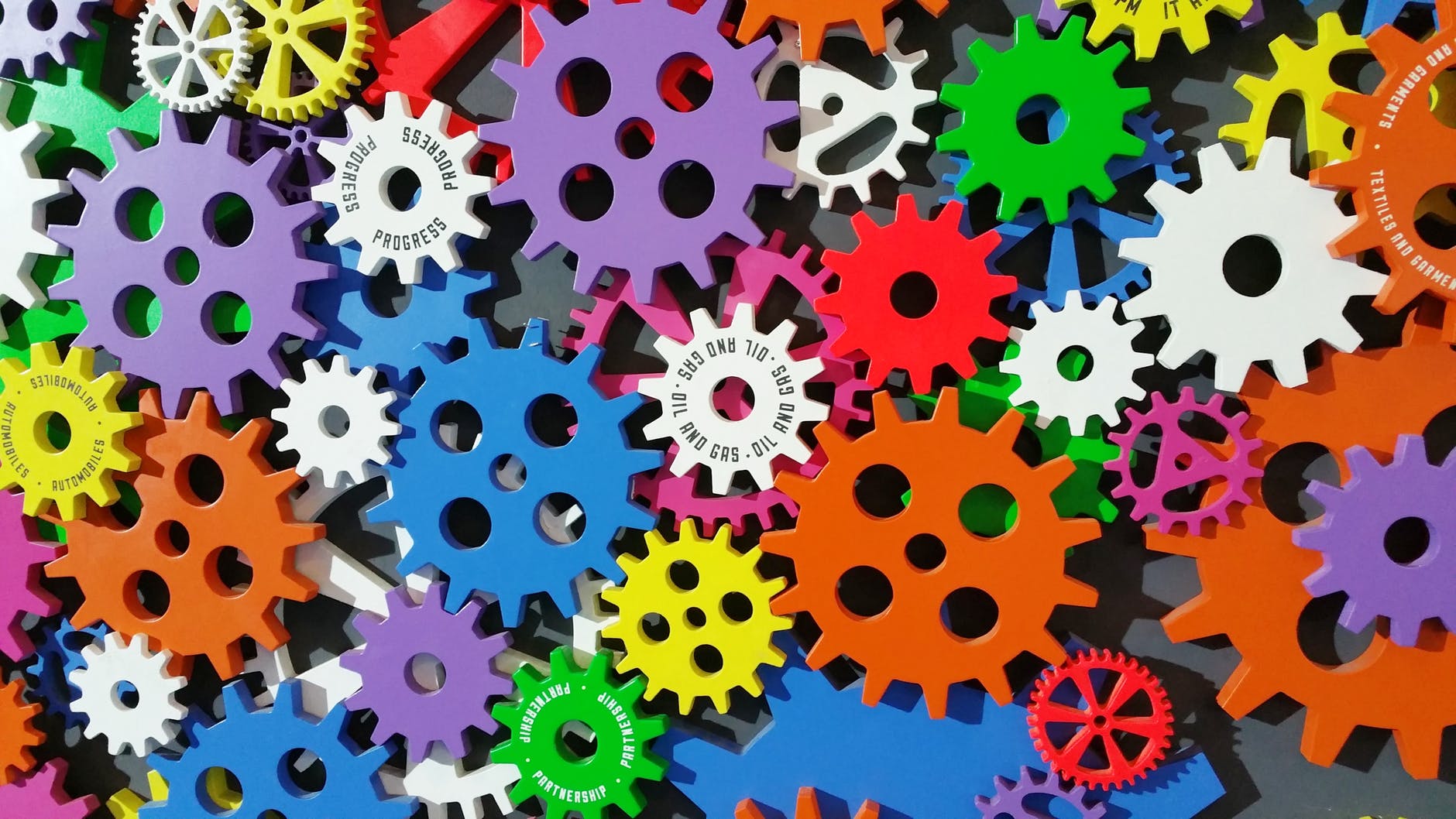 There are many financial planning firms for a potential client to choose from – even in many rural areas. How can you ensure that your financial marketing makes your business stand out from the competition?
Below, our marketing team at CreativeAdviser offers 5 ideas to help financial planners attract – and hold – the attention of prospects, to give you the best chance of gaining that desired enquiry. We hope this content is helpful and invite you to get in touch if you'd like to discuss your own marketing strategy with us.
#1 Display your status clearly
Are you a Chartered Financial Planner? Given how few in the sector achieve this status, it is worth displaying it prominently on your website and other marketing materials to clients (e.g. your brochure and social media).
Prospects might not immediately recognise the importance of this, so it's worth dedicating a sentence nearby to explain why it matters and how this sets you apart from other financial planners and advisers in the marketplace.
If you do not have Chartered status, then there are other ways you can differentiate yourself to prospects. A key asset, of course, is your team. What are their unique qualifications, skills and experience which are hard for clients to find elsewhere?
Many financial planners hide their faces on their website – perhaps out of shyness or fear of poaching. However, this typically sends the wrong message to prospects ("Why aren't they showing themselves?") and misses out on a great marketing and branding opportunity.
#2 Invest in your brand
What is the state of your logo, colour scheme, imagery and website? What is the quality of the overall look and feel of your brand?
If many financial planners are honest with themselves, they have often cut corners in these areas. Perhaps you asked a student to throw your logo together for a pittance, and have not changed it since. This might get you so far as your business grows. However, it is usually obvious to your audience when your website and brand are thrown together, half-heartedly.
One of the best ways to distinguish yourself as a financial planner is to have a prestigious, high-impact and unique brand – complete with a great online presence. Since many firms do not invest in these, you will immediately make a better impression when prospects find you.
#3 Reinforce your LinkedIn presence
Social media is often a difficult area of marketing for most small financial firms to build momentum, and generate meaningful return on marketing investment (ROMI). Yet in 2021, LinkedIn remains a great channel for most to consider.
Given the professional audience available on this platform, most financial planners are likely to be attracted to the marketing potential here. A great place to start is to encourage your team members to build attractive LinkedIn profiles which showcase your brand.
Dedicating a big of time regularly to build LinkedIn connections and publish thought leadership (e.g. long-form posts) will also help to widen your brand exposure and potentially generate more leads for the business.
#4 Offer great content
In 2021 most customers are expecting all businesses (in all sectors) to offer them great information before they engage in a transaction. This applies from a cheap Amazon purchase – where people usually pour over reviews from past buyers – to potential clients of financial planners and advisers.
The bar of expectations is, arguably, even higher due to what's at stake. After all, this potentially concerns the client's life savings and very valuable investments – possibly running in the £100,000s. To help convince them that you are worthy of their trust, content is needed.
Fortunately, this is a great way to differentiate yourself. Many financial firms do not publish content (e.g. on their website) or run a monthly newsletter. By providing these (and ensuring they are done to a high standard) you can offer value to prospects from the outset, nurturing them towards a sale.
#5 Build strong Google Reviews
Another area of common weakness for financial planners is the number and quality of their Google Reviews. Just as people check Amazon reviews to see whether an advertised product is likely to meet their expectations, people also check reviews on Google and other websites for reassurances that a financial planner is a safe pair of hands for their wealth and finances.
As such, take time to build a strong set of Google Reviews from your past and current clients. To do this, you will need a Google My Business (GMB) profile, which is where these reviews sit. When someone types your business name into Google Search, this profile will usually appear with the Reviews underneath it. Users can then expand the Reviews to read people's experiences.
Some financial planners are deeply afraid of opening up themselves to public reviews, instead preferring to rely on website-based testimonies which can be more easily controlled. However, hiding like this is not sustainable in today's open, digital age. Moreover, you can take some comfort from the fact that you can respond to negative reviews and refer fake ones to Google's support team.
It's worth noting that customers actually expect a certain number of negative reviews, and are suspicious of businesses with a completely "clean" record. This starts to look like only certain, "happy" customers have been selected and encouraged to leave reviews – whilst the more honest, less-positive ones have been discouraged.
If you have, say, 10 reviews at 5-stars and 2 at 3-stars, this likely will lead to a 4.5-star rating, which might even look more compelling to new people. Provided you respond politely to the less-favourable Reviews, this can help your brand and make it look more authentic.