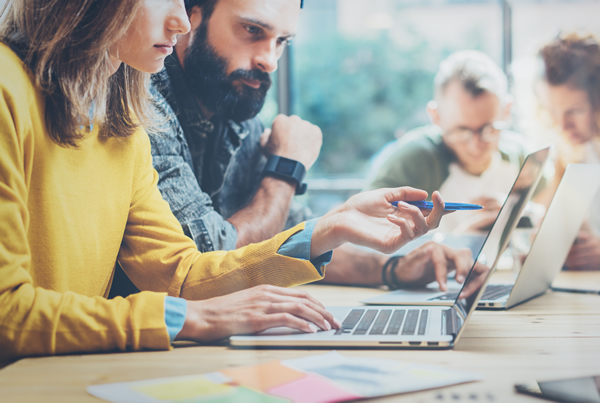 If you're looking for greater brand exposure as a financial adviser, then guest blogging is a great means to achieve this. Here are some quick benefits worth mentioning:
By guest blogging on a prominent, relevant and popular website, your content appears in front of more, qualified pairs of eyes. Great for brand visibility and exposure.
Guest blogging also helps establish you as a financial advice thought leader in the minds of current and potential clients. Great for building brand equity and trust.
It's also a brilliant way to increase traffic on your own financial website. If the publishing website links to your website, for instance, then people can click through to find out more about you.
Finally, Google loves websites which have solid, reputable websites linking to them. This shows the search engine that your content is trusted and valuable. Google is therefore likely to rank your website higher in the search results of your potential clients.
So the benefits of guest blogging to your financial marketing are clear. However, how exactly do you go about guest blogging as a financial adviser? What are some important "dos" and "don'ts"?
Here are some things to avoid when guest blogging as an IFA:
Financial Marketing Rule #1: Don't Manipulate
Google is popular for many reasons, but one big reason is that they seek to make search engine results as relevant as possible to the user.
This is why backlinks (i.e. links to your website from other websites, such as guest posts you have written) are so important. They are seen as a signal of trust and authority by Google.
So, if a website has hundreds or thousands of solid backlinks pointing to it, then Google will prioritise that website in its search engine.
Think of how many people link to the BBC every day, for instance. People do that because they view the BBC as a reliable source of information. Google sees this and regards these links as a signal that the BBC offers content which people regard as high quality.
However, it isn't hard to see how this system could be manipulated by financial marketers. What if you "bought" a bunch of backlinks, for instance?
Surely, if you just paid someone to stick a link to your website on lots of other websites across the web, Google would therefore rank your website higher?
You used to be able to get away with this. Ever since the Google Penguin update, however, Google will actually punish financial websites that do this.
No longer is it possible to put your website link in the comments section of dozens of unknown, irrelevant websites and hope Google will rank you higher. The same goes for "link farms".
These days, Google focuses much more on the quality and authority of the backlinks to your financial website, when it decides how to rank your content in Google.
In short, it is much better for your SEO to focus on building a few, high quality backlinks to your website over time than buy hundreds of low quality links to your website in a short space of time.
Moreover, concentrate on websites with an active audience, and which are relevant to your business niche and target audience.
Financial Marketing Rule #2: Don't Duplicate
If you have written a guest blog for another website, fantastic.
However, make sure you only submit and publish the content on that website. Do not go publishing the same content on multiple sites.
You might think that "sweating" your content like this would give you maximum exposure, at minimum effort. Bear in mind, however, that Google will likely see this as duplicate content.
In other words, if Google sees the same content you've written appearing on multiple sites, then they will struggle to distinguish who the original author is.
At worst, this can result in Google penalising the content. So effectively, you would have done lots of work in writing the content, only to see it have a detrimental effect.
Rather, focus on providing original content and value to your potential audience when guest blogging. Your publishing partner will thank you for it, and you'll see more return for your efforts.
Financial Marketing Rule #3: Do Investigate
Now that you're aware of some bad tactics to avoid, let's look at some positive actions you can take.
One of the best place to start with any aspect of financial marketing is research. With guest blogging, for instance, who are your target audience exactly? What kind of content do they consume, and where?
What sorts of topics are likely to be of interest to your audience? What is trending at the moment in your industry (e.g. pension transfers), and what are competitors talking about which is getting attention?
Is there a unique angle you could adopt, regarding what people are talking about at the moment?
What kinds of blogs and publishing websites would you like your content to feature on, in an ideal world? Are these realistic to approach?
What would you realistically like your guest blogging to achieve, and within which time frame?
Once you have researched the answers to these kinds of questions, it's time to start writing the content itself and then approaching publishers with the finished work!
Financial Marketing Rule #4: Relate
Be aware that financial blogs and publishers get inundated with quest blogging requests.
So, to stand out and be seriously considered, you're going to need a few things. First of all, you're going to need to find the editors and publishers in these organisations, and actively reach out to them.
Secondly, you're going to need to pitch well to the publisher. Make sure that if you're emailing the publisher, that your email subject line stands out and catches attention.
All of this is make a lot easier if you have spent time actively building relationships beforehand.
For instance, have you been spending time commenting on the blog posts and articles already on the financial website you're targeting?
Have you become a part of the online community, and connected meaningfully with authors and members so that you are recognised?
Have you been replying to email newsletters from the publisher, and/or engaging with them on social media platforms such as Facebook or Twitter?