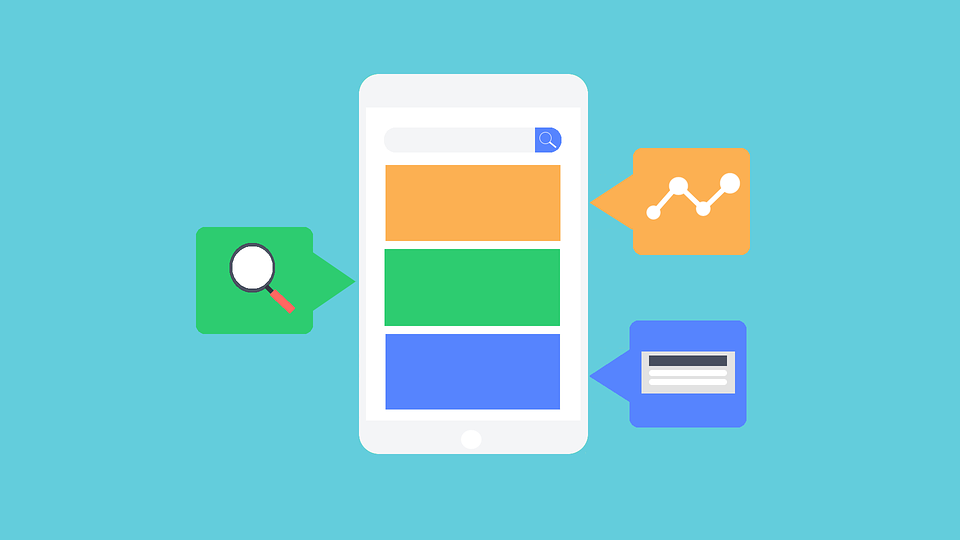 Any serious SEO strategy for financial services should include consideration of your Google My Business page (GMB). Getting your firm on GMB greatly ups your exposure on Google Maps, Google's Local Pack, Local Finder and search rankings in general.
This is especially useful for financial advisers, who are often seeking to build a client base with local, high net worth clients. But GMB is crucial for larger, national-focused financial businesses as well.
However, as with anything Google related, there have been a lot of changes and upgrades to GMB. Adapting your business's GMB profile to these developments should therefore enhance your brand exposure, improve your financial marketing, and help you attract more attention in Google search.
Before we dive into how you can optimise your GMB listing, make sure you have claimed your business listing and verified it (https://www.google.com/business).
#1 Complete & Watch ALL of Your Listing Information
Many IFAs and financial services companies simply fill out the basics on their GMB listing, and then forget about it. They're missing a trick.
There are a wide array of questions Google asks you in GMB. The more questions you answer, the more comprehensive Google will regard your listing. As a result, they're more likely to increase the prominence of your profile.
There's also a more negative incentive to complete your information, as well. If you do not list the information, someone else might (e.g. a competitor or disgruntled prospects or client). Remember, anyone can suggest an edit or change to your profile (e.g. your website address or opening hours).
Be aware, the "suggested edits" people can make can actually be made live by other users, without you even noticing. Google may or may not notify you when a change is made to our profile. So you need to keep an eye on your GMB listing and fill out the information as much as possible from the start.
Make sure you especially take note of the "Know This Place" section of your GMB listing. This is where users can submit answers to common questions about your business.
#2 GMB Posts
GMB posts act a bit like social media posts, or small ads. They appear under your GMB listing in Google search, on Google Maps and in the Knowledge Panel.
Adding some posts to your profile – even if they are just short, engaging ones – is a great way to increase your search engine real estate and brand credibility to potential clients. To add a post, simply log into your GMB listing and click on "Posts" on the left hand side in the dashboard.
Adding a post is fairly straightforward from there, especially if you have a bit of experience with WordPress or social media business profiles already.
Some ideas of GMB Posts that you might want to try:
Upcoming events (e.g. a seminar on pension planning in your local area).
Latest website blog posts. E.g. provide a short snippet in your GMB post, and link to the original.
New service offerings. Launched a new pension transfer service? Announce it here!
Holiday joy. Is Christmas, Easter or other holiday coming up? Spread some festive cheer.
Whatever you post about, make sure you use a strong, attractive image in the Post. Test a few different sizes of the image, as sometime it can get cut off in the Knowledge Panel or Google Maps.
#3 Booking Button
If your financial services business uses appointment-booking or consultations to generate new business, then this can be a really handy feature to gain more clients.
With GMB, people can request such a meeting directly by scheduling with you via your GMB profile. If you are using any of the scheduling providers supported by Google, moreover, then this feature will be automatically added to your listing.
#4 Messages
With clients and prospects increasingly search for financial services on their mobiles, this is a very handy feature of GMB. People can send you text messages via your GMB profile, giving you another potential channel to attract new clients.
You just need to set up an appropriate phone number in your GMB dashboard, for the texts to go through to. You can even then provide an automated message to go out to people who text you (e.g. "Thank you for your interest in our financial planning services. We will be in touch shortly!").
#5 Questions & Answers
This is a very cool feature of GMB, and does what it says on the tin. Potential clients can ask you questions via your listing, and you can then answer them.
This gives financial services companies a great means through which to directly communicate with new prospects, and generate buzz around their brand.
Be proactive with this. Do not just wait for people's questions, but anticipate the questions they might have. Go ahead and put these and your answers on your GMB listing. Upvote them too if you like.
#6 Online Reviews
Google isn't like Yelp in one respect. The latter discourages business from seeking reviews from customers and clients. The former encourages it! (Provided you do so ethically).
Your Google reviews will appear underneath your profile information in Google search. They also appear in the Knowledge Panel and Google Maps.
This can give you a big edge. For instance, say you are a financial adviser and your business is appearing next to competitors in your prospects' search results. They are far more likely to check you out if you have lots of 5 star reviews and your competitors do not!
Moreover, positive reviews give you an important boost in local search engine rankings. You get higher click through rates, and more trust from users. All of these are positive signals in the eyes of Google.