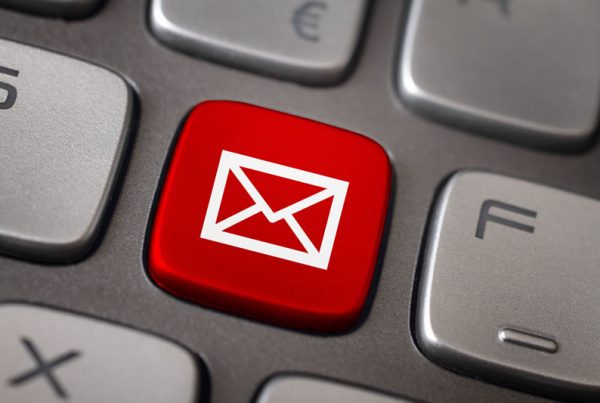 Many IFAs and SEO agencies are understandably focused on local search. As a digital, financial marketing agency ourselves, this has tended to me our emphasis as well – not email.
However, the more time we spend analysing industry research, attending marketing events and engaging with influencers on social media, the more we've come to appreciate email as a vital pillar of financial marketing for IFAs.
If you haven't already considered email as a means to engage clients and generate new ones, we therefore encourage you to have a look at it for your own business. In this article, we hope to convince you that email marketing can be an effective, profitable activity for financial advisers.
The Benefits of Email Marketing
Solid ROI
On average, email marketing produces a return of $44 for every $1 spent. This is why financial marketers often rank email as one of the best marketing channels available to banks, finance companies and financial advisory businesses.
Some marketers question the effectiveness of email marketing when it comes to trying to engage millenials. However, research still strongly suggests that email is still the most popular means of business communication – even with younger generations.
Low Cost
As if the 44:1 ratio above wasn't enough, it's certainly a huge bonus to hear that email marketing tends to be very cheap in comparison to other financial marketing channels. MailChimp, for instance, is a free email marketing platform available to IFAs until they exceed 2,000 subscribers. Other solutions can be as cheap as $10 a month.
Email is also low cost when it comes to time. Whilst other financial marketing channels like Twitter and Facebook can require daily or even hourly activity, with email marketing you can be flexible with the time you invest into it.
Cross-Channel Effectiveness
If you get hold of a potential client's email address, then this will hold immense value for your other marketing channels. In Facebook advertising, for instance, you can upload an email list in order to generate a "lookalike audience" for your advertising campaigns. You can also use client email addresses to request a Google review for your business, adding social proof and credibility to your SEO.
To attain a prospect's email address, however, you first need to offer something of sufficient value to incentivise them to exchange it. This might be a white paper, a subscription to your newsletter or access to a webinar.
One of the Last Great Options
It pains us to say it, but unfortunately the marketing world is shrinking when it comes to free / low-cost marketing channels which are truly effective. Facebook, for instance, has recently announced that businesses will be taking an even less prominent place in user's news feeds – without paying the platform to boost posts.
Pressures on social media platforms to monetise is likely to continue this trend, where businesses will struggle to get results without the budget. This makes a strong case for a great email list, as you retain primary control. With other channels such as SEO and social media – great as they can be for financial marketing – you are at the mercy of Google or Facebook, who often shift the rules and algorithms.
How To Leverage Email In Financial Marketing
#1 Use a Decent ESP
Do not try and run email marketing campaigns through Gmail or Outlook. This is likely to get your domain blacklisted, and you will have very limited access to important data you need – like open rates, bounce rates and click through rates. Use a reputable programme like MailChimp instead.
#2 Consistency is Key
When you gain a set of email subscribers, they will carry expectations with them regarding how often they think they'll hear from you, what kind of content they'll receive, and the quality involved.
It's crucial, therefore, that you set those expectations from the very beginning and follow through on them in your financial marketing. If you are going to send weekly money-saving updates, for instance, make sure you do that.
Make sure your branding is consistent as well. Don't try and re-design every email from scratch. Use a standard, branded design layout that people will quickly come to recognise and expect. Designing a standard template will also help with recipients' older email clients, which can use their own markup language to render emails.
#3 Put Mobile First
Over two thirds of emails are now opened on a mobile device, so you need to ensure your email marketing is legible, engaging and effective on tablets and smartphones. Anything in your email which requires users to "pinch-zoom", for instance, should be avoided at all costs.
#4 Use Sign-Up Buttons Strategically
Make sure your website content and social media use clear, effective calls-to-action to encourage email sign ups from your users and visitors. Sometimes it can work to use a pop-up banner on your homepage and landing pages, but be careful not to put users off by showing these too quickly or intrusively.