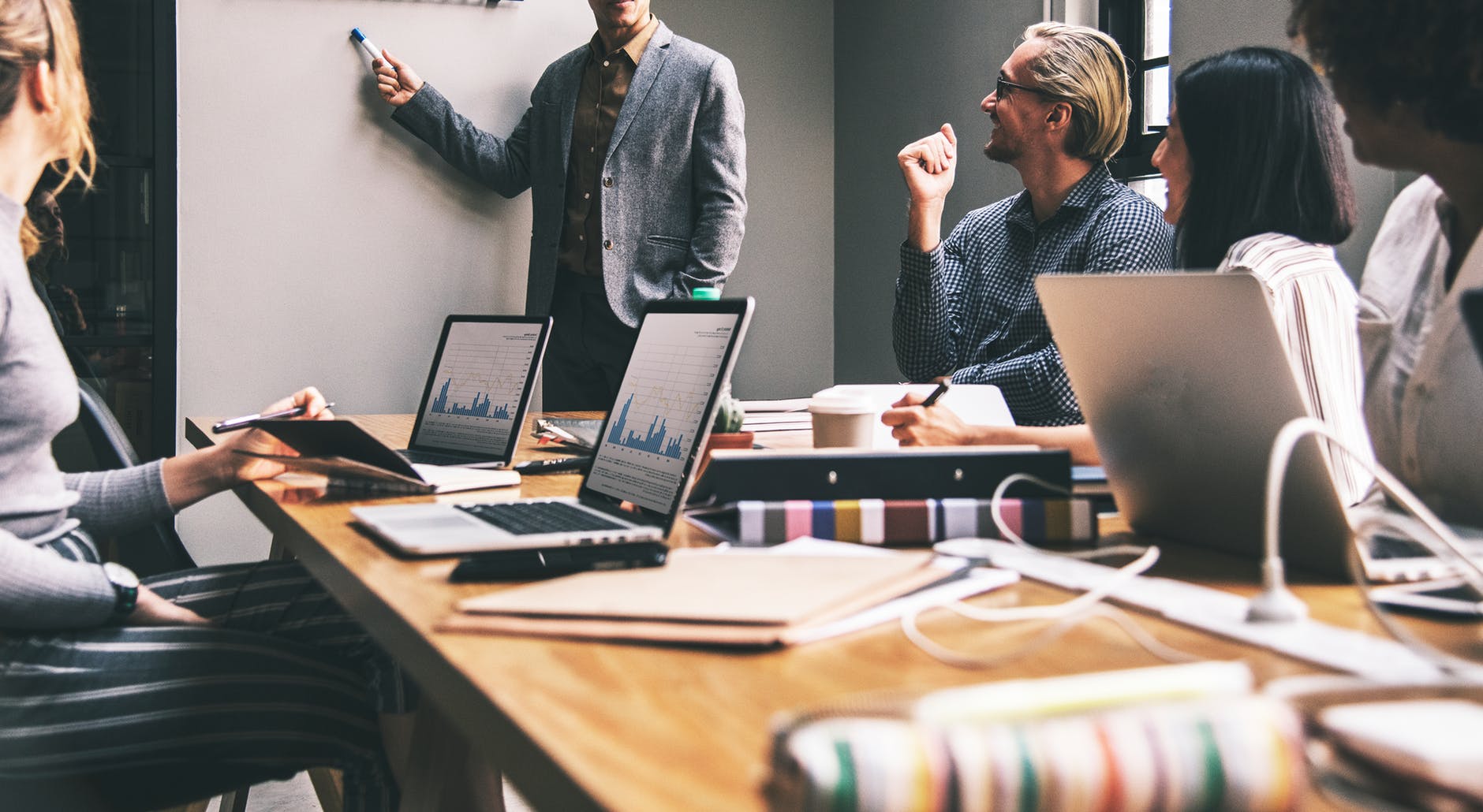 A new year is a perfect time to look at your financial marketing plan and make any necessary changes. After all, the most successful marketing campaigns are the ones that adapt and grow as time goes on.
In order for a marketing plan to be most effective, you should always set clear goals. As well as a plan for the tools and tactics you will use to achieve them.
The team at CreativeAdviser have put together an easy to follow guide to set financial marketing goals that will help your business grow in 2020.
1 – Conduct a SWOT Analysis
A SWOT analysis is a lot easier than it first sounds. It's simply a brainstorming technique that outlines your strengths, weaknesses, opportunities and threats. The aim is to help you work out how to increase your value and stand out from the competition.
To get started, you can ask yourself the following questions; what are your strongest assets? What aspects require improvement? How can you maximise new opportunities? What are your competitors doing better than you?
2 – Set a Marketing Budget
As a small business, the last thing you ever want to do is spend money that sees no return, and this applies to your marketing too. While it is true that you need to spend money to make your digital marketing effective, there's no need to spend over your budget.
Set a budget and stick to it. The easiest way to do this is to keep an eye on your marketing data, know the aspects of your marketing campaign that bring the most return, and capitalise on them.
3 – Define Your Target Audience
It sounds obvious, but it's always worth pointing out – you can't convert prospects and leads to customers without first knowing who your ideal audience is. Define your target audience; who they are, what they want, what are their pain points, how do they make decisions? Anything that will help you personalise your marketing approach to them.
Once you have your target audience, you can easily tailor your content to them and convert them into loyal customers. Keep them engaged with your brand by adding value and building trust.
4 – Don't Forget To Measure Goals & Track Data!
Whether it be weekly, quarterly or yearly, the most important step in setting any marketing goal is to measure them! Data is the main aspect of any marketing campaign that helps you measure your success.
There are endless things you can track; qualified leads, website traffic, social media reach and engagement, email performance, landing page conversions, blog post visits, sales growth…. Just make sure you're tracking the data that is the most significant to your business.