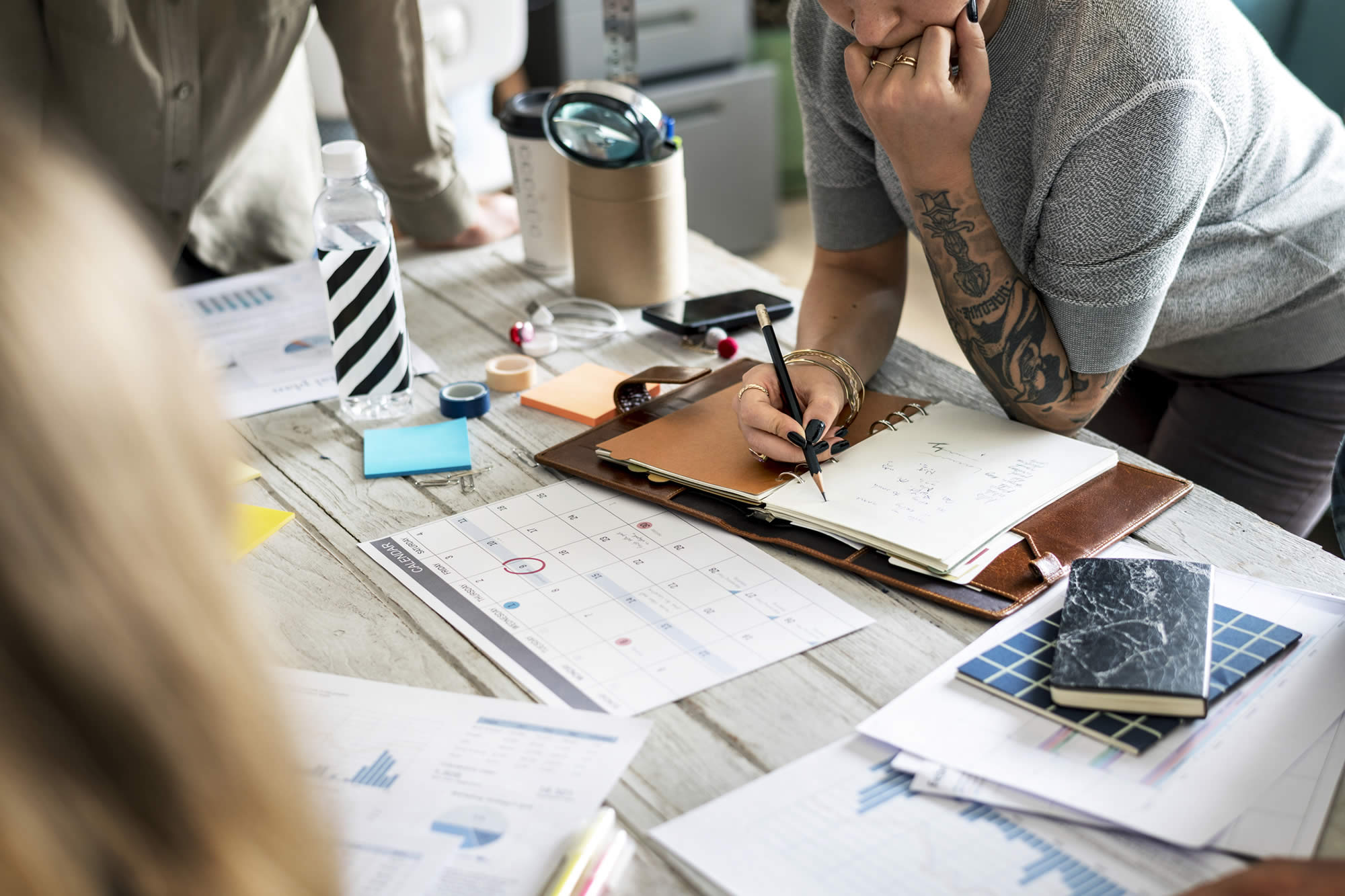 Email marketing is still set to be an enormously important marketing tool for financial advisers in 2020. In this short article, our financial marketing specialists will be sharing ten benefits of email/newsletter marketing for financial planners.
We hope this inspires and informs your thinking about your own marketing strategy. You can find out more about our financial newsletter solutions here on our website, and if you'd like to speak with us about your own marketing strategy you can request a free, n0-commitment consultation here.
#1 Collecting feedback
Today, it's easier than ever for financial advisers to send out a quick feedback request via email using a service such as SurveyMonkey. You could include this as a dedicated section within your regular newsletter, or as a personalised email to a client following their meeting with you earlier that day.
You can also include a link to your Google Reviews within your email signature, to build your social proof and search engine rankings.
#2 Providing Value
Do you have excellent content on your website which is not regularly seen by your existing client base? Emailing out a regular financial newsletter (with the links to your articles) can be a great way to boost their perception of you by exposing them to useful, compelling thought leadership.
#3 Offering Reassurance
At the time of writing in 2020, the COVID-19 virus is sending shockwaves through the stock markets. One of the best ways to send out a message of reassurance to clients of financial advisers is via an email or newsletter campaign.
Not only can you include links to further information, but you can deliver the message quickly with a high degree of confidence that it will arrive in your clients' inboxes. You can also check who has opened the message using a reporting tool, offered by services such as MailChimp.
#4 Building Relationships
Some of our financial planning clients here at CreativeAdviser make it a point to send birthday cards to their clients, or other messages of support during key life moments (e.g. a child's wedding). Again, a short personalised email can make the world of difference, strengthening the essential relationship between the client and the financial adviser.
#5 Increasing Referrals
Looking to generate new business via your existing clients? Again, financial newsletters and personalised email campaigns are a great way to do it. One idea is to include a reward scheme somewhere in your newsletter (e.g. "If you refer someone to our business and they become a client, you'll receive a £100 John Lewis voucher").
#6 Keeping Data Fresh
You might have a large email list of potential clients, but if you never engage with it then it won't be long until it goes stale. Under GDPR rules too, you need to maintain active consent from your subscribers to continue communicating with them. If your financial newsletter does nothing else, it at least helps to keep your list alive and compliant.
#7 Driving Traffic
Many financial newsletters simply send out an email attachment. Not only does this tend to hinder your delivery rates (due to anti-spam filters), but it also confines your readers to their inbox rather than driving traffic to your website. With a smart financial newsletter, however, you can include links to valuable content on your social media channels and other digital assets. This increased traffic can then be analysed using your reporting tools (e.g. Google Analytics) to see which content is resonating most clearly with your audience, thus helping you to refine your content strategy for the future.
#8 Owning Your Contacts
One of the best things about having an email list is the fact that you own it. Your Facebook followers might be valuable, but you are at the mercy of Mark Zuckerberg's algorithm. If they change the rules of the system, then you might suddenly lose lots of followers or find it harder to push your content out to them. A great email list, however, comes with far fewer controls or contingencies such as these.
#9 Reducing Costs
At CreativeAdviser, one of the common complaints we hear from financial advisers is that their older clients would rather receive communication via post than by email. Whilst off-line newsletters can have their place, the great advantage of email marketing is that it is far cheaper than the costs involved with producing a magazine and delivering it.
That's not to say there are no costs involved with digital communication, but they can be managed and scaled much more easily. MailChimp, for instance, at the time of writing allows you to send unlimited email campaigns to up to 2,000 subscribers, completely free.
#10 Self-Promotion
Whilst the vast majority of a financial adviser's email marketing should be focused on offering value, there is a time and place to promote your brand directly. A newsletter can be the perfect opportunity to advertise an upcoming investment seminar, for instance, or to encourage people to book a meeting with you to organise their taxes before the April 5th deadline.
Conclusion
In some respects, it might feel like email is already growing out of fashion in the face of new technologies such as WhatsApp, Facebook Messenger and other mobile-based apps. However, the statistics show that even younger generations are still highly reliant on email, and many of these new technologies integrate purposefully with email for this very reason. Files downloaded onto your phone from an email can be quickly uploaded to a WhatsApp or Facebook messages, and vice versa.
Apps such as Outlook and Gmail also feature prominently on mobile devices, allowing financial advisers to deliver newsletters to clients even as they move around on-the-go. Email is also arguably a much less intrusive means of communication compared to a WhatsApp or Facebook message, where many people prefer only to speak with their family and friends.