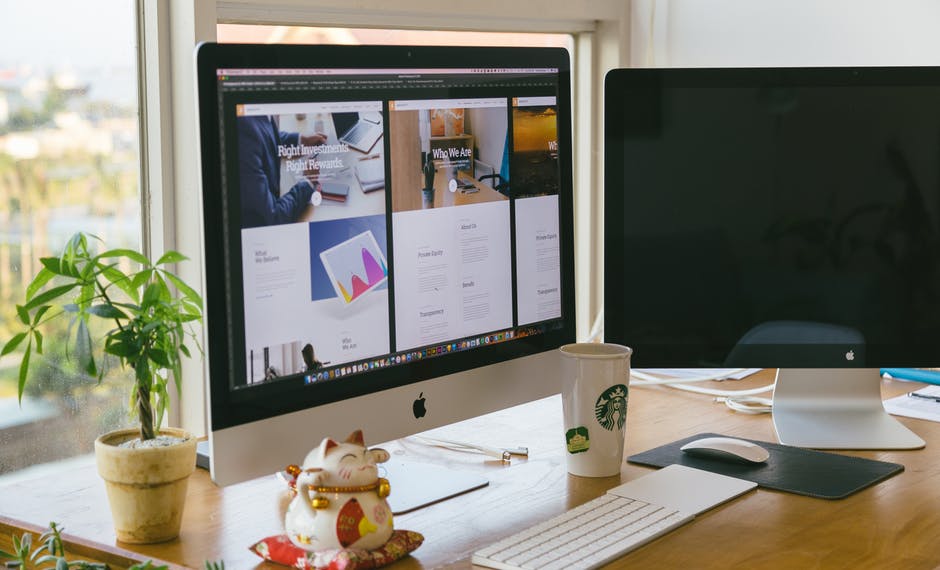 Financial planners and similar firms often rely on a solid email marketing or newsletter strategy in order to engage their existing clients, and nurture leads towards a sale.
When you have a list of hundreds or even thousands of opted-in email subscribers, you cannot rely on a tool like Microsoft Outlook or Gmail to manage your newsletter. Rather, you need dedicated Email Marketing Software (EMS) which can handle the functions and workloads involved.
So, if you're looking for this kind of software, which tasks do you need it to perform? What sorts of vital features and benefits should you be looking out for when considering different tools on the market?
Here, we'll be sharing 10 vital EMS functions to look out for when designing, managing and optimising a financial newsletter. This list is not fully comprehensive, but we hope it inspires your thinking…
#1 HTML / "DAD" Builder
Most financial advisers, planners and wealth managers are typically not experienced "coders". So the last thing you want is an EMS platform which relies on you knowing the intricacies of HMTL to design an attractive template. Rather, it's a good idea to find a user-friendly DAD (drag and drop) builder which gets you up and running quickly without needing specialist knowledge.
With that said, it can give you a lot of flexibility later if your ESP platform also allows you to build a financial newsletter using HTML or similar code. If you later employ a financial marketing agency to handle your newsletter for you, for instance, this will allow them to design your newsletter in much finer detail.
#2 Email Scheduling
Quite often, after you have designed your newsletter you are not necessarily looking to send it out straight away. Perhaps you want to send it later in the week, at a specified time.
A decent EMS will allow you to do this and should allow you to specify your time zone as well.
#3 Easy Subscriber Addition/Import
If you want to add a new, opted-in subscriber to your list manually then your EMS should allow you to do this without too much trouble. In fact, the better ones will not allow you to add subscribers one at a time to your list, but should also allow a "bulk import" option as well.
After all, you don't want to be spending hours individually adding hundreds of people to your list!
#4 List Building
Following on from the previous point, you will need to put your subscribers somewhere in your EMS. This list should be easy to find and manage according to your needs.
For instance, it should be easy for you to add the fields you need for your subscribers. Say you want to assign an "age" category to your list, then this should be straightforward to do. What will be frustrating is if you have to shoe-horn your data into a set of rigid, pre-defined fields which you cannot change.
#5 List Segmentation
Suppose that within your list of subscribers, half of them have expressed a wish to be kept informed about pensions whilst the other half only want to hear about investment news. Naturally, you will want your financial newsletter to cater to those interests in order to fully engage both groups of people.
A decent EMS will, therefore, allow you to segment your list and send different email marketing campaigns to distinct groups which you have defined within the system.
#6 Campaign Triggers
Sometimes it isn't enough to simply schedule a financial newsletter for a specific date and time. In certain cases, you might want to send an email to your subscribers (or a segment of them) based on their behaviour which "triggers" specific emails.
A good EMS system will allow you to do this. For instance, if a subscriber has not opened your last 3 emails then perhaps you can set a trigger, which sends them a "pull back" email with an enticing offer in order to try and re-engage them with your content.
#7 Good Support
Things don't always go as planned when it comes to managing a financial newsletter. In certain cases, you might need to speak to someone at the EMS you have purchased to resolve an issue.
There are few things more frustrating in these situations as dealing with an absent or slow support team. Make sure you read plenty of reviews before you purchase an EMS, and check their "Help" policy.
#8 Website Integration
Most financial adviser, planners or wealth managers will want their financial newsletter to link up to their website and landing pages. For instance, if a user on your website clicks on your call to action inviting them to sign up to your newsletter, it would be ideal if the personal information they submit goes automatically into the list on your EMS.
Here, it's a good idea to check how flexible the EMS is when it comes to integrating with common financial website platforms such as WordPress or Joomla. After all, you don't want to have to worry about creating complex workflows between your website and EMS, which might be costly or break.
#9 Reporting
Naturally, it would be ideal to be able to easily see how well your financial newsletter and email marketing is performing. A good EMS system should enable you to see the vital metric you need after running a campaign including delivery rates, open rates and click rates.
#10 Good Pricing
Of course, you don't want to be paying extortionate amounts for a system which helps you manage your financial newsletter. Fortunately, there are plenty of options on the market to choose from. Some of them even offer a free account up to a certain number of subscribers.
Conclusion
We at CreativeAdviser have our own preferences when it comes to decent EMSs for financial advisers' newsletters and email marketing. However, there are plenty of good vendors out there and the important thing is to find a solution which meets your specific needs. If the product can accomplish most or all of the 10 points covered above, moreover, then that's even better.
Interested in talking to our financial marketing team here at Creative Adviser about starting your own client newsletter? We'd love to hear from you. Get in touch today to arrange a free, no-commitment consultation with a member of our team to discuss how a newsletter might fit into your strategy.