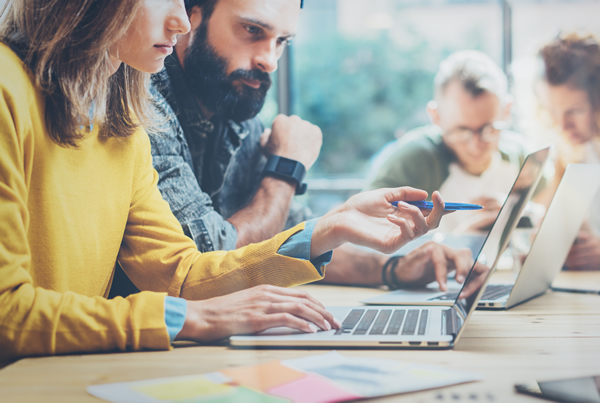 For a financial Newsletter to be truly successful it's content should be varied. After all, one of your aims should be to keep your audience engaged and add value through new information. However, while people vary the type of content (blogs, profiles, FAQ's, etc), many make the mistake of not changing up topics within the content itself.
A key area of newsletter content, that often goes underutilised, is articles. Articles are a great source of evergreen content; they can be used to educate, entertain, generate leads and more. Unfortunately, a lot of financial businesses are failing to get the most out of their articles as they fall into the trap of repeating the same topics each time.
It can be an easy trap to fall into. Not only do you need to make sure your topics are varied and industry-relevant, but they also need to be SEO friendly and easily researchable for your writer. When you need an article quick, it can be easy to fall back on a previous topic you know did well.
To help you avoid this pitfall, and to keep your topics different and exciting, we've put together a quick guide on how to avoid last-minute scrambling for topics. As well as 4 great topic suggestions to help you get started with your financial newsletter articles.
How To Avoid Repeating Article Topics
The easiest way to make sure you avoid writing repeated topics is to have a process that creates a list of ideas, that you can continually add to. This consists of two simple parts; generating ideas and actively capturing them when they come up.
The process for generating ideas doesn't have to be complicated. It can include any and all of the following; creating google alerts for any industry and market-related terms, signing up to competitors' newsletters and searching through social media posts and hashtags used by experts in the field.
What is really key, however, is capturing these ideas once you come across them. Make sure you are proactively adding ideas to a file or word document as you come across them, and then crossing them off once you've used them. The more consistent you are, the more varied your content will become.
Newsletter Article Ideas
To get you started, here are 4 financial topic ideas that you can start using today!
1 – Quick Tip Articles
These are articles that provide brief, and useful, instructions that can be used to troubleshoot or fix a common pain point for your audience. The trick with these articles is to keep them short, simple and relatable.
2 – FAQ Articles
FAQ articles should always relate to common questions that potential and current customers often ask. You can use it to answer one question is specific detail, or to more briefly cover a wide range of questions at once. Just make sure it relates to your business and expertise.
3 – Recaps of Current News Stories
A great way to add value, educate your audience and cement your name as an industry expert is to recap and current news stories relating to the finance industry. Just make sure you're explaining them clearly, you don't want your reader to leave more confused than before.
4 – Best Of and Round-Ups
If you're really struggling for ideas, the best option is to compile your most popular posts/articles of the past year into one article. Just make sure you include those all-important updates!