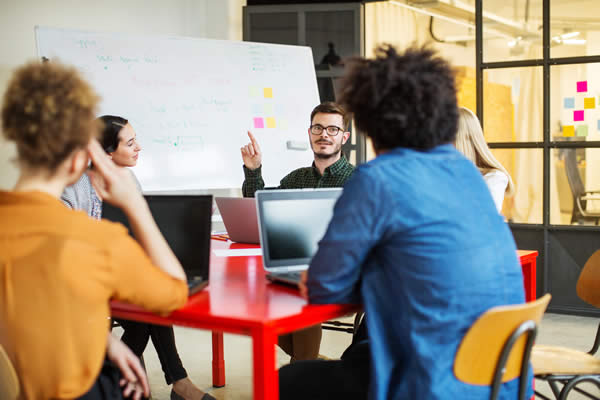 How are your financial newsletters doing? Are your clients receiving your email marketing enthusiastically, and how might your newsletters be performing against the benchmarks?
Email is still one of the most tried, tested and true marketing channels open to financial firms today – even with the meteoric rise of chatbots, social media messaging and smartphone apps such as WhatsApp.
Here at CreativeAdviser, we've consulted some of our own records and the public domain to compile this list of email marketing stats for 2020 (sources at the bottom of the article).
Use these to benchmark your own financial newsletter, and if you're interested in boosting your own marketing performance please feel free to talk to us!
Overall email marketing/newsletter statistics
Did you know that there are nearly 4bn daily users of email (3.9bn to be exact)? That's the vast majority of the earth's population. By 2023, moreover, this figure is estimated to rise to 4.3bn.
Around 35% of marketers, overall, send their customers 3-5 emails per week. If you're a financial firm baulking at this figure, then don't panic! In our estimation, this is usually overkill for most financial services customers and might even be counterproductive. Yet it is an interesting statistic to compare with other industries.
Over $350m was spent in the USA on email marketing in 2019.
Looking at email marketing on devices
Tablets, smartphones and other mobile devices are, of course, prevalent across the world and only set to increase in pervasiveness in developing countries. Financial firms would do well in 2020 to take notice, ensuring that their newsletters and emails tap into the opportunities presented on these platforms.
Did you know that in 2020 around 46% of email opens occurred on a mobile device? This is a crucial statistic for financial firms to consider, especially since many will focus on the desktop design of their newsletters (since these are typically designed on a PC or laptop).
Financial planners may also be interested to know that 35% of professionals tend to check their emails on a smartphone. If you're going to go after clients and prospects like this with your newsletter, then this is an extra reason to ensure that your newsletter is mobile-friendly.
Finally, it may affect your marketing to know that Apple mobile devices are the most popular smartphones used in 2020 to check emails. When you do your pre-launch newsletter testing on MailChimp or another email service provider, therefore, make sure you test it on Apple screens first.
B2C email marketing & newsletter benchmarks
The good news for your financial newsletter is that 59% of customers claim that marketing emails affect their buying decisions. This is perhaps most clearly demonstrated in spheres such as online shopping, where an email offering a discounted music/book download and call to action can lead to quick sales.
Yet in financial services, email marketing can also have a powerful impact on an individuals decisions such as whether they continue trusting your firm with their financial plan and/or investments. A new prospect may also be influenced to book a free consultation with you based on one of your emails which has been forwarded to them from one of your current clients, who perhaps thought they might benefit from your thought leadership.
To reinforce this, 80% of surveyed business professionals believe that customer retention is increased through an effective email marketing or newsletter strategy.
References