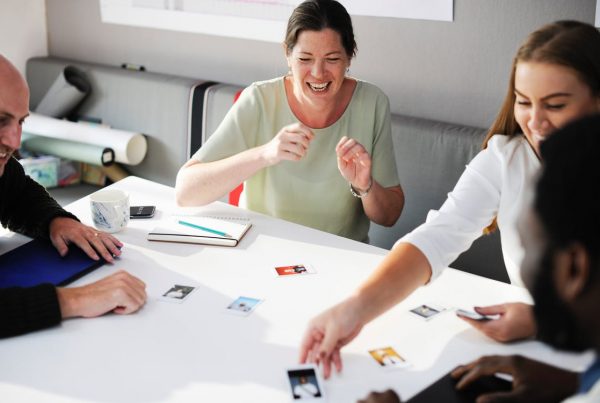 You're a financial adviser, and you only have limited time.
You need to engage your current client base, but also try and reach new prospects via your website, guest posting and content marketing. How can you realistically do both?
At CreativeAdviser, we believe there's a way you can successfully combine the two. Both are worthwhile and can work together to fuel your financial marketing. Rather than writing separate content for each of these two channels, you can repurpose your content – killing two birds with one stone.
Let's take a quick look at the advantages and challenges of each of these two forms of content marketing, so we can better show you what we mean.
The Benefits & Challenges Of Financial Newsletters
Financial newsletters are a great way for a financial adviser to engage their existing client base. They strengthen existing client relationships by providing important touch-points throughout the year.
Let face it, your clients do want to hear from you every now and then. They value what you have to say on financial matters, and want your input and advice. However, they are busy people and very few people will remember to check your website regularly for fresh content.
A newsletter gets around that by "checking in" with them every once in a while, feeding them fresh, compelling and up-to-date information that they will find interesting and valuable.
However, financial newsletters do face a few problems. You need to have an appropriately large, qualified and opted-in contact list for it to be worthwhile.
For instance, suppose you only have 30 people you could plausibly send your financial newsletters to. How many of them do you expect will open it on each send?
A good open rate is anything above 25%, which would be about 7 people. Of those 7 who open it, how many do you expect will actually read it?
So you need a larger list if financial newsletters are going to produce meaningful engagement with your brand. Moreover, the people on your list need to be qualified and "opted in". What do we mean by that?
Suppose you go and buy a list of email addresses to send your financial newsletter to. Are these people "qualified?" Possibly, but more likely they are not.
The list vendor might claim that the list they're selling comprises people you specifically want to target (e.g. filtered by age, location, income, net worth and so on). However, more often than not the majority of these details are out of date or simply incorrect.
This is before we mention that buying peoples' emails carries significant risks with regards to data protection. This is where the concept of "opt in" comes into play. If someone does not specifically ask to be a part of your email list, you really have no business sending them your financial newsletters.
Indeed, it's in your interests not to do so. They might well put your financial newsletters in their junk box, because they do not know you or trust your emails. If this happens enough times (and it doesn't take many), your domain can get blacklisted and this really is bad news.
Not only will you be unable to email cold prospects any more, your emails will also start finding their way into your clients' junk folders.
So how do you build a meaningful list of emails to send your financial newsletters to? Enter blogging!
The Pros & Cons Of Blogging
Blog posts are a valuable part of any financial website. They are a great opportunity to build trust and credibility with your website visitors through compelling thought leadership.
Moreover, they're a brilliant way to boost your website's rankings in the search engines. Google loves fresh, innovative and original content – especially if it answers their users' questions, and is perceived to be helpful and high quality.
Blogs also provided a powerful way to increase your brand exposure, as they are highly shareable. If your financial brand is active on social media, for instance, you can push your article out to your followers and other qualified prospects on the platform. They might Like, Comment or share it, making your content travel even further.
Finally, there's another great benefit to blogging. It provides a massive opportunity to grow your email list for your financial newsletters!
How? By generating subscribers.
Your blog content should be so good that people want to keep hearing from you about the financial planning subjects you're covering. By providing an easy way for them to subscribe to your financial newsletters, they don't need to remember to keep coming back to your website for more. They get a snippet, and a reminder to digest your content, each time they receive your newsletter updates.
If you're worried that people won't subscribe the first time they visit your website, there are ways to make them come back for another shot.
Through "remarketing", for instance, you can show branded adverts to previous visitors of your website as they browse the internet, or social media. You might want to offer them something extra valuable to nudge them over the line to subscribing, like a free ebook on investing.
Hybrid Marketing: Blogs & Financial Newsletters
This is where you can save yourself a lot of time and effort – combine your blog content with your newsletter content.
Your blog generates subscribers for your financial newsletters. In addition, by providing a "snippet" of your recent blog posts in each newsletter you send out, you do not need to come up with fresh content for your financial newsletters.
Moreover, your financial newsletters provide important touch-points with your prospects and clients – re-engaging them before they start forgetting about you.
Financial newsletters also drive traffic to your website and online brand by encouraging people to click on the snippets in each newsletter. From there, they might make an enquiry or book an appointment.
The point is, financial newsletters and blogs are both two valuable to leave out of your IFA marketing strategy. You are pressed for time, and cannot afford to cut corners with either of them. Luckily, however, you do not need to choose between the two. There's a way of doing both effectively, together.
To find out more about how we design financial newsletters and run digital marketing campaigns, get in touch to book a free, no-obligation consultation with one of our financial marketing consultants.