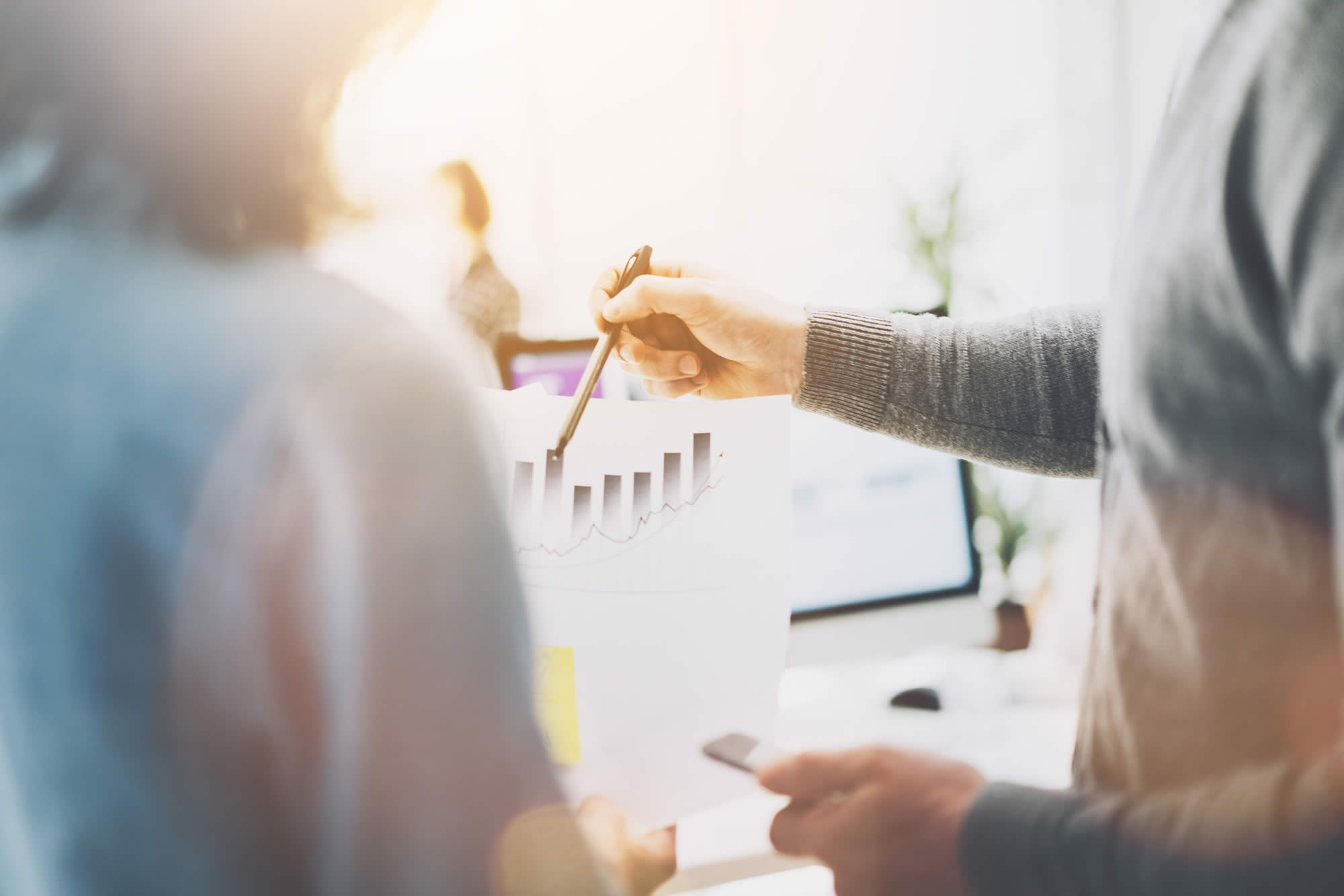 As an agency offering marketing services specifically to financial advisers, we regularly get questions about SEO (search engine optimisation).
Many of the same questions often come up, so we thought it would be helpful to compile these into a useful "Q&A" guide for financial advisers to use.
The questions below reflect the questions asked of us by IFAs over the last 5 years, and a summary of our team's answers follows each question.
For more information about a specific aspect of SEO for financial advisers, feel free to get in touch and arrange a free, no commitment marketing consultation with one of our financial marketers.
How do I tell how my competitors' financial SEO is doing?
CreativeAdviser: This can feel like an overwhelming task if you don't know how to approach it. A good way to start is to find the web pages that you are directly competing within Google Search.
For example, if you are looking to rank higher in local search for the phrase "financial adviser reading", then type that into the search bar and compare your page which appears against your competitor's page in the results.
What are they doing differently? For instance, do they have lots of links from other reputable websites which are pointing to that page? Does the page load more quickly? Does the page look better on a mobile device? Is their content longer, more engaging and of overall higher quality? Do they have compelling video or audio content on there as well as text? Are they better in their use of keywords?
How do we optimise for voice search in our financial SEO?
CreativeAdviser: At the moment, Google does not directly separate voice search queries from text queries. Right now, the really important thing for locally-based IFAs is to make sure your Google My Business Profile is as complete, up-to-date and consistent as possible. Quite often, this is where Google will turn for information when a user makes a voice search.
How do I make my financial website appear in search results outside of our office's geographic location?
CreativeAdviser: Most financial advice firms are locally-based businesses. However, sometimes you might have an office(s) in another location. When users in this location search for a financial adviser, therefore, you naturally want your website to appear in these search engine results just as they do in your primary location.
The first thing you should do is create a dedicated landing page on your financial website for that location. For instance, if your main office is based in Oxford but your secondary office is in Cambridge, then think about creating a "financial adviser cambridge" landing page on your main website.
If your offices cover a specific region, then another tactic would be to consider adjusting your Google My Business profile settings to specify a geographic radius – rather than just a physical address.
What on-site SEO should I do to increase my local search engine rankings?
CreativeAdviser: First of all, do not simply do things for the sake of being busy. Changing title tags and meta tags for the sake of it will not, in itself, produce a higher search engine profile.
On the other hand, if you notice that users are starting to use different keywords to find your services in the search engines, then this could offer a good reason to update this information. For instance, if people started searching for "CFP" in increasing volumes, then this could be a good reason to sprinkle your meta information appropriately with this term. 
Other things you can do include optimising your Google My Business profile and building some strong backlinks with relevant websites and local business directories.
Is it better for a financial adviser to have a 1-page website or a multi-page site?
CreativeAdviser: It completely depends on where you are in your business cycle, your available resources to invest in a website design project, and your digital marketing goals.
In general, a multi-page financial website tends to offer website visitors a better user experience and stronger SEO foundation. However, that's not to say that financial advisers cannot do well with a single-page website – especially smaller IFAs who are perhaps just starting out.
How often do I need to be blogging to help my SEO?
CreativeAdviser: This will depend on a number of factors including your current search engine ranking position for your target keywords, and the level of SEO competition you are facing.
Another important factor is the search intent behind a user's query. For instance, if someone types in: "when were the pension freedoms passed?" then they are probably just looking for a quick answer. The top spot in Google is unlikely to need 3,000 words of text, for instance.
However, if someone asks "should I transfer my final salary pension?" then this might well need a 3,000+ word article to answer it.  
In general, smaller financial firms which are locally-based probably should start with one blog per week on their financial website. You do not need to necessarily go mad, publishing one every day. In general, it is better to have less content of a higher quality than high volumes of average copy.
How long does it take to get to the top of Google?
CreativeAdviser: It can take weeks or it can take many months. It varies depending on a host of variables including how much competition you are up against, how many decent backlinks you manage to build, how good your Google My Business profile is, the quality and quantity of your content, the standard of your on-site SEO practices and much more.
The important thing when it comes to financial SEO is to see it as a marathon and not a spring. Similar to investing, your search engine rankings take time to build and they can go up and down – even as they gradually increase.
Be patient and constantly assess how things are going. If you have been working hard on your SEO for 3 months, for instance, and still seem to be off the radar in Google search then take some time to assess what could be going wrong. Has Google released an algorithm update, for example, which you are not complying with? Sometimes that alone is enough to stall your progress, even if you are doing everything else completely right!