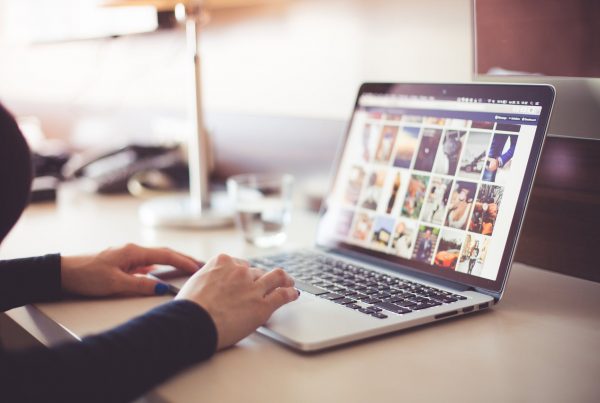 How often do you come across financial websites which look terrible, and which are difficult to use? Isn't it refreshing when you find an investment website, or IFA or other financial services website, which just ticks all of the boxes?
Perhaps you are an investor looking for great resources to help you with your investment decisions. Or, maybe you are a financial services firm looking to re-vamp your website with a bespoke, high-quality design and need some inspiration…
Regardless, in this article, we are going to walk you through some of CreativeAdviser's favourite financial services website designs. Based on our 8+ years' experience providing website design specifically for investment managers, IFAs and finance companies, we'll also reveal why these designs work.
Moreover, if you are looking to start your own financial website design project, then you will also benefit from us telling how you might emulate their design strategies in your own project.
Enjoy the content, and if you have any questions about starting your own financial website design project, please do not hesitate to arrange a free digital consultation with our design team.
#1 Tandem Financial Planning
A truly beautiful financial website. The moment you arrive on the homepage, you instantly feel that this is different from other financial planners' websites.
Instead of leading with the common approach of talking all about the company, Tandem Financial masterfully talk about the client. The main focus is on "planning your adventure", which powerfully taps into the emotional aspect of financial planning.
Too often, financial planners focus on technical language which often puts clients off. By talking about "dreams", "adventure" and "life as a journey", however, Tandem Financial draw in their website visitors and make them feel that creating a financial plan could be worthwhile – even exciting!
Tandem's financial website is straightforward to use, with a simple navigation directing the user between "You", "Us", "Why" and "How". The website also makes powerful use of video content, introducing Paul Cleworth (the managing director) quickly and giving potential clients an effective way to get to know him over the website.
#2 Boost Capital
Boost Capital occupies a different space in the financial sector compared to the previous financial website. Their main service is offering to fund to small businesses via fast business loans.
Given the scale and power of many of their competitors (e.g. Funding Circle and Liberis), Boost Capital need to look the part with their financial website. Certainly, they do just that. The website is fast, straightforward to navigate and full of powerful calls to action – inviting the user to apply for funding.
There is also some great interactive functionality available on this financial website, such as the "business loan calculator" further down the homepage. The website also inspires visitor trust through the use of positive, embedded TrustPilot reviews as well as media logos where their brand has featured (e.g. The Telegraph and Bloomberg).
#3 Bure Valley Group
Bure Valley is a slightly different creature from the previous financial websites. This business focuses on joining its growing network of sophisticated investors with new, EIS/SEIS-eligible startup businesses which are seeking funding.
Given the fact that this financial website is effectively speaking to two distinct target audiences (i.e. investors and business owners), the website does well to clearly divide the navigation so website visitors can effectively "self-select" and find the information they need.
The image is crisp and clear, and the calls-to-action are strategically and appropriately placed throughout the layout in order to drive online enquiries. There is a very useful blog section as well, which offers compelling content to prospective investors who might join the Bure Valley Network. It also gives the financial website a powerful route to continue climbing the search engine rankings.
#4 NLP Financial Management
The strapline is very nice on this financial website: "Safer. Stronger. Together." It's punchy, memorable, and communicates the brand values of this financial planning firm very quickly and powerfully. I.e. their service provides clients with financial security, healthier finances, and peace of mind through a partnership with a trusted specialist.
The NLPFM website also stands out in its use of imagery. Many financial websites make use of cliched, impersonal images such as piggy banks, or coins stacked on top of one another. (Our designers are cringing even as they read that sentence – sorry if these are on your website!).
NLP, however, uses high-resolution, family-based imagery such as children playing. The implicit and undeniable message is that NLPFM is concerned with helping clients live their fullest, most satisfied life – and that the way they achieve this is by helping people get their heads around their money.
#5 Planning Your Adventure
OK, this is not strictly a financial website in the sense we have been talking about so far. However, it is an absolutely lovely website which has made big waves in the UK financial planning sector. Authored by Tandem Financial (mentioned previously), the focus of this content is to inspire financial planning clients to go beyond sorting our their money and to live out their dreams.
The imagery is stunning on this website, with powerful pictures of Cirque du Soleil and Iceland's Blue Lagoon to accompany the compelling articles. The Bucket List page is particularly cool, enabling the user to go beyond simply reading inspiring content and to start actively planning out their adventure.
Overall, this is a cracking website which many financial planners are going to wish they had thought of first and will want to try and emulate in their own way!