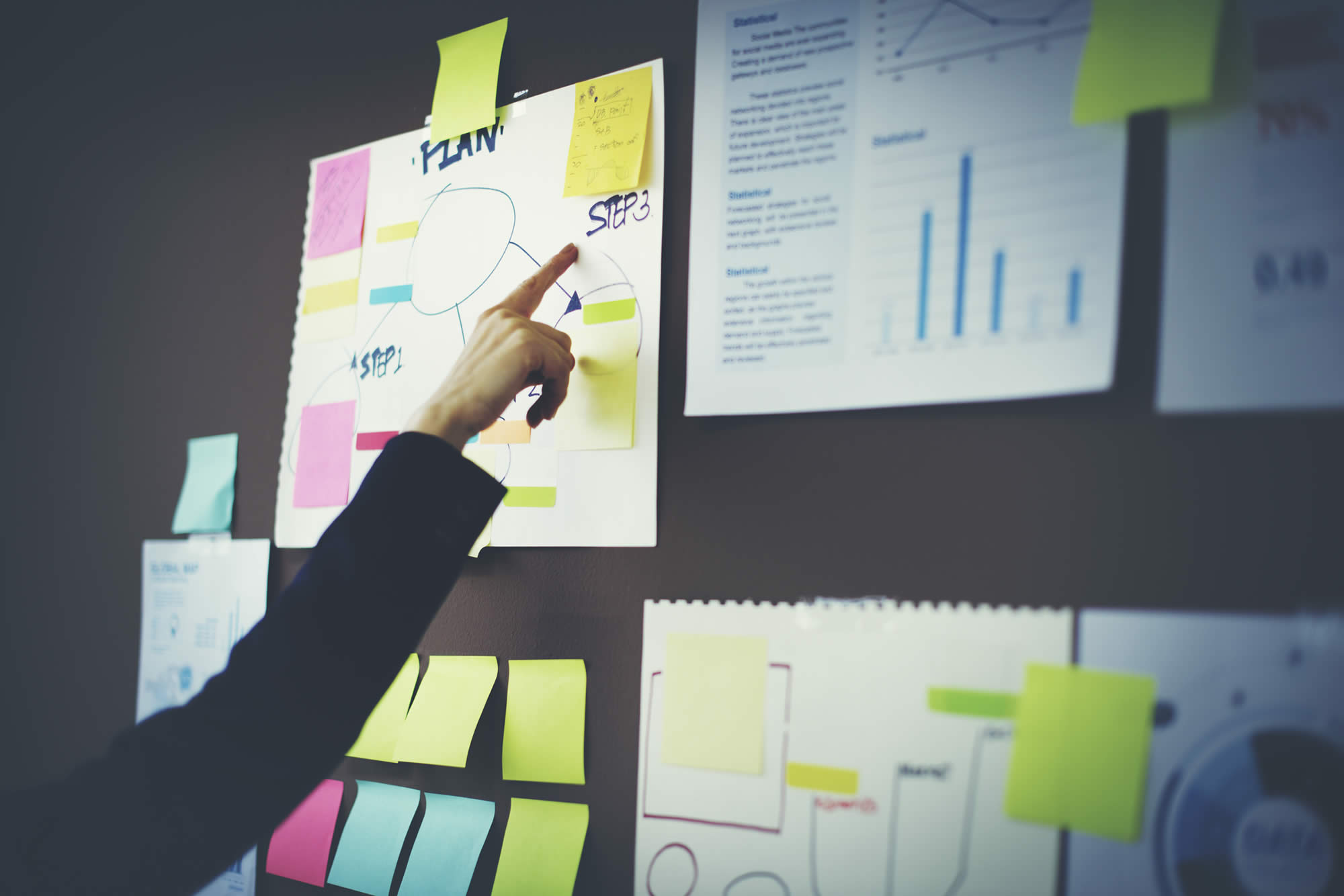 Your financial website has a blog (hopefully), but how do you actually get it to work for you?
How do you get users to really engage with your content, and how do you use content to nurture them along the buyer's journey towards making a transaction with your brand?
We took a look at some of the best financial websites (i.e. most popular) currently on the web. Here are three actionable insights which you can use to get better results from your own content marketing:
#1 Irresistible Titles (This Is Money)
The screenshot above is taken from the This Is Money homepage. Notice the featured article on the left, entitled "Tories pan to axe state pension triple lock…"
The best financial websites aren't afraid to strategically use provocative, emotive titles like this to draw in readers and generate clicks onto their content.
Lots of IFAs we speak to are, understandably, wary of going near hot topics, like politics, out of fear of alienating or offending clients and prospects. Whilst you should indeed be careful, controversial topics can be one of the best ways to generate engagement with your content. Especially on social media.
What hots topics could you talk about right now, as an IFA?
What about Brexit, and the ongoing, often heated negotiations between the UK and European Union?
What about the recent announcement by the Conservatives in their 2017 election manifesto, to raise the cost of care threshold from £23,000 to £100,000?
These are all interesting, controversial topics which affect and emotionally resonate with your clients. As an IFA, you have a unique, informed opinion to bring as well.
#2 Storytelling (Forbes)

Image source: Forbes 
What sort of long-form content do you image most people like to digest?
Okay, for lots of IFAs (and myself actually) it might be an interesting report, or some new financial or scientific research. However, stories are what people typically like to connect with – including your clients!
Forbes are one of the best financial websites currently leveraging the power of storytelling in their content marketing. The screenshot above is a great example, telling the story of two young women who managed to combine a high-earning job with their passion for global travel.
What sorts of stories can you tell, as an IFA? The answer should hopefully be staring you in the face!
Your clients all have wonderful, interesting stories which people would love to read about, listen to, or watch on a video. Some of them might not be willing to disclose their testimony. However, you'd be amazed how many people like talking about themselves and would be willing to put their story out there.
One IFA brand which does this really well is Tandem Financial. Narrative arcs and compelling storytelling is weaved throughout the various elements of their brand, not just their blog.
For instance, Tandem's very name, in a sense, tells a story. It plays on the idea of a tandem bike – two people riding together on a journey, side by side. This image communicates a compelling, emotive narrative about the kind of relationship and experience Tandem wants with their clients.
This storyline is developed further by Tandem's investment portfolios, each of which is assigned an image of a UK national park. Each portfolio is characterised by a different level of risk or conservativeness.
For instance, the "Cairngorns" portfolio is one of the more risky, adventurous portfolios a client can choose. The "South Downs" portfolio, on the other hand, is for the more conservative client.
In both cases, an idea is planted in the client's mind about what it is like to experience the portfolio. Beautiful views, challenging pathways, turbulent events. And so on. The best financial websites employ this
#3 Using The Long Form (MarketWatch)
IFAs lead busy lives, so it's understandable that many of them aren't inclined to write 1000+ words for a blog post. Besides, how many of your clients really want to spend ages reading an essay you've written?
However, the best financial websites recognise there is huge power in "longer form" content. There are many reasons for this. An important one is the SEO value in these kinds of posts. In particular, lots of IFAs see an increase in session duration once they start writing longer posts, as users perceive more value to be extracted from your published material.
Consider the graphic below, from Serp IQ:
You'll notice that, in general, web pages with 2450+ words of content tend to occupy higher search engine rankings.
Does that mean you should waffle, or draw out a point in a longer way than is really necessary just to fill out a word count? No. The best financial websites don't do that. Rather, they have no problem meeting and exceeding this word count because they have that much value to offer.
So long posts are great for SEO, but what about for users?
Consider the research below from Medium, the prominent blogging platform:
This data suggests that a strong blog post will be about 1500 words in length, and will take about 7 minutes to read. However, there are some caveats according to industry. For instance, marketing tends to be closer to the 1000 word mark, whilst finance is closer to 1200.
If you are looking to design a brand new financial services website, or improve the quality of your financial marketing, then contact us today for a free, no-obligation creative workshop with our experienced team.
Phil Teale is the Sales & Marketing Manager at CreativeAdviser, an agency providing bespoke website design, branding, graphic design and video production services to financial clients. Along with our sister company, MarketingAdviser, we also specialise in marketing for wealth managers and financial advisers.
Contact us on 01923 232840 or email me: [email protected]