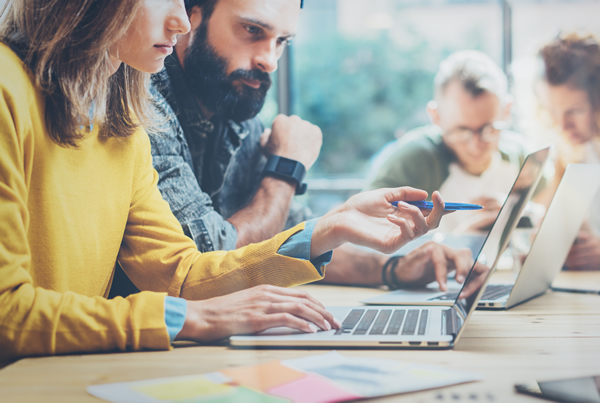 In 2020, having a mobile-friendly website isn't just good marketing practice – it is expected. The vast majority of internet searches are made on mobile. If your website isn't fully optimised for mobile, you're inadvertently turning potential customers away and into the arms of your competition.
Your financial marketing agency will be able to ensure your website works flawlessly on both desktop and mobile. But there are also 3 quick fixes that you can implement yourself to ensure your website is successful on mobile.
As you work through the tips, there is always one thing you should keep in mind; when it comes to user-friendly mobile website design keep it simple! Just because it is on the desktop version, doesn't necessarily mean it's needed on mobile in the same format.
1 – Use Mobile Plugins on Popular CMS Platforms
The most popular website hosting platforms (such as WordPress and Joomla), all come with 'bolt-on' solutions to make your website mobile-friendly without the need to create a separate site. The plug-ins that will offer you the best option and solutions will be the ones you have to pay for, but there are still some good free options that will do the job. Make sure you always use the mobile preview option. This will show you how your site looks on a variety of mobile platforms.
2 – Use a Mobile-first Responsive design
Designing a site with a mobile-first approach is the best option to create a fully functional mobile site. It can take time however, and requires in-depth planning about how the site will be used on different mobile devices. This type of design does tend to give the best user experience, but can be more time consuming and expensive.
3 – Create a Separate Mobile Version of your Current Site
The quickest way to make your site mobile-friendly is to create a separate mobile version. Many platforms make this so easy that anyone can do it, no matter how technical they may be. While this is the easiest option, it does mean that you end up with two websites on separate platforms which can be difficult and frustrating to maintain.
The Bottom Line
When it comes to making your financial website mobile-friendly, the bottom line is, it doesn't matter how you get it done, but it should be done. At CreativeAdviser, we can help you either make your current website mobile-friendly or design an entirely new one for you.