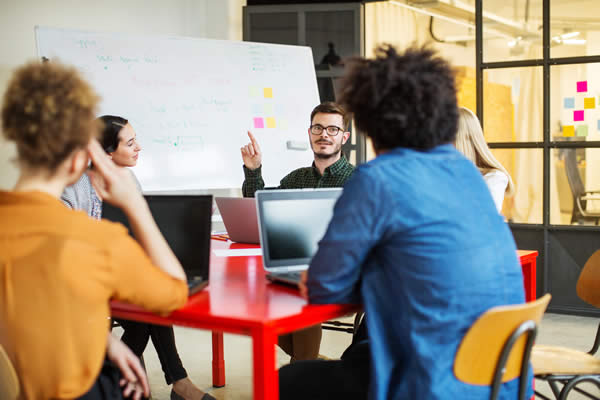 In our previous post, we looked at 7 tell-tale signs that it was time for a redesign of your financial website. 
So you know WHEN you should go for a website refresh, but are you clear on the WHY? What benefits are there exactly to such a redesign?
Here are some key positives you can expect:
#1 Higher search rankings
This is assuming you get your financial website redesign right. So make absolutely sure that you are placing your website in the hands of a reputable financial website design company. 
You have a lot to gain here. A well-designed new website will tickle Google in the right places, giving you increased search engine rankings.
However, you have a lot to lose as well if you're not careful. A lot of financial firms don't consider how a website redesign will affect their SEO. Don't make the same mistake.
#2 Improved UX (user experience)
According to Kissmetrics, over three quarters of internet users say that "ease of use" is the most important feature they look for in a website. 
When your financial website is a pleasure to spent time on, your visitors will do just that. Spend time on it. This means more potential clients digesting your brand messaging, which means more leads-to-close opportunities.
#3 More mobile users
The vast majority of British adults today own a smartphone. In addition, internet searches on mobile now far outstrip searches on desktop. 
A redesign of your financial website gives you the opportunity to absolutely nail its mobile responsiveness. This gives you more power when tapping into this online audience. Again, this means more opportunities to gain clients through your website.
Mobile responsiveness is also an important ranking factor in Google's search engine. So a responsive website will mean better SEO for your brand.
#4 Easier to update
It's so frustrating for firms when they feel like they can't operate their own website. It's like having a car which you own, but it won't steer or start properly.
The best new financial websites will be built on a great CMS (content management system), which grants you easy access to the back-end. 
Want to update your own blog without knowing any complicated code? With a new financial website, you can.
#5 More trust from clients
If you have an outdated financial website, you're likely ashamed to show it to people. You know it reflects poorly on your brand. It's not exactly showing your best to your prospects is it?
However, studies are repeatedly showing that companies with a fresh, well-designed website are instinctively more trusted by users. There is probably a subconscious reason for this. We look at such a website and think: "They look the part. If they out care and effort into putting up such a good online presence, then they must put the same effort and care into how they deal with clients."
#6 Improved visitor capacity
Some financial website we've looked at have a terrible server. If their financial marketing were to succeed, and draw in lots of new traffic, it's doubtful whether their website could handle it.
A new financial website will also provide an opportunity for you to consider your hosting package. If you're wanting faster load speeds and increased traffic capacity, then this would be a wise.
#7 Improved security
older websites tend to not be maintained very well. This leaves them more vulnerable to malware and hackers, which can bring a financial website down altogether. Not good at all.
A newer website will come with the latest security features. You can even place your website on https, which uses an SSL connection to send secure information between your website and its visitors. There's also a small SEO benefit to this as well.