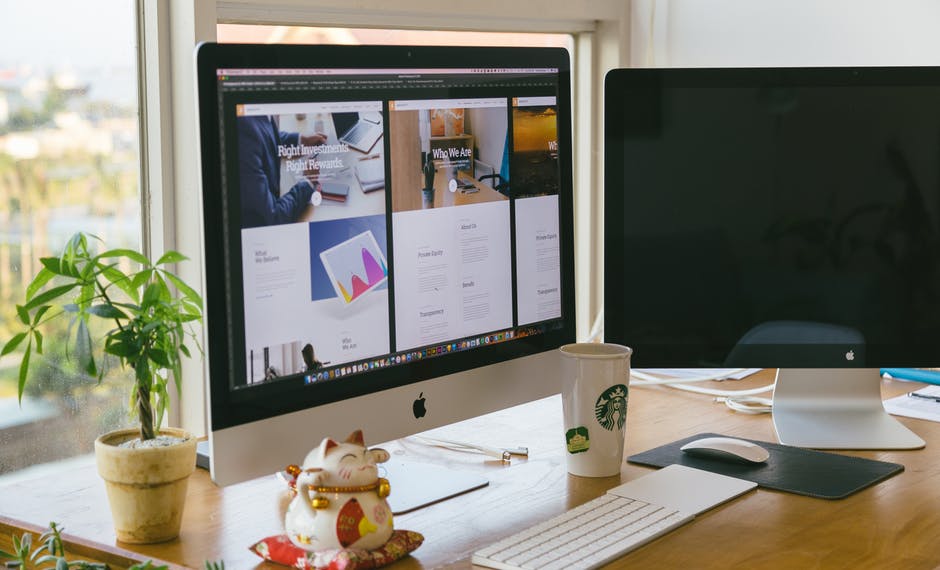 Search engine optimisation (SEO) is typically a vital pillar in any financial firm's overall marketing strategy. It helps you gain more online brand exposure to your target audience and is usually a great source of website traffic – potentially generating a steady stream of qualified leads to your firm once you have built up sufficient volume and momentum.
However, what do you do if your SEO is not performing as well as it should? How can financial firms even diagnose the health of their SEO? In this post, our digital marketing team at CreativeAdviser offers this short guide on how to run a financial SEO "health check". We hope you find this content useful, and please do contact us if you'd like to discuss your financial firm's SEO and digital marketing with us via a free online meeting.
Check website speed
You may already have a sense that your financial website is slow when you visit it on your desktop, mobile device or tablet. If this experience is consistent across various browsers and on different internet connections, then this should hint at the need to "look under the hood" of your website.
It may be that you need to migrate to a better hosting provider which offers more bandwidth, or it may be that the issue lies in the way your website is designed. A website which is large and "clunky" due to its large images, coding and plugins may require some development – or a complete overhaul, especially if the website is more than 2 years old.
There are some quick, free online tools you can use to check the speed of your financial website. One is Google PageSpeed Insights, which gives you a free report of issues impacting your site speed. Another can be found in your Google Analytics account under Reports – Behaviour – Site Speed.
Having an optimal website speed is not only important to your user experience but also for your SEO. This is because search engines like Google take it as a ranking factor when deciding where to rank your financial website in search engine results.
Mobile responsiveness
In 2021, most people look at websites on a tablet or mobile device rather than a desktop (although financial services does often lean more heavily towards desktop). Many financial websites are still very old and do not respond well to such devices, requiring the user to "pinch the screen" when looking at them. A website like this is likely on borrowed time in the search engines, since Google will eventually regard this as a poor user experience and push it down the listings.
Again, you can check the responsiveness of your financial website by browsing it on different mobile devices – including Android and Apple, since these feature a range of screen sizes. Here, you may need a professional to either update your website code to make it more adaptive to these devices. In many cases, however, the issue may like in the way that the website is fundamentally designed – requiring a complete redesign.
You can get a good idea of your mobile responsiveness using Hubspot's Website Grader, which gives you a summary of four key areas where your website can be improved.
Check indexing
Is Google picking up the pages on your financial website? It is not unheard of for a financial planner to have a beautifully-crafted website, great copy and most of their on-site SEO looking strong, only for a plugin or other website feature to block it from indexing.
This is why it is so important to have a tool like Google Search Console (formerly Webmaster Tools) assigned to your website. It will regularly check on your website and its pages, sending you a notification by email if it detects that something isn't being indexed correctly.
Review your links
Another important part of improving SEO for financial firms is to ensure you include a healthy distribution of links in your content.
You can see from this article, for instance, that we have linked to a number of authoritative external websites which we think would be helpful to you, and which back up what we are saying. This sends a positive signal to Google.
It is also wise to include relevant internal links (i.e. links to other useful pages and posts on your own website). This helps to drive internal traffic and can benefit your SEO by improving bounce rates and dwell times.
Be especially careful to check your website for broken links – that is, links which used to point to a helpful page elsewhere, but which has since disappeared or moved somewhere else. Clicking on this would potentially take the user to a dead end – something which Google frowns on.
On-site optimisation
There are a number of steps which search engines like Google expect you to go through before publishing a page/post on your financial website. Indeed, you could write a beautifully-crafted, helping article on your blog and still see it rank poorly in the search engines if you do not check these are included first.
The first step is to check your meta title. This is separate to the title at the top of your blog post. Rather, it refers to the title which people see on your link in the search engines. For WordPress websites, the feature to add this is usually found at the bottom of the page in your CMS (content management system).
Other on-site features to include prior to publication include your meta description (i.e. the description under the title which people see on your link in the search engine results) and alt tags, which act as a description for your images.