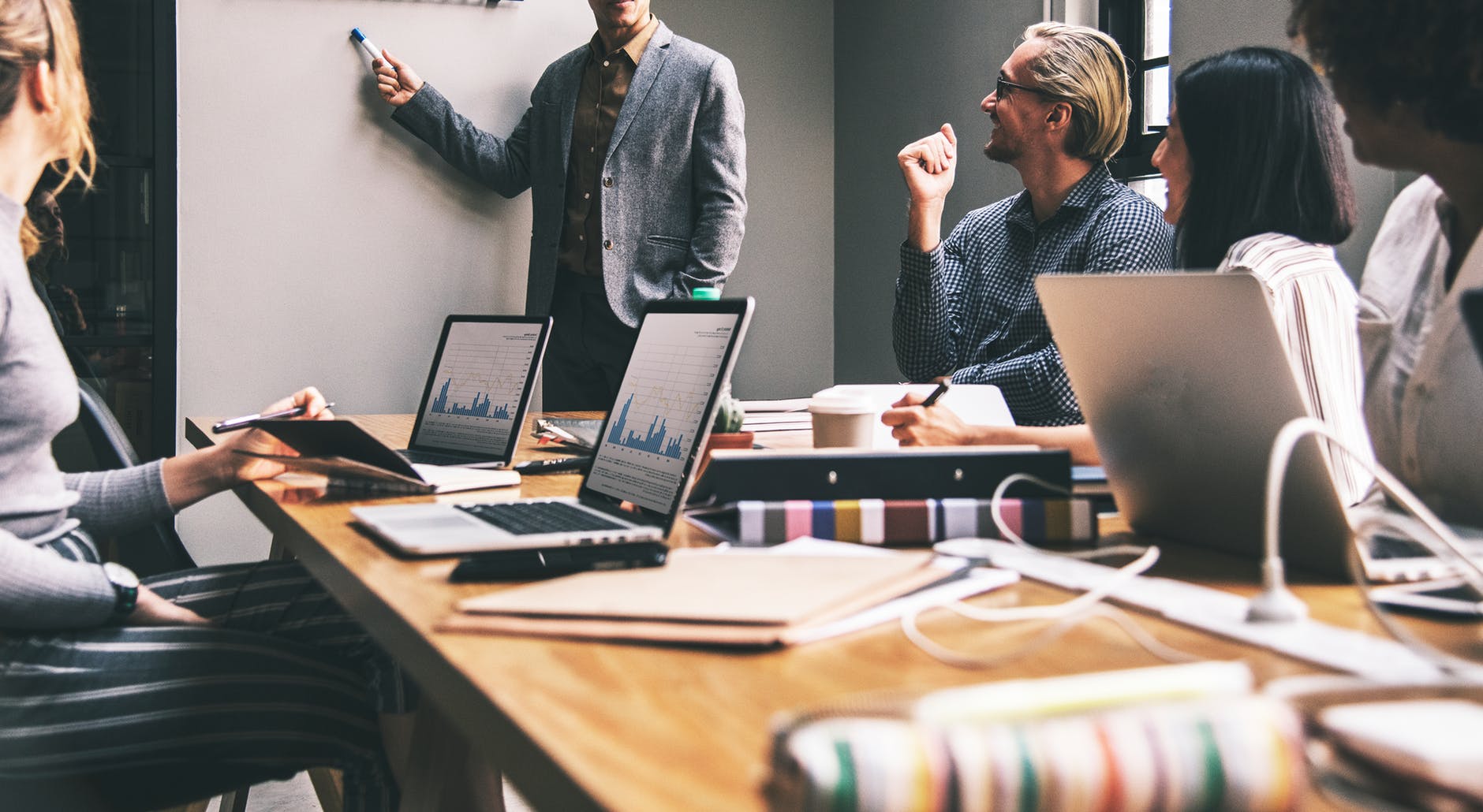 Typically, as we conclude a financial website design project with an IFA, they ask us something along the following lines:
"I understand there have been a lot of developments with keywords and search engines, so how do we ensure our financial website is improving its SEO?"
"How do we best use our Google Analytics to generate results?"
These are very good questions to ask your financial marketing agency, or any creative agency. However, they need to be phrased differently, because leveraging your financial website for maximum results goes beyond just looking at "SEO" and "keywords".
More compelling and useful questions to ask yourself with your creative partner include:
How much do we want to grow our financial business, and at what pace?
How many enquiries does our financial website need to generate each month (and following from that, new clients) to achieve the above?
What channels and strategy will we use to meet this target?
How will we monitor our results as we go along, and what levers are available to improve them?
Let's look at these some of questions in turn.
#1 Determining Lead Volumes For Your Financial Website
When IFAs phone up CreativeAdviser to discuss a redesign of their financial website, a common question we ask them is: "How many enquries is your website generating at the moment?"
Typically, the response is either "zero" or "just a handful maybe over the last 12 months." When we then ask what kind of lead quantities they'd like their website to produce, IFAs either do not know or answer: "Possibly 5 per month. Not sure though."
One financial adviser we spoke to answered: "Just one enquiry per month will do. When that person becomes our client, the lifetime value will be considerable and more than pay for the website design."
In this instance, we asked them: "OK, great. But what if that single enquiry doesn't convert to a sale?"
Morbid silence on the other end of the line.
When it comes to determining lead volumes for your financial website, it's important not to simply pluck numbers out of your imagination. Take an honest look at the number of enquiries your business had over the last year or two years. Then, ask yourself:
How many enquiries did we get in total?
What percentage of these were qualified? (I.e. Relevant, or fit your ideal client profile).
How many went to the initial consultation phase, and how many went on to the quote stage?
How long did it take to get to these two stages, on average, from the initial call / contact form enquiry?
What number of these became clients? What kind of revenue did this bring in through initial fee-based work, and as well as ongoing work (e.g. managing client portfolios).
How did these clients and enquiries come to your business?
Suppose, for instance, your IFA business received 50 leads over the past year and 10 of them became clients. That produces a monthly volume of around 4 leads, and a conversion rate of 25%.
If you want to bring in more clients each month, then you will need to increase the number of leads coming in each month as well.
This is where your financial website can step up to the mark. In our experience, most IFAs get their leads and clients from referrals by existing clients. If you can open up additional lead-generating channels – e.g. via your financial website's contact forms and other mechanisms – you can build upon these existing lead volumes in a meaningful, measurable way.
#2 How Will You Increase Monthly Lead Volumes?
When we speak to IFAs about their marketing and financial website, one of the crucial questions we ask is: "How do your clients hear about you?"
Usually, the answer we hear is "word of mouth", but sometimes financial advisers will generate business through seminars and print advertising (e.g. magazine ads). It is interesting that their answer doesn't usually include "our website".
With so much lead generation potential open to financial advisers through their website, the key question to ask isn't really "How do I improve my SEO?" It's "How do I generate more web enquries"?
The answer? Drive more people back to your website.
So, suppose you got 50 leads last year and want to increase that to 100 this year. How are you going to use your financial website in a strategic way to generate that additional volume?
Here are some ideas:
Google AdWords
This costs money, but with a well-designed campaign and sufficient budget (i.e. under £1500 per month), you can reasonably expect to produce 5+ leads per month. You can try this yourself, but bear in mind that it is deceptively hard to get good results if you don't know what you're doing.
The way AdWords works is you pay Google for each click on one of your adverts, which are displayed to users in Google, in a particular geographic area, when they type certain phrases into the search bar (e.g. "pension transfer adviser").
Given enough clicks on your ads, and decent engagement with your content on your financial website, you can hope to attain a 5-10% conversion rate from this traffic.
Content Marketing & SEO
One advantage of using AdWords is that is gives you real, actionable insight into the kinds of questions and search queries people are using to find your website.
With information like this at your disposal, you can create content on your blog and landing pages to drive organic traffic to your financial website. The advantage of this is that the click through rates tend to be higher than they are for AdWords. The same tends to hold true for conversion and engagement rates.
Newsletter campaigns
Yes, financial newsletters are a great way to drive more traffic to your financial website. If you do them right that is, of course.
Try and link the content on your blog to your newsletter. For instance, if you put 4 blogs on your website every month, you could provide the headlines and some snippets for those articles within your monthly newsletter to your clients and wider email list.
This way, people will click through to your financial website in order to read more. If they really like what they read, and a clear social share call to action is on your website, they might even share it with their friends and family on social media.