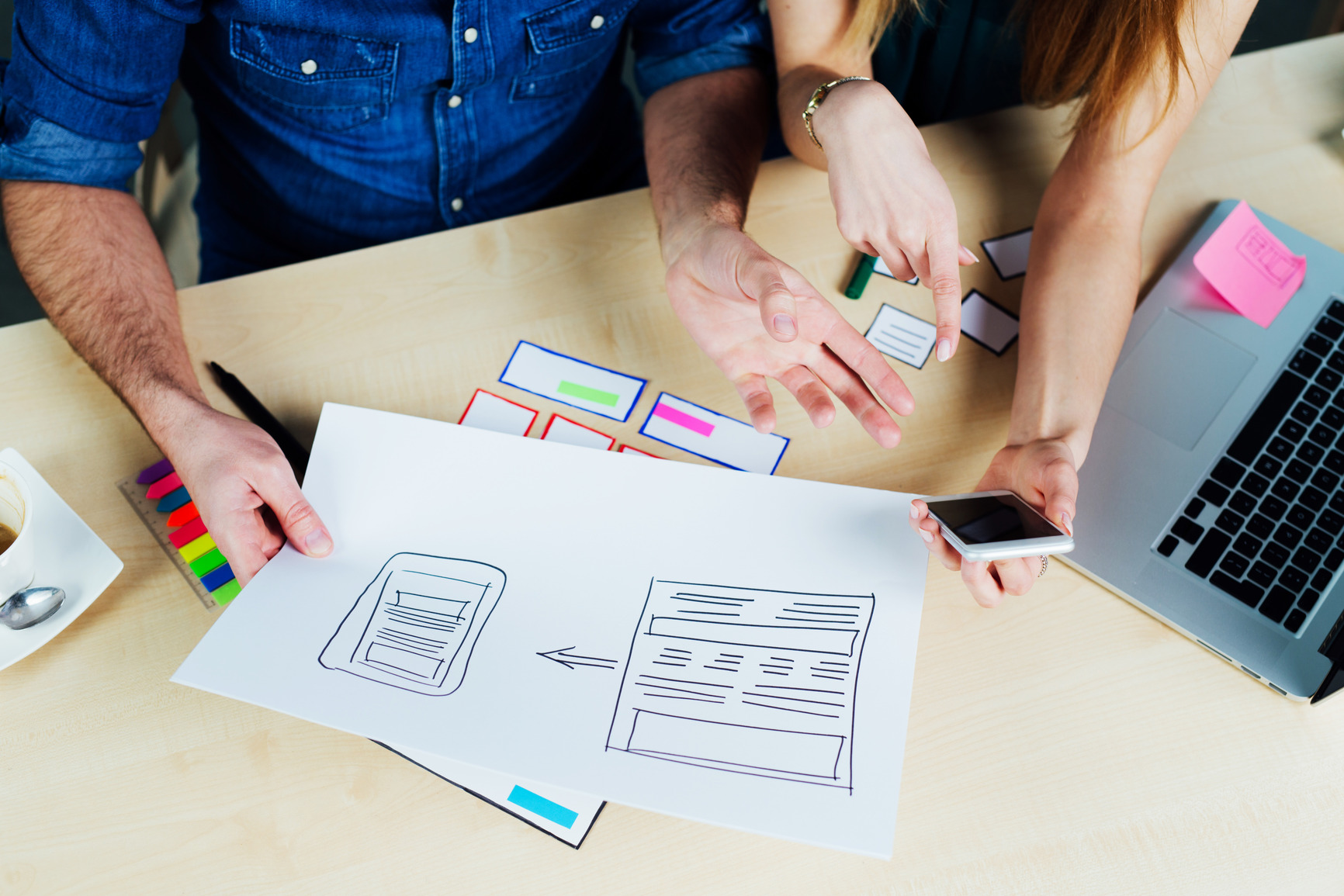 Financial firms are likely to need a dedicated website well beyond 2020. Yet this requires a fresh redesign at least every few years, which typically means approaching a financial website design agency to carry out the work for you.
However, even a specialist agency will not be able to read what is in your mind regarding the vision you have for your new financial website. So, you need to communicate this to them in a clear, understandable way. This is where your project brief comes in.
A website design brief outlines the key information which your agency needs to know so they can provide a relevant quote and proposal, which details how they will complete your project. This brief needs to answer important questions such as who the website's target audience is, what functionality is required and how many pages will need to be built.
Here at CreativeAdviser, we specialise in bespoke website design for financial services firms. Based on our experience in this field, we wanted to offer this short guide on how to develop a strong brief when tendering to different agencies – in order to get your project off to the best possible start.
We hope you find this content useful. Please get in touch if you have any questions, and we invite you to request a free, no-commitment consultation with a member of our team if you'd like to discuss your own particular project with us.
Overall layout & structure
A project brief for a financial website design needs to be carefully balanced. You don't want it to be too short – lacking in key information. Yet it also isn't ideal to submit a document comprising 100+ pages!
Here, it can help to know the purpose of a project brief when deciding its length and layout. Remember, a brief comes at/near the beginning of the process of considering different creative agencies.
As such, a brief is meant to start a conversation with each of them so they can ask more questions, and you can get to know their different cultures, teams and approaches in the process. This is helpful for both parties, as it can quickly help determine whether you are a "good fit" for one another.
After all, not every agency will be a good fit for you or vice versa. One agency may come across as "too bespoke" for your needs if you are looking for a cheap, template-based website design. Moreover, from one agency's perspective, perhaps your project is too small for them to viably take on.
So, in short, your brief is an introductory document used partly to vet different agencies for your project at the outset of the tendering process. If you submit it to, say, 10 agencies and the brief helps you whittle down to 3-5 with which you can have further discussions, then it has largely served its purpose.
Key information to include in a website brief
Let's address one common question here, at the outset: "Should I include my budget in the project brief?"
In short, yes. As a general rule, you should.
Many people will recommend not including your budget in a brief out of fear that this might lead the agency to overcharge you. After all, how do you know how much your project should cost? Why wouldn't an agency take advantage of that?
Bluntly, this approach doesn't help anyone. After all, when you step into a shop to potentially buy an expensive item, should you not have a clear idea in your mind regarding how much you are willing to spend? Moreover, shouldn't you also have also done a good amount of research beforehand to know what this will realistically stretch to?
This approach has two main advantages. First of all, it protects you as the consumer from being overcharged. Secondly, it helps the seller to quickly determine whether you are a suitable customer and saves everyone a lot of time if, it turns out, you are not.
So yes, include your budget in your project brief. Then, compare each agency's response regarding what they can offer you within this investment. If you see any outliers (e.g. one or two offer significantly less or more than the others) then ask why this is.
With the matter of whether to include your budget now addressed, what other information might you want to include within the brief? Here are some ideas to consider based on our agency experience:
Your time allocation and deadlines. Do you have a particular launch date in mind? Are any of your deadlines negotiable or are they deal-breakers?
Target audience. Who is the website going to be targeted at? What are their key pain-points which need addressing through the website?
Current website. What has served you well on your current website which you might want to retain or replicate in the redesign? What has been frustrating that you wish to address?
Goals and objectives. What, specifically, is this new website design project meant to achieve? Is it to grow brand awareness online, for instance, to generate new inbound leads or something else?
Success criteria. Which measurable deliverables would you need your agency to achieve in order for you to view the project as a "success" following its completion?
Content requirements & functionality. Will you need your agency to help you with the copywriting on the website, or will you supply this yourself? Do you require any videos to be created or downloadable PDFs? What about a client login area – will this need to be integrated with the new website?
Pages and structure. Broadly speaking, what kind of navigation did you have in mind for the website and how many pages? Here, you will need to be open to suggestions from the agencies about whether this could work, but it helps to give them your ideas.