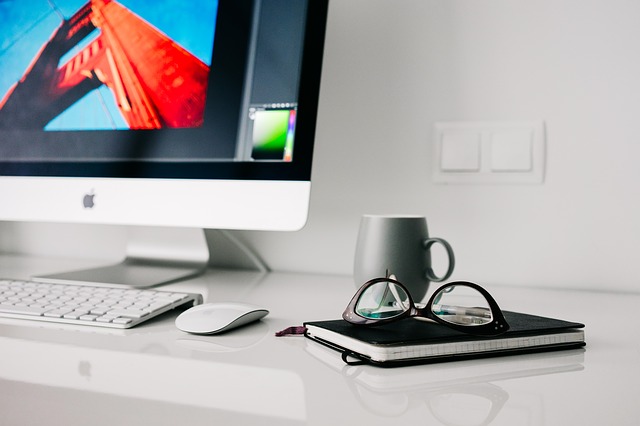 What is "40 Shades of Blue?" No, it isn't a new sequel in a famous erotic film franchise.
It refers to a famous incident where Melissa Mayer – former VP at Google and now CEO of Yahoo! – test 40 variations of the colour blue for Google's links.
Why did she do that, and what's it got to do with financial logos?
Mayer wanted to find out which colour would encourage the most clicks from Google's users. So she ordered that 40 types of blue would be shown to each 2.5% of Google's visitors.
Google then noted which colour generated the most clicks. Since then, they have used the blue colour you see in Google's search engine today.
It might seem like an over-the-top thing to do, but the results earned Google millions more in revenue.
What does this mean for financial logos? It means that your logo design is not inconsequential. It holds the power to attract or repel your target audience.
It can create more business for you, and it can take it away.
Often, people don't recognise the power that imagery and colour holds on us. Yet it is immense.
So should you be getting your designer to test endless variations of financial logos, if you're going for a rebrand? Well, no. Hold your horses.
There needs to be a balanced perspective. IFAs don't have Google's resources to engage in this scale of design testing. However, the anecdote should show us the value in seeking out a professional designer to brand your financial firm.
CreativeAdviser, for instance, have created literally thousands of financial logos over the years. In that time, we've gained significant insight into what works when it comes to design in the financial sector.
A brand's logo is so important, that's why multinationals spend so much money on it. In 2000, for instance, BP spent over £136m on their new sunflower design.
What's interesting is that many of the most successful logos were not initially liked very much by the brand directors. As Sagi Haviv, partner at CGH puts it: "A good logo, a good trademark, gains meaning and power over time."
So be prepared for that if you're looking to start a branding project.
Financial logos take time to develop, often several rounds of designs. This is the case even with a first-rate designer who specialises in financial services (not mentioning any names!).
However, the final result will be well worth the effort and investment.
Phil Teale is the Sales & Marketing Manager at CreativeAdviser, an agency providing bespoke website design, branding, graphic design and video production services to financial clients. Along with our sister company, MarketingAdviser, we also specialise in marketing for wealth managers and financial advisers.
Contact us on 01923 232840 or email me: [email protected]