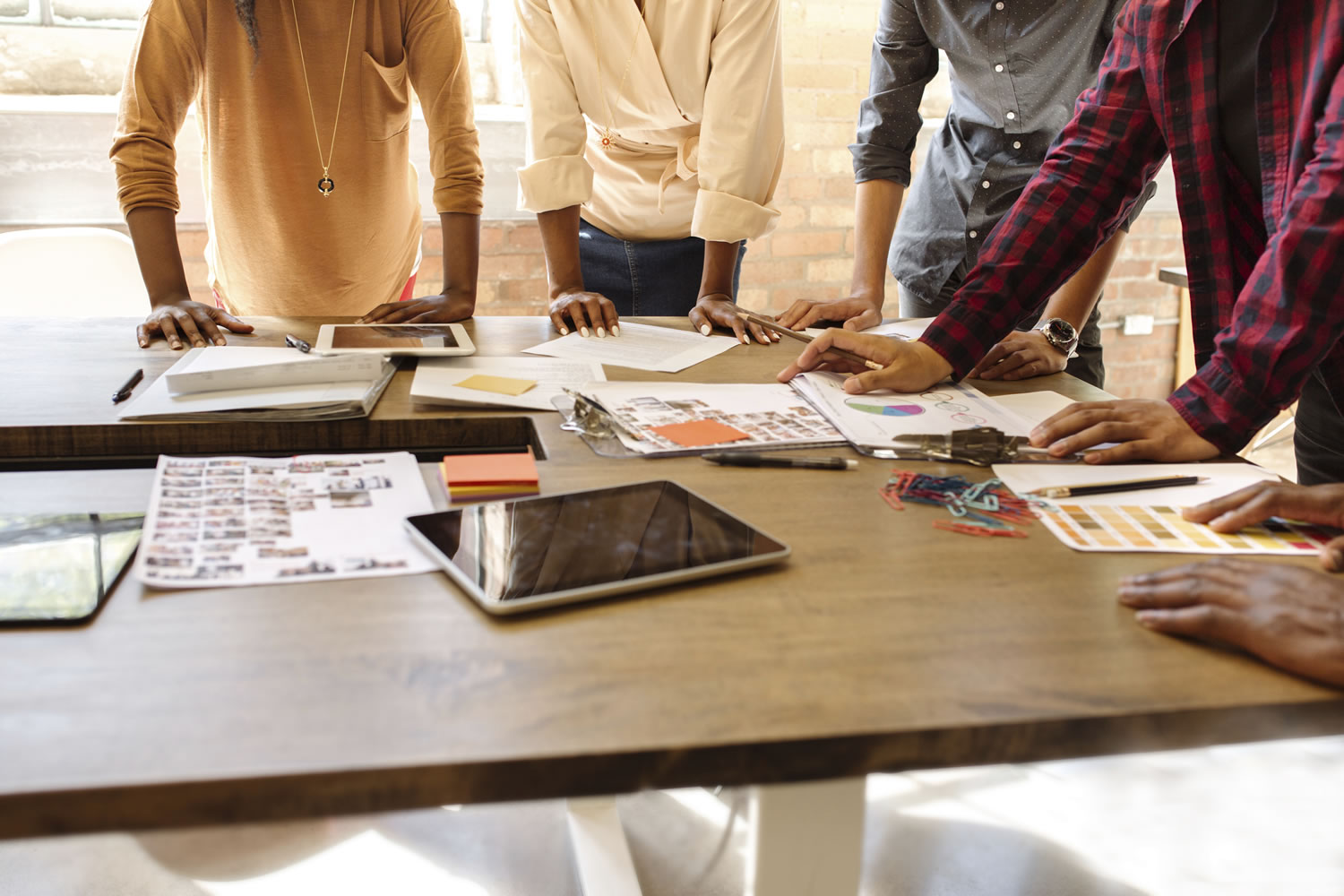 A financial brochure is a great way to advertise your services to potential clients, and generate new leads. They are an easy way to create lasting impressions with your audience, however, you do run the risk of leaving the wrong impression and losing sales.
So how do you ensure your financial brochure is effective? Here is our simple checklist that covers all aspects of your brochure, to ensure you design one that is effective and compelling.
1 – Does it speak to your customer?
As with any marketing content, before you begin creating your brochure you need to ensure you have a clear idea of your target audience in mind. In particular focus on their pain points, and focus your product and/or services on solving that problem.
2 – Do your images communicate your message?
The truth is that your audience will only take a split second looking at your brochure before deciding whether to read it or not. Because of this, your images need to be clear, professional, attention-grabbing, and (most importantly) accurately communicate the main message of your brochure.
3 – Are your headlines emotive and engaging?
In a similar vein to the point above, your headline is the second aspect of your brochure that your audience will focus on. An effective headline is one that speaks directly to the reader, in engaging and emotive language. Additionally, it should call attention to the pain points of your target audience from point 1.
4 – Is your design eye-catching and user friendly?
The design of your brochure is as important as the content. While it is important for the look to be fresh and eye-catching in order to engage the reader, it also needs to be easy to understand and navigate. Mistakes such as complicated page layouts or too many fonts will make your brand appear unprofessional, and turn people away from your business.
5 – Is your content easy to read?
Good reliability is down to copywriting and design. On the one hand, you need to ensure that the text on your brochure is easily read, that means dark fonts on light backgrounds, clear headlines, a decent size font, and use of white space. On the other hand, the content needs to be writing in an easy to understand format. Include bullet point lists full of benefits, that naturally lead to the calls to Action.
6 –  Are the next steps clear and easy to follow?
Once you've grabbed the readers interests, you want to ensure they complete the next steps. Whether it's booking a consultation call or purchasing the services, don't assume that the reader will go straight to your website after reading your brochure. Make your calls to action clear and easy to complete. You can always offer an additional incentive, or push a feeling of urgency, in order to raise your conversion rate.
7 – Are your contact details obvious?
While you should have a specific call to Action, best practice is to also include all of your contact details in an easy to see position. At a minimum, this should include your business name, phone number and website URL, but can also be expanded to your social media channels, email address and street address. You could even include a QR code on your brochure, that when scanned adds your contact info directly onto their phone.