IFA Marketing Solutions
Specialist marketing services for IFAs & financial planners
Are you looking to grow your sales pipeline and strengthen your client base? At CreativeAdviser, we help by focusing our marketing services specifically on financial advisers and planners. We understand your clients, your industry and what's required to deliver measurable results for your firm. Whether you need strategic marketing advice or tactical assistance with SEO, Google Ads or email marketing, we can assist you.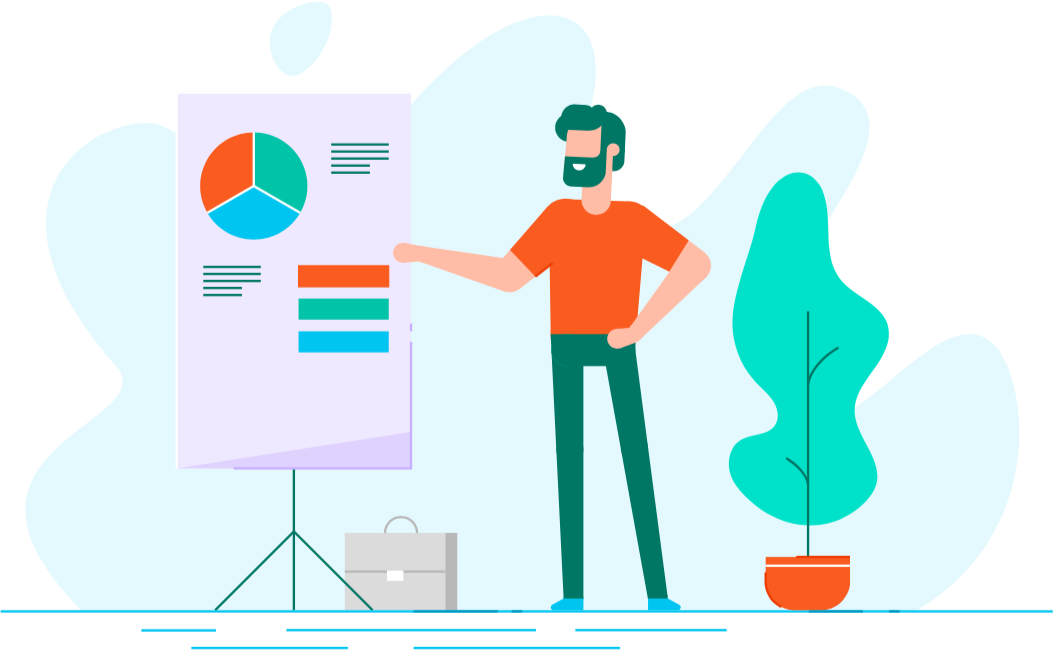 Video has the power to engage financial services' clients more than almost any other media, generating brand awareness and engagement from current and potential clients. Find out more about our animated "explainer" videos for financial firms, as well as our bespoke video solutions for those wanting maximum impact.
Marketing for financial firms
What type of marketing is right for my firm?
Looking to engage potential clients through regular thought leadership, blogs, guides and downloadable content? Content marketing is a great way of raising the profile of your firm.
A great longer-term strategy to get your brand in front of qualified prospects online, SEO increases your Google search rankings and gets more visitors onto your website.
Looking to pull in a regular set of interested, inbound leads in a GDPR-compliant way? Are "buying leads" no longer working for you? Our digital lead infrastructure can help.
Do you want to hit the ground running and bring in enquiries quickly? Maybe you have a new campaign you're launching? Pay-Per-Click is quick to setup and creates momentum.
Financial marketing services for…
Financial Advisers (IFAs)
Frequently asked questions
Can you guarantee my financial firm will hit the first page of Google?
No, we cannot. Moreover, any financial marketing agency that promises you this should be avoided, in the same way an investment manager should be avoided who promises a certain financial return. What we can guarantee is the strength of our SEO track record, which shows many of our financial services clients reaching the first page of Google for important keywords we have targeted. For more information on our past performance, please get in touch.
How long does it take financial planners to achieve top rankings?
It depends on a range of factors including the quality of your financial website design, the fierceness of your competition in the search engines, your target audience and the specific nature of the keywords you are pursuing. For most financial firms, realistically your SEO campaign is going to require a longer-term strategy. A 6-month commitment is usually a reasonable period of time to assess the results of your financial SEO agency.
Is there a minimum term contract for your financial marketing services?
Virtually all of the marketing programmes we offer at CreativeAdviser are rolling monthly contracts. That means you are not tied into anything and can cancel at any time. However, for your marketing campaign, we do recommend that you commit to a minimum of 3 months. This is because even in the best of worlds it takes time to build up your search engine rankings, and so we require a bit of time to demonstrate our results.
What results can you guarantee with your marketing?
The digital marketing team at CreativeAdviser have been managing PPC campaigns for financial services clients for a long time. So we have a good grasp of what works. Our answer to this question is similar to what investment managers say. Results cannot be guaranteed in any form of marketing even when you follow best practice. However, we can make an informed projection of your success based on our knowledge of your industry.
How much does Google AdWords cost?
Apart from the investment you pay CreativeAdviser to manage your PPC account, you also need to pay the PPC platform (e.g. Google) for the clicks your campaign generates. The precise cost of each click varies greatly across different niches within the financial services industry, and depends on the type of campaign you are running. A click can be as low as 10p or as high as £20. Regardless, we always set a daily budget with you to ensure the spend is controlled.
How long does it take to achieve our goals?
SEO for financial services involves a lot of moving parts working together. At CreativeAdviser, we include a standard range of SEO tactics for our clients' campaigns. These include on-site technical optimisation (e.g. meta tags), building backlinks, producing unique content, optimising keyword lists, improving conversion rates, improving your calls to action, producing landing pages and "pillar content" and providing monthly reporting.
Do you provide SEO services to financial firms who are in competition with one another?
Broadly speaking, it is not in either our interests or yours for us to work with multiple competitors. After all we want a strong, long-term relationship with you and do not want anything to undermine that. One important caveat is that we do sometimes work with a maximum of two financial firms who are looking to target the same geographic region with their SEO strategy. This is because there is enough real estate in Google for both to feature prominently, without necessarily stepping on each other's toes. If you would like exclusivity, however, then we can offer this to you at an additional fee.
Do you work on local SEO for financial firms?
Google is increasingly making lots of keywords more locally-focused in the financial services industry. This is particularly so for financial planners, since potential clients are typically looking for a local professional who can assist them. At CreativeAdviser, we have therefore invested considerable time in developing our SEO programmes so that they work powerfully in local search. Whether you need help with your Google My Business profile or some local pillar pages, we can assist.