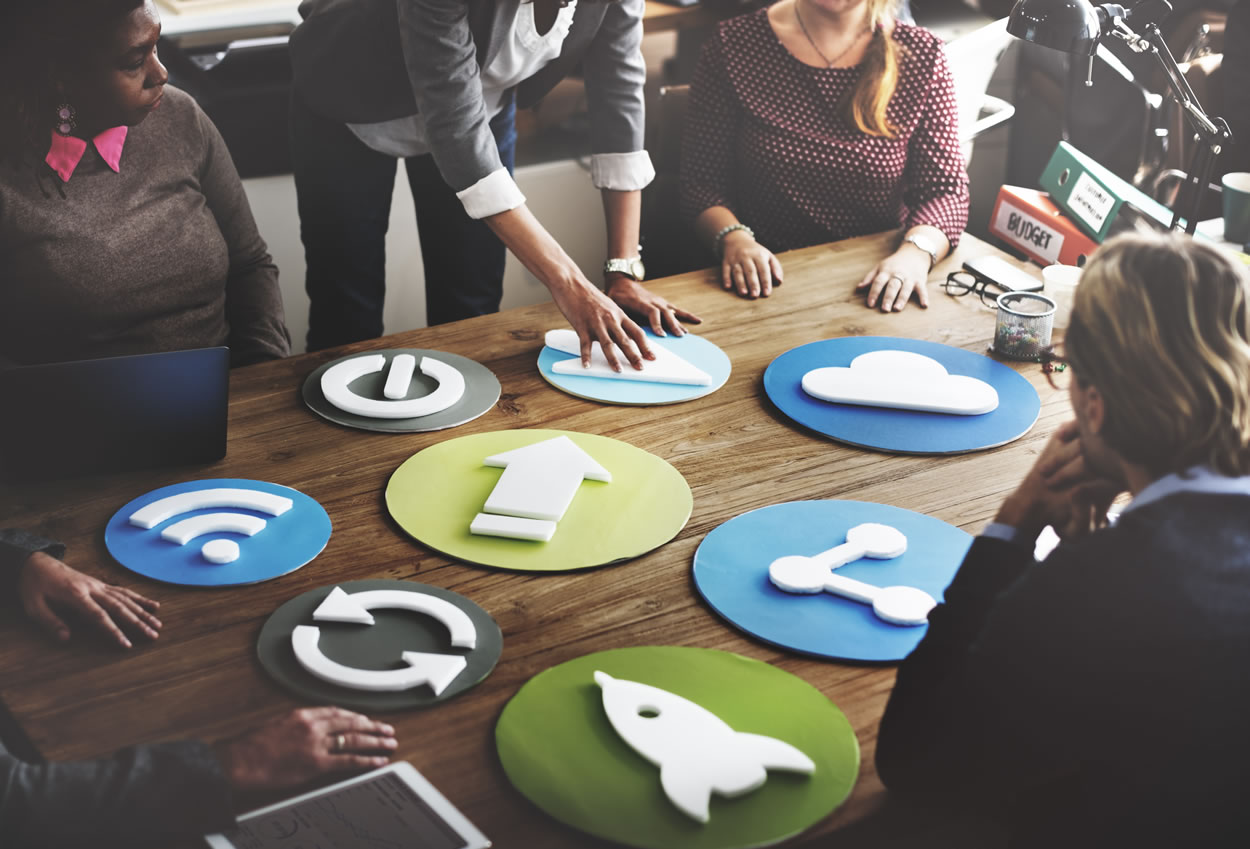 Sooner or later financial advisers face the question – should I manage my marketing in-house, or outsource some of the work to a financial marketing agency?
At CreativeAdviser, we are a small business ourselves (similar to most UK financial advisers). So we understand the urge to do everything yourself out of a desire to keep costs down.
Yet with financial adviser marketing, it really is difficult to do everything yourself as a one-man band. Or even as a small business with a few support staff (e.g. a paraplanner, admin person etc.).
DIY Financial Marketing & Time
You might think: "Of course you would say this as a financial marketing agency!" However, consider for a minute that when you add up the time needed to manage your own marketing activities, you can reasonably expect to spend at least fifty hours per month doing it all yourself.
With everything else you have going on as a business owner and serving the needs of your clients, those are fifty+ hours you really need to devote to other things.
Please note that this assumes you know what you are doing. Most financial advisers are not familiar with the workings of Google Ads, digital copywriting and other important marketing skills. So when you factor in the learning curve of doing these things yourself, you are looking at even more of your time going towards marketing.
Why 50+ Hours per month?
How have we arrived at these sorts of time commitment figures?
Well, take a look at the following for a minute…
Suppose you are a new startup IFA business in Oxford. You have a new logo and website and are keen to get the word out about your brand to nearby, high-net-worth individuals who are looking for financial planning and advice.
You need to build up your client base. You, therefore, need your marketing to start pulling in some qualified leads which you can nurture. So, you draw up a brief marketing plan:
Do some PR to get the word out – write some guest blogs for some relevant online publications and for local publications. Maybe do a charity run or some other corporate social responsibility to get your name out, in hope local news and social media pick up the story.
Set up a small Google Ads campaign to get your website appearing in some local search results when people look for your firm, or for the services of a local financial planner / adviser.
Maybe set up some Facebook Ads as well. Get your Facebook page up and running. Make sure you grow your following and engage with them, and that you post interesting things regularly.
Update your LinkedIn profile and start being more active on it. Spend some time every day connecting with your target market, posting interesting things and engaging with other users' posts and comments.
Get your organic search engine rankings up so you start appearing at the top of the page when people in your local area search for firms like yours. That means drawing up a content plan and writing some excellent articles each month to grow your blog. You will need pillar content too, to ensure that you have strong landing pages which push your position up in local search. You will need to grow your backlinks from other relevant websites too, and also optimise and manage your Google My Business profile more effectively and regularly.
Run some local pension seminars to try and get people signed up for a free financial consulation.
Give a talk at local school assemblies. Try and deliver such a knock-out presentation that they go home and tell their rich parents about it, who then contact you for advice!
Can you see how quickly these activities start to rack up the bill on your time? This doesn't even cover everything you could do in your financial marketing!
Consider the work involved with organising a great pension seminar, let alone everything else:
You need to book a decent venue at a good time for your target market. You then need to put a marketing plan together to get the word out and ensure a decent level of attendance.
You then need to put the presentation together, ensuring the topic is interesting enough to make people want to come. The content will also need to be good enough to keep people awake when they actually attend!
You then need to design any required materials needed for the event (branded flyers, brochures etc.) and make sure these are delivered on time.
And so on, and so on.
You barely have enough time to plan this on your own – let alone create online ads, write compelling copy each month for your blog, improve your own SEO and so on!
Some viable solutions
By now, we hope we have convinced you that our argument is not simply made out of self-interest. Financial advisers have limited time and capacity when it comes to creating and managing an effective marketing strategy.
One solution is for small IFAs to pass on some or all of their marketing work to their paraplanner or admin person. They might be able to help a bit, but it will distract them from what they are really supposed to be doing too!
Another option is to hire an internal marketing person, dedicated to managing these sorts of marketing activities.
That can be a really good option for some IFAs. The main challenge you will encounter here is finding someone experienced enough in marketing for financial services. Those people are few and far between, and they tend to come with a high price tag. Remember, they are also just one person – they will not be able to do all of the above by themselves and will need help doing the legwork.
This requirement for great financial marketing is why CreativeAdviser exists. As a dedicated marketing agency specialising in the financial planning sector, we have the experience and capacity you need to get your marketing off the ground and running at a steady pace.
If you are interested in speaking with us, please get in touch to arrange a free, no-commitment marketing consultation with a member of our team.
Our hope is that we can show you the value of working with a specialist marketing agency such as ourselves, and how it can provide a solid return on your marketing investment.