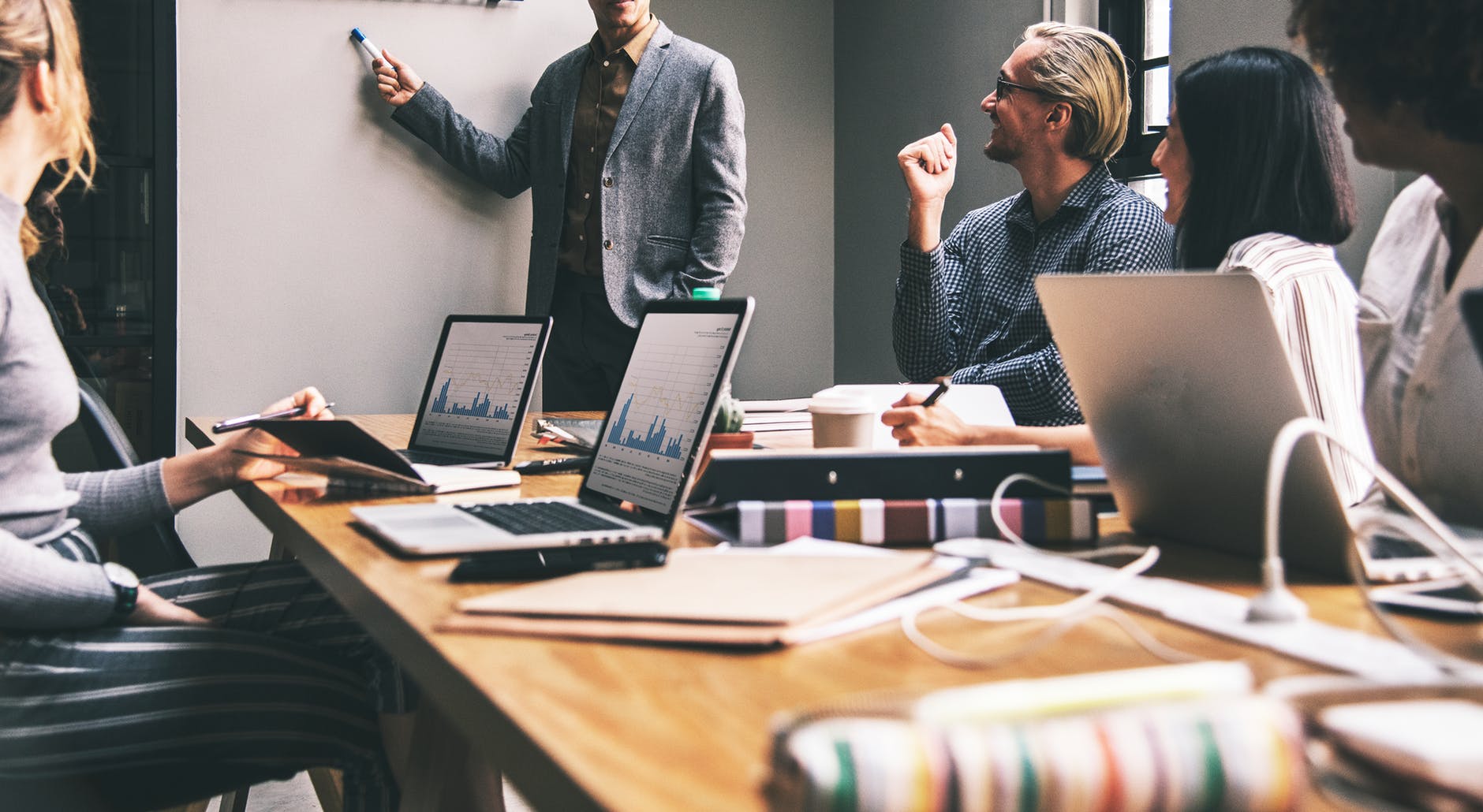 Financial planners and advisers are often quick to argue that more website traffic equals more leads. Growing your traffic-generating marketing channels, therefore, is a great way to increase the volumes and get more enquiries via your contact forms.
This is somewhat true, but it's important to note that simply increasing traffic volumes is unlikely to help you achieve your marketing goals in 2020 as a financial firm. Rather, it's crucial to focus on generating the right kind of traffic to your website.
After all, if you gain 2,000 new visitors to your financial website each month, but none of them convert because they consist primarily of people who are not part of your target audience (or interested in your value proposition), then what real use is it?
Quite often, in fact, we at CreativeAdviser have helped financial planners create a digital marketing strategy which reduces their monthly traffic in the short term, yet enquiries and contact form submissions go up! This is typically because the work we do filters out a lot of irrelevant website traffic which was there previously, whilst simultaneously gaining more traffic from relevant and useful channels. On balance, the overall volume of traffic may be lower (at first), but the quality of traffic is much better, yielding more meaningful results.
Of course, the ideal in 2020 for a financial firm would be to achieve both ends – increasing website traffic whilst also ensuring that a good bulk of it is qualified. In this short guide, our marketing team here at CreativeAdviser will be sharing 5 marketing channels for you to consider in this new year.
We hope you find this content useful, and if you want to find out more about how we can help financial planners with their marketing strategy please check out our landing page.
Organic search
This is still one of the most potent sources of website traffic for financial planners in 2020. Google, in particular, is still the UK's most popular search engine (with YouTube not too far behind), and people are regularly consulting the service to search for companies like yours for financial advice. Getting to the top of their search results can, therefore, yield some great results.
It looks good to prospects when they see your brand on the first page of Google. It suggests that you are top of the pack, and that you should automatically be bestowed with a high degree of trust. You are more likely to be perceived as relevant and able to resolve their issues and various pain points.
Of course, the world of search engine marketing is constantly evolving as algorithms update, and regular attention needs to be given to your SEO campaign to keep momentum in your favour. It is possible to do some of this work yourself, but the best results usually come from partnering with an agency which has experience within your specific field of financial services.
LinkedIn
LinkedIn is often described as a social media platform for professionals. Since there are many business owners and successful professionals active on there, it can be a valuable marketing channel for financial advisers and planners. You can draw traffic to your website from this platform via a number of different tactics. One idea might be to write an article snippet on LinkedIn via a Long Form Post, and then link to the rest of your article on your website. If your users want to consume the full content, they will need to click on your link to get it. Another tactic is to consider LinkedIn Ads, where you can divert specific users to particular pages on your website.
Google Ads
You have likely seen branded ads within your Google search results, as well as ads in the sidebars of various websites you visit across the internet (i.e. Display Ads). Both types of pay-per-click (PPC) campaign can be highly useful ways to generate traffic to your financial website quickly.
The important thing to note here is that the quality of traffic from Google PPC channels does tend to be lower than traffic from organic sources. However, organic sources take time to gain momentum, since you must carefully nurture your search engine profile to increase the prominence of your links.
Email newsletters
If you think email marketing will "die-off" in 2020, then think again! Email is still a key method of communication between financial advisers and their clients, and this is unlikely to change for some time. If you have a strong, opt-in email list of clients and prospects, therefore, then consider leveraging this as a marketing channel to generate website traffic if you are not already doing so.
Offline integration
Have you ever seen a QR code on your travels? They look like a square barcode, and you can scan them on your smartphone to navigate to a web page (perhaps to claim a voucher for a coffee shop, or another outlet). This is a type of marketing which is currently under-exploited by financial planners and advisers, but which holds out lots of potential in 2020.
Imagine, for instance, if you included a QR code on different printed marketing items which you regularly use to communicate with clients and prospects. Printed newsletters, leaflets, booklets, flyers, compliment slips and even business cards. These could be great ways to generate more website traffic and referrals from existing clients!