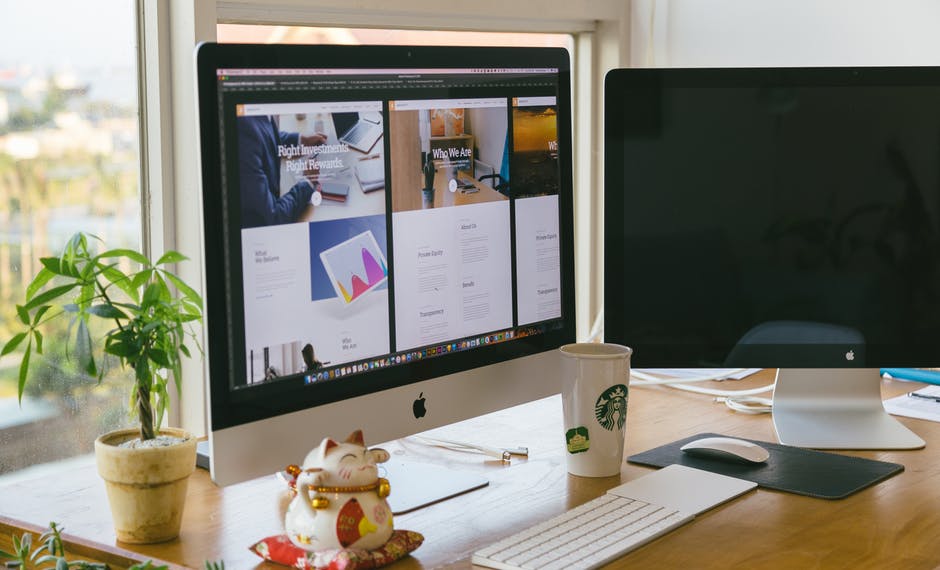 How do you know how well your IFA website is performing?
Financial advisers live and breathe dashboards and portals. Your clients rely on them to see how their investments are performing. Yet did you know you can do the same thing for your website?
With an IFA website dashboard, you can quickly gauge what is happening on your website – identifying issues quickly, to resolve. It can also be used to spot trends and opportunities that you may otherwise have missed.
In this guide, our team at CreativeAdviser will be sharing how dashboards work for IFA websites. We point out benefits, best practices and free tools to consider when constructing your own dashboard.
We hope this is helpful to you and invite you to get in touch if you'd like to discuss your own website design project with us. We offer a free, no-commitment consultation for financial firms.
What is an IFA website dashboard?
Much like a car dashboard, a dashboard for a financial adviser presents the key information (metrics) you should know about what is happening "under the hood" of your website. The idea is to give you a quick, digestible picture of current performance so you can "drill down" further if any of the main information raises questions.
An IFA dashboard, therefore, is partly about damage control. If there is a sudden spike in website traffic within hours (suggesting a surge in spam/bot traffic) then your dashboard can immediately display this information. You could even set up an alert with your dashboard, where you are sent a notification or email if something unusual like this happens.
However, dashboards also go beyond damage control. They can give you insights into what is working with your digital marketing strategy – showing positive trends that you may wish to capitalise on. For instance, perhaps a particular blog post has performed very well, entering the "top ten" most popular pages on your website. Maybe this suggests you should write more content along a similar topic?
Your dashboard will likely look different from another financial adviser's website dashboard, and may be powered by different software. This is completely fine. The important thing is that your dashboard works and meets your needs.
Benefits & risks of IFA dashboards
One of the issues with measuring any website's performance is the plethora of tools available to you. For instance:
Google Analytics.
Facebook Business Suite (if you get visitors from social media).
Google Search Console – formerly known as Webmaster Tools.
Google Tag Manager.
Client portal and/or eCommerce tools.
The benefit of an IFA dashboard is that you can pull together the key information from many of these tools into one clear, easy-to-manage view. Rather than needing to log into each account separately to see the unique data each one provides, you can just pull this data straight into your dashboard. With a reliable, secure API, moreover, you can ensure that the information is regularly updated.
However, there are risks to dashboards to consider. First of all, choosing a dashboard provider is not easy. Some are free, whilst others are not. Should you choose a more expensive platform with more features – or settle for a free service that fits your basic needs? Secondly, there is a danger that you "overload" your dashboard with too much information. Remember, its purpose is to show you the key information you need to see. It isn't intended to show you everything.
To mitigate the first risk, we generally suggest that clients try using a free service first (e.g. Google Data Studio). This allows you to play with different dashboard styles and integrations. If the platform proves too inflexible or lacking in functionality, however, then it may be time to consider a subscription-based service with more features.
Setting up a Dashboard
To avoid the danger of "over cluttering" your dashboard, consider picking just 4 metrics that you want your dashboard to display, initially. These will give you a good first snapshot of how things are performing. Over time, you can later add other metrics to your dashboard if you feel these are necessary – and do not diminish the dashboard's readability or utility.
Which metrics should you choose? Here, your digital strategy will be important to direct your selection. If, for instance, your main goal is to increase brand reach to the target audience, then website traffic is likely to be a key metric. Also, impressions may be useful – since this gives an idea as to whether your website is appearing in front of more pairs of eyes, or not.
However, if your primary goal is to increase your prominence in Google Search results, then organic traffic (specifically) will be a key metric. A metric showing overall website traffic may not be that helpful. After all, it is possible that your total website traffic goes up, but the organic traffic goes down.
For most financial adviser dashboards, conversions is likely to be a vital metric to include. This shows the users who performed a "key action" on your website such as a content form submission, a download of a PDF guide or booking onto an upcoming webinar. Actions like these suggest users who are highly engaged with your content and who are further down the "sales funnel".
Of course, once your dashboard is up and running, it will be important to check it regularly (say, once a week) to make sure it is running smoothly. Be sure that the integrations are holding up. The data shown on your dashboard should be that same that you find within your separate, dedicated tool accounts (e.g. Google Analytics). Over time, you can refine the whole layout and approach – making it more robust, useful and clear.