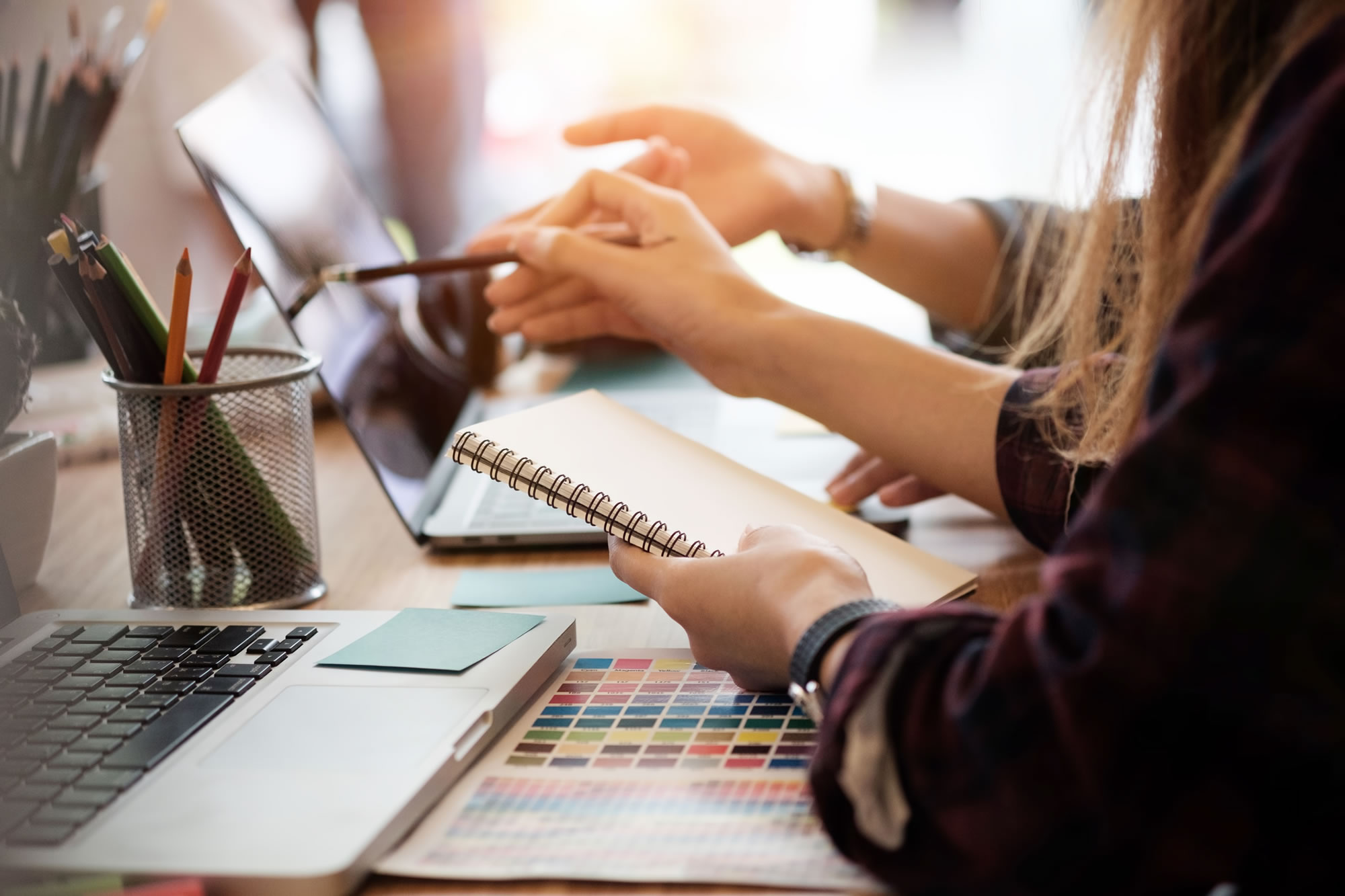 Business cards. Logos. Corporate stationery. There are many things a financial adviser could add to a shopping list when it comes to a branding project.
However, most independent financial advisers and financial planners are small businesses which have to be strategic with their budget. So, what do you really need?
At CreativeAdviser, we specialise in bespoke branding solutions for financial firms – so we have a fair bit of experience which we can bring to bear upon this question. Ultimately, it comes down to your answers to some important questions:
Who are your target audience and client base?
What are your goals with your branding project?
Which pain points has your business experienced most acutely when it comes to your financial brand? (E.g. have your advisers frequently complained about the lack of a client brochure, to distribute during their initial consultation with a new client?).
How much investment are you able to put towards a branding project?
Answering these questions will give you a good start in getting an idea of the kinds of brand materials you need for your project.
Whilst all IFA businesses are different, at the same time we have found that the same deliverables do tend to come up. In this article, we'll be outlining some of those here – to help give you an idea of what your financial branding project might look like:

#1 Financial logo design
Your logo is probably the most important image attached to your brand. Logos are a crucial visual "focal point" to help people remember which companies they liked and to tell them apart in their minds.
Some IFAs feel that they can get by without a financial logo, but this is a big mistake. Consumers expect businesses to have a logo, and if you lack one then you will be the obscure option when your prospects are trying to weigh up different financial advisers.
#2 Corporate colours
Your colour scheme is closely tied to your financial logo, and they need to sit comfortably together. There's little use having a yellow logo, for instance, if your primary colour for your brand is also yellow (as it will smudge the logo). Rather, you need an appropriate colour to support and compliment the logo and other important visual features of your brand.
A colour scheme might sound unimportant, but it plays a vital role in the emotional connection that clients and prospects have with your brand. Garish, unpleasant colours can be enough to put someone off from wanting to use your services! On the other hand, an attractive and compelling colour scheme can help nurture them towards a relationship.
#3 Stationery & email
All financial advisers now communicate via email, and your email signature is a great place to show professionalism and consistency with your visual identity. This might be as simple as including your new financial logo in your email footer, but there are other important brand assets you could use too (e.g. a link to your online client brochure).
Your stationery also plays an important role in reassuring clients and reinforcing trust in your brand during face-to-face meetings. A slick, nice-looking letterhead and compliment slip goes a long way. Certainly, it makes a better impression than a printed Word document with no branding on it whatsoever!

#4 Client folder & brochure
Financial advisers tend to hand over a lot of documents to clients during meetings, and it would be easy for all of this to get lost.
A branded client folder is not only a great way to help your clients stay organised for their meetings. It's also free advertising for you as they carry them about, and adds that extra touch of professionalism to your brand which makes it appear trustworthy to clients.
A well-crafted client brochure is also a great way to communicate your value proposition to clients, tell them about yourself and address some of their pain points early on to put their minds and hearts at ease whilst initially getting to know you.
Other material to consider
These are just a handful of some of the most important assets and materials a financial adviser might need during a branding project. However, that's not to say that these are the only options open to you. For instance, you could also include:
A set of brand guidelines to help team members stay "on message" when using the new assets, such as the logo design.
A branded video or set of videos – to sit on your website and landing pages.
Design of your social media profiles, including thumbnails and background images.
Flyers and leaflets for events.
Pop up banners.
Downloadable guides, white papers and eBooks to educate and inspire clients.
Shirts, mug, pens, memory sticks, bookmark and other small collateral.
Summary
One important question at this point might be: "How much does this all cost?" Well, you could do it on the cheap with an offshore freelancer. That might work and keep prices down, although in our experience you tend to end up with something which is much lower quality and often copied from elsewhere (which can land you in legal trouble).
For the best results, we recommend finding a UK-based creative agency with a strong level of past experience in your industry. The investment will be higher, but you need to consider the value of what you're paying for.
Your brand is your most important, intangible business asset. It plays a vital role in deciding whether a prospect will choose you over a competitor, and it is fundamental is encouraging clients to stick with you over the long term. Is it, therefore, very important that you invest properly in a strong, unique brand which will resonate authentically with who you are, which will distinguish you effectively form the competition, and which will stand the test of time so that you do not need to revisit your brand 12 months later.