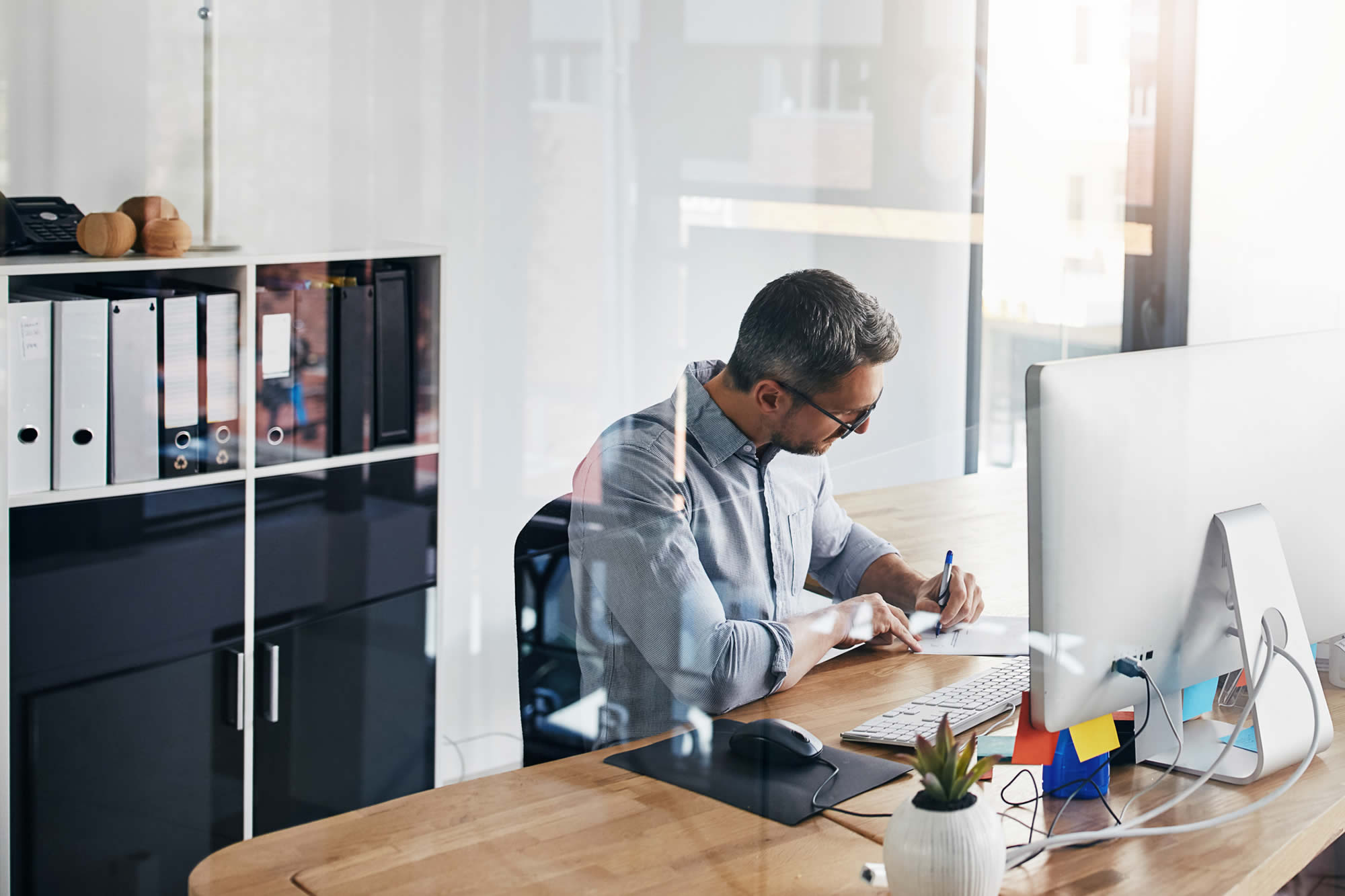 Producing great content for your website is one of the best ways for financial advisers to rank high in Google Search. In turn, this does wonders for your brand exposure and lead generation efforts.
However, what defines "great content" in financial marketing services? What are the common, defining characteristics of those who produce it?
Not all content is original, valuable to the client or comprehensive enough to do the trick for search engines or your target audience. Plus, lots of financial marketers simply copy each other – diminishing their thought leadership and sometimes even ending up with a Google penalty.
So, whether you are a solo-run financial firm or a larger business with a network of content contributors, there are many proven habits used by great content writers which you can benefit from.
Here are 6 of them in no particular order:
#1 Consume the news
If you are going to write regular, relevant content for your clients then you need to be aware of what's going on in your industry.
Do you know what's trending at the moment in your specific corner of the market? Are you subscribed to different industry publications and media outlets which talk about issues pertaining to your field?
Try and make a habit of putting all of this content into one specific place. Perhaps you could set up your inbox so that notifications from these sources all go to a specific folder, which you can check each day. Another idea is to bookmark the relevant websites and scour them once you first sit down for work.
#2 Write constantly
Producing content is like using a muscle – you need to flex it frequently.
That does not necessarily mean writing multiple, several-thousand-word essays every day. However, at the very least you should be committing 10-15 minutes each day to write down some thoughts and ideas pertaining to your industry.
Save and store these in an easy-access place to potentially make use of later when the time comes to sit down and write a longer piece. These can be amazing sources of information.
#3 Analyse the audience
Your content and overall financial marketing will only be effective if it resonates with your target audience. Their needs, interests, pain points and obsessions are important to know so that you can create content which speaks directly to them.
Sometimes this can place a constraint on your creativity. Perhaps you really want to write on a specific aspect of the pensions market, for instance. However, perhaps this topic would fail to really engage any readers. Maybe they want to hear from you about recent changes to inheritance tax rules, for example.
Most of the time, however, knowing your audience can spark some great ideas for content. Of course, you need to know their essential demographics such as age, income, gender, location and family traits. However, you should try and go further than that by analysing their psychographics – i.e. their typical needs, wants, desires, hopes, aspirations and fears.
#4 Find your angle & voice
It can sometimes be offensive for financial advisers are other professionals to hear, but you are not the only one writing content or marketing for your industry.
That means you are going to be competing with other firms who are writing to the same audience as you, concerning similar topics and subject matter. As a result, you are going to have to do something to make your content stand out from the crowd.
There are many ways you can do this. One way to figure out your own voice and angle is to look at how others have achieved it.
Martin Lewis from MoneySavingExpert is a common example. He sets himself out from other financial firms by offering "day to day" financial tips and advice, for the ordinary British person (not just high-end clients). This might not be your approach, but perhaps your angle is to speak specifically to women. Or to a particular minority group. Or expats in a specific country. Or something else entirely.
#5 Learn to curate
The best content creators know when to put out their own work, and when to point to others'.
One way to do this is simply to share, post or retweet an article or another piece of useful content to your social media base, which was created by another business or organisation.
Give the author credit in your post and link to the original source. You might fear that you will lose business this way, but most of your audience will appreciate it and see it as you adding additional value to them if you are already working a solid content marketing strategy.
Another idea is to summarise others' work into a post or article and to link to their work. For instance, we recently saw that one financial adviser on LinkedIn had created an article summarising "100 must-read books for business owners."
The article he had written contained links to the sellers' or authors' websites. It was powerful because it provided the adviser's business owner client base with some great summaries of books which they perhaps had always wanted to read, but hadn't had time to consume.
#6 Provide solutions
Commentary on recent financial events or developments can sometimes be interesting. However, clients are far more likely to engage with your content if it provides real solutions to their problems.
To refer once again to MoneySavingExpert, one reason the website's content is so powerful is not just because it provides interesting information about mortgages, pensions and other financial affairs. It provides easy-to-understand solutions to common financial problems which people face.
If you want your financial content marketing to stand out and be remembered, then go beyond what your competitors are going and provide solutions – not just insight. Minimise the jargon and put everything in terms that your audience will understand. That way, they are much more likely to share it with others and come back for more later on.