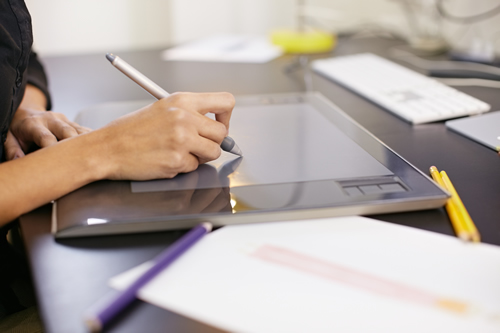 A good graphic designer can be hard to come by, especially when you're a financial business. The financial industry is one of the most complicated around, so when searching for a designer you need to find one that create eye-catching original content, that clearly communicates your brand to your audience.
When searching for a graphic designer, you will have a wide range of options available in the form of hundreds of skilled freelancers and companies offering you their services. When the options are so many, it becomes necessary to filter only the best out of them all so your expectations are not only matched, but also surpassed.
Here are some of the key traits to look for in a great financial graphic designer.
1 – Great Technical Skills
Any graphic designer worth their salt needs to have a wide range of technical skills. This ranges from web design tools such as HTML, designing software such as Adobe Photoshop and Illustrated, and UI/UX knowledge. Not only that but knowledge of typography, print design and branding should also be within their skillset. The general rule of thumb is the greater the technical knowledge, the greater the creativity.
2 – A Killer Portfolio
When a graphic designer claims to have experience, they should have a portfolio to back up that claim and highlight their best work. Have a good look at the portfolio and go through as much of their work as you can. This should tell you exactly what they are capable of, as well as if their style matches your brand and business.
3 – Clear Communication Skills
A great graphic designer will know how to communicate with a client, and talk freely about their story, brand and ideas. These communication skills also go a long way towards negotiating and developing relations with the customer. Plus, they enable the designer to understand exactly what you, as the client, are looking for.
4 – Naturally Detail-oriented
Graphic design is naturally detailed work – from the final product to the process itself. Ask for details about the process the designer will follow, and make sure you confirm if you will be getting chances to view various revisions and options.
5 – Excellent Time Management
Time management is key if you're looking for a graphic designer that will provide you with several options and endless revisions. Or if you're looking for a fast turn around on multiple graphics over a month. You want to be sure that the designer you choose is able to work to your timeline, so nothing gets delayed or pushed back.