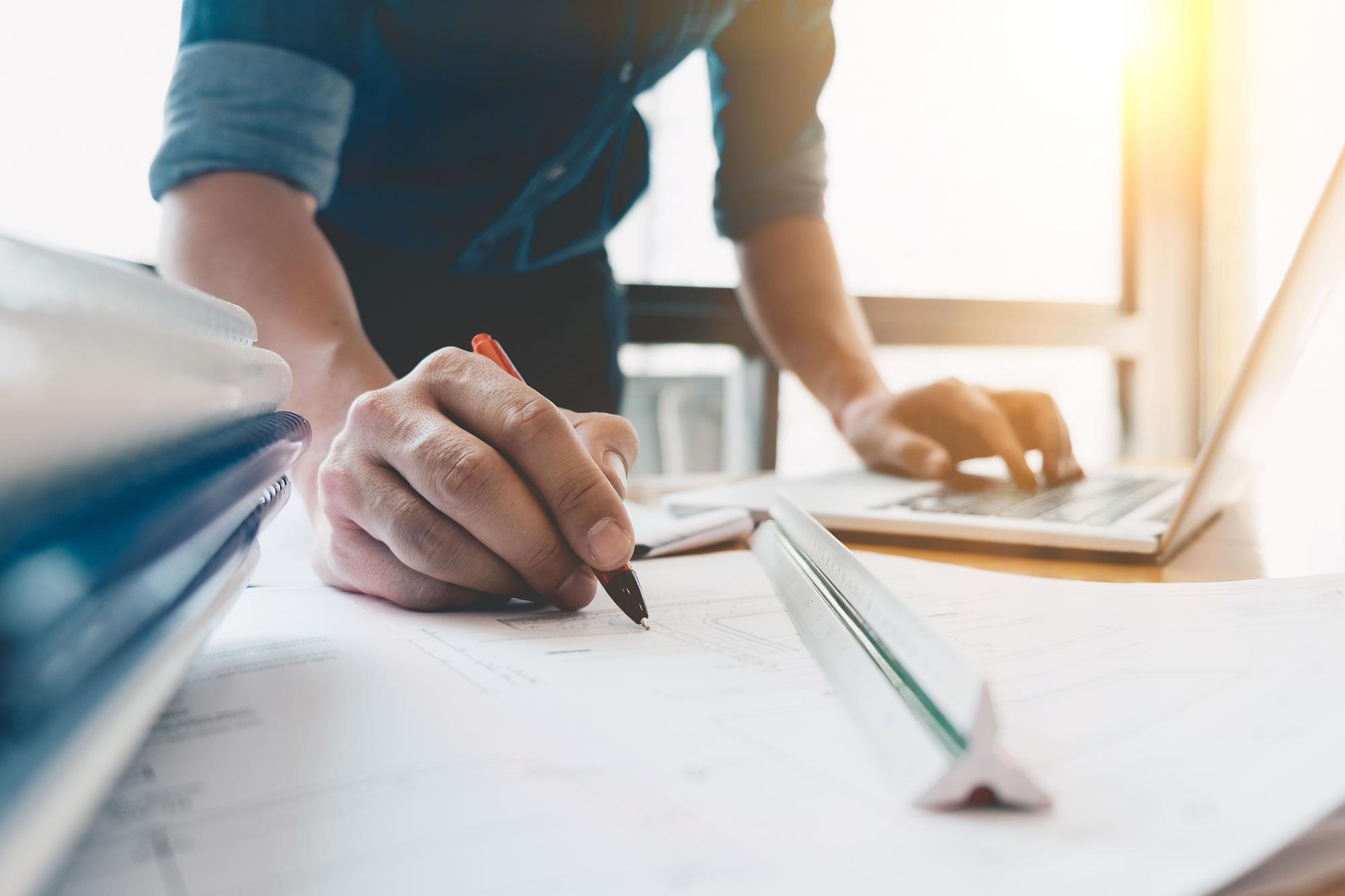 Perhaps you want to design financial logos. Or maybe, you work in financial services and are interested in how financial logo designers produce beautiful, compelling logos.
Either way, there are a number of tools you need to be aware of – each of which is vital to the arsenal of a competent designer of financial logos.
Due to the pervasiveness of readily-available software solutions, it isn't too hard to get your hands on the tools you need to design financial logos.
We're going to share some of them with you here. However, bear in mind that whilst it may be fairly easy to get hold of the instruments you need to design financial logos, you still need a lot of skill, knowledge and experience to design something truly original, compelling and memorable.
With that said, let's dive in.
The Good Old Fashioned Tools
Pencils
Yes, you hear that right. Even the master-designers of financial logos still make use of traditional, hand-held tools like pencils.
One of the best pencils for logo design is a mechanic pencil, which minimises the amount of sharpening you have to do as you sketch your ideas. A separate, coloured pencil can also be useful to highlight to highlight the best ideas you've come up with, before you commit them to digital.
Paper, or Sketchbook
The end result of financial logos may well be produced on a computer. However, much of the work committed beforehand occurs on a piece of paper.
Software solutions are great for design, but even today they do not provide the speed and creative freedom that comes from working on a sketchbook.
The essentials you need include a blank sheet of paper. Or, better yet, if you want to do financial logos professionally then you're probably better off with a sketchbook.
An A3 pad can be particularly useful for mind-mapping ideas on a desk, but you may also find it useful to carry a pocket-sized book for when you are out and about.
Digital Tools For Financial Logos
Computer
Of course, there are many different kinds of computers available for you to choose from when it comes to designing financial logos. You will nee to take your budget and preferences into account when settling on the computer you want (e.g. Mac or PC).
The good news is, you do not need an exceptional processor in order to run the software needed for financial logo design. A fairly bog-standard computer can get the job done.
At CreativeAdviser, we like to use Apple Mac desktop computers in the office. However, we also like to use Apple laptops as well, for remote work. Sometimes working from a cafe, or even outside in a local park, can be fantastic environment to stimulate creative inspiration.
Vector Graphics Software
With your computer settled, you'll now need a software solution called "vector graphics software" to start designing financial logos digitally.
Vector graphics are different from raster graphics. Whilst the latter comprise pixels (which limits their scale-ability), the former use mathematical equations so they can be scale indefinitely without losing quality.
There are a few different options for you here, both paid and unpaid. Let's look at a few here.
Adobe Illustrator. If you are serious about designing financial logos as a creative professional, then this will probably be your preferred solution. It's the industry-standard for dealing with vector graphics in the creative industry, and you will need to pay for it.
Inkscape. A free software solution which is probably the closes to Adobe Illustrator. It possesses a similar range of drawing tools, along with a decent assortment of colour /text tools for designing financial logos. Inkscape will also allow you to export to EPS, PNG and PDF.
Vectr. Another free solution for vector graphics software. It is browser-based, which you can use by simply signing up online. You can download and install it, however, if you prefer to work from your machine. Vectr isn't quite as advanced, and you are limited in the types of files you can export to (SVG, PNG and Jpeg). That said, it is fairly easy to use and comprehend.
Font Tools
Typography is an integral part of any financial logo design. Either you will need to create a font yourself, or (more likely) you'll need to download and purchase one.
There are millions of fonts available to choose from online. Some are paid, and others are free:
Free Fonts
Be careful when choosing a font solution which is free, as many of them restrict their terms of use to personal (not commercial) use. Make sure you check that the font has a commercial license.
That said, there are some free, commercial-use fonts out there. Font Squirrel is quite good, with many fonts available to search, view and download.
Probably the most useful free resource for financial logo fonts is Google Fonts. Allow of them are open source, and can be used either for private or commercial use.
Bear in mind that most Google Fonts are designed for body text. However, with some careful searching and sifting, you can find many that would work well for designing financial logos.
Be mindful, however, that since there are only a handful of free, high-quality fonts, many decent designers will use them. This means your financial logo might not be as unique as if you had gone down a paid route.
Paid Fonts
Paying for fonts for financial logos is almost always the better way to go, and is a great investment for your financial brand. Here are a few places to look: