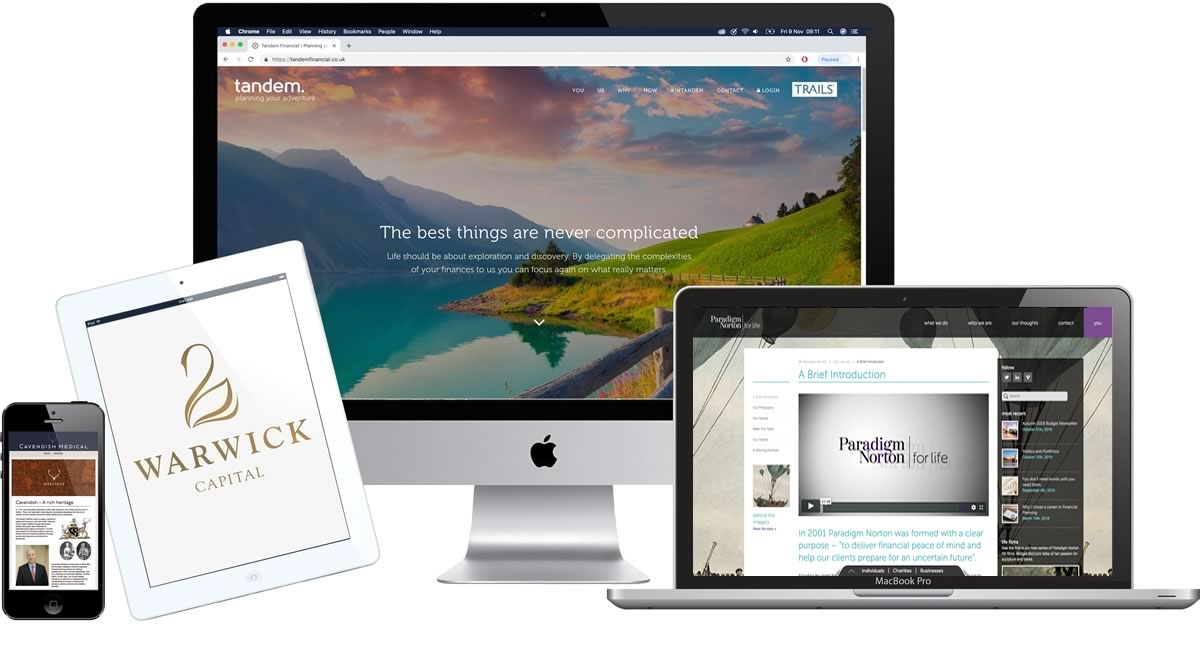 For a financial services firm, a website can be a powerful lead generation tool. Yet, sadly, for many businesses the common experience is to see some website traffic in the Google Analytics dashboard, but very little "converting" (e.g. filling out a contact form or calling the number). In this guide, our marketing team at CreativeAdviser shares how financial websites can increase their conversions.
We hope you find this guide useful. If you'd like to discuss your own financial marketing strategy with us, please contact us and we can arrange a free online consultation to review and make some recommendations.
Check your settings
Sometimes, zero conversions are listed on your Google Analytics records because, quite simply, the conversions are not set up properly. For instance, if a conversion is supposed to be recorded when someone submits your contact form, have you run tests on the form to check that the system works correctly?
There are different ways to set up conversion tracking on a financial website. Currently in 2021, arguably the best practice is to use Google Tag Manager (GTM). However, one of the most straightforward ways to do it is through Google Analytics. For instance:
Log into your Google Analytics account and navigate to the Admin area on the bottom left.
Check you have the right Property and View selected in the three columns, and then click on Goals.
Click on +New Goal and click on Custom on the first step of the Goal setup.
Give the goal a name under Goal Description and under Type, select Destination.
Under Goal Details, enter the URL of your "thank you page" (i.e. where the user lands after they submit your contact form) and Save.
You can then click on Realtime and Conversions on the left of the page. Open your website in a separate tab and submit the contact form. You should see the goal appear on your Google Analytics timeline.
Check your speed
One of the biggest hindrances to a financial website's conversion rate is its speed. The slower your site, the lower your conversions are likely to be as users get frustrated with waiting for pages to load (or for contact forms to submit). In fact, for each second that your users need to wait on your website, your conversion rate may be lowered by 0.5% or more.
A simple, quick and free way to check the speed of your financial website is to enter your URL into the Google PageSpeed Insights tool. Not only will it give your website a "score" on both desktop and mobile devices, but it will suggest ways for your developer to improve the speed through an itemised list of action points.
Check your traffic
To get conversions on your financial website, you need people to visit it. More traffic opens up the potential for more conversions, but you also need to try and draw in more of the right traffic too. For a financial adviser looking to generate more conversions in Surrey, for instance, it makes little sense to get 1,000 more monthly pageviews if most of the new visitors are based in India.
A good starting point is to analyse your existing traffic; in particular, where they are based in the world and which traffic source (medium) they come from (e.g. paid search, direct or referral). The first can be analysed by logging into Google Analytics, navigating to Audience on the left and then Geo -> Location. There, you can see a breakdown of your audience by country and city.
You can find out about traffic source for your financial website by going to Acquisition (on the left), then All Traffic and Channels. This will tell you whether your visitors come mainly from typing in your URL to the browser directly, Google Search or other sources.
The results may surprise you! It may be, for instance, that your paid ads are brings in too many people from outside your desired location(s). In which case, part of your conversion optimisation strategy may simply involve a refinement of your ad groups and targeting. Sometimes, your Google Analytics can also spark ideas for new areas (or channels) that you can capitalise on, to increase traffic and conversion opportunities.
Check the calls to action
Calls to action (CTAs) are often buttons on your financial website which invite the user to "do something" – such as fill out a form or to download a resource (e.g. a PDF guide). The wording, positioning and design of these CTAs on your website will be crucial to your conversion rates, so it is worth investing time and effort into maximising their effectiveness.
Here, it can help to "split test" your CTAs to see which ones do a better job at getting your visitors to click on them. Quite often, a simple chance in wording can make all of the difference. For instance, one CTA could say "book a meeting" and another could say "start a conversation". You could run both for a few weeks/months, look over the data afterwards and find out which is the winner!
Put yourself in the user's shoes
Another crucial aspect of your financial website to consider is your user experience (UX) and their customer journey. No one wants to be "sold to" at the very outset, and most visitors will likely want to spend time browsing your content to see if you are a "good fit" for them before being asked if they want to contact you. Here, consider your use of "pop ups", chat boxes and other invitations which might interrupt the user too soon – possibly putting them off and causing them to leave.