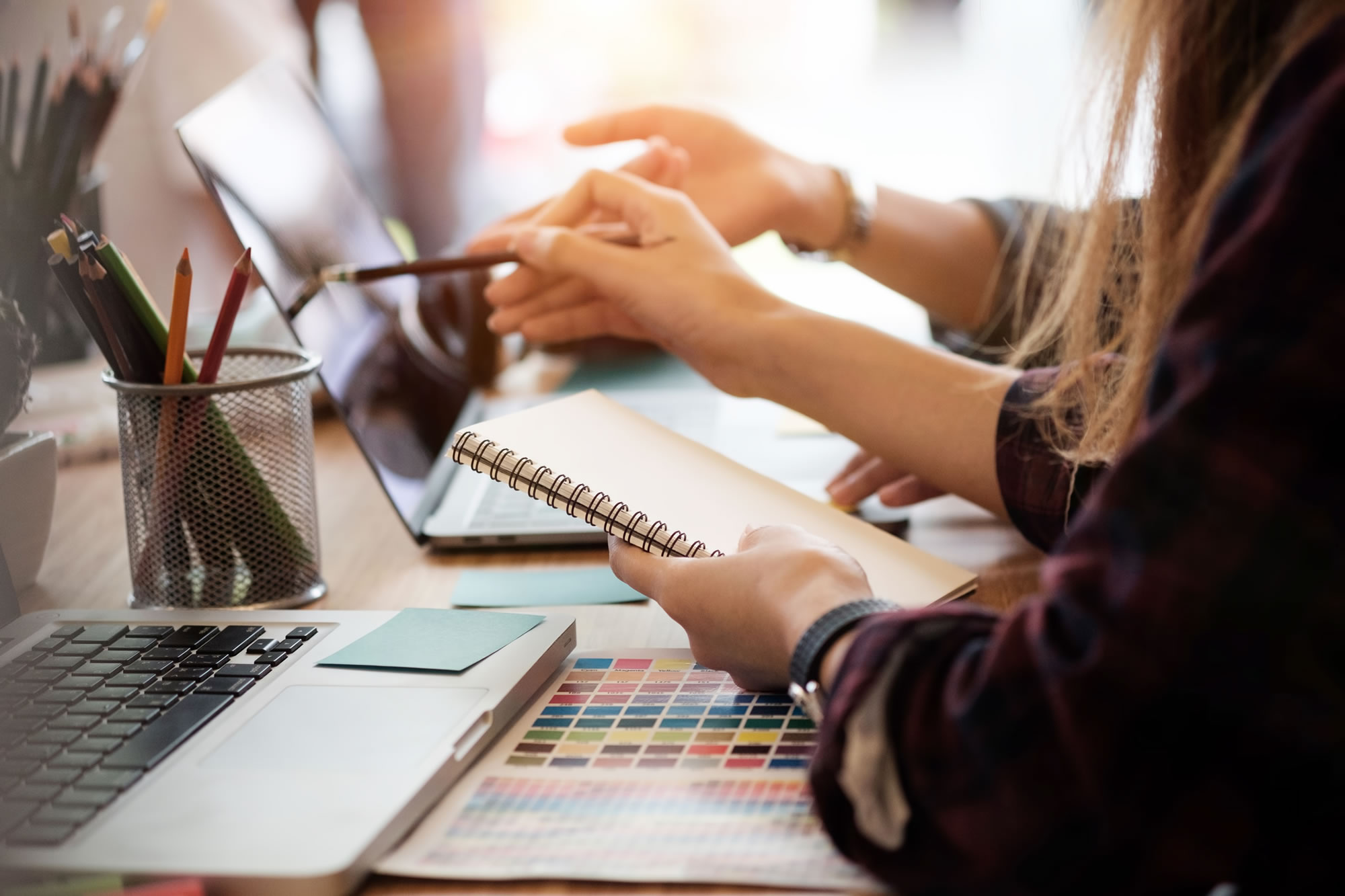 Marketing plays a vital role in the survival and growth of any business – financial services included.
Yet how does financial services marketing work in today's digital world, in 2023? How can you ensure that your marketing is relevant, effective and meeting key goals for your organisation?
Marketing is a huge topic. Yet there are some essential "building blocks" to get you started – along with some key features about the marketing landscape in 2023, to take account of.
Below, we offer our latest guide to financial services marketing. We hope these insights are useful. Please contact us if you want further information or to discuss your own marketing strategy with us.
What is Financial Marketing?
Financial marketing (or marketing for financial services) is all about getting current clients, and prospective ones, to notice your financial firm and shape their perceptions of you.
Ultimately, financial marketing is supposed to help your audience along the various stages of your sales pipeline. The end goal is to get them to take at least one "conversion action", such as filling out a contact form or booking a free consultation with you.
Different ideas might fill your mind when you hear the word "marketing". Some people imagine adverts in newspapers, radio, billboards and TV. Others might envisage Facebook Ads or other forms of digital marketing.
In 2023, financial marketing can take various forms – incorporating various elements of the above, and more. Whilst there may be time-honoured marketing principles that are relevant to all financial firms, there is no universal financial marketing strategy.
Rather, your marketing will look different depending on your goals, target audience, competitive landscape and other key factors.
To make your financial marketing most effective, therefore, you need to identify your current position in the market landscape, pinpoint where you want to be and then craft an effective plan to get there.
Key Developments in 2023 Affecting Marketing
Technology is rapidly changing and marketers need to constantly keep updated to adapt accordingly.
In 2023, perhaps the most notable development is the proliferation of generative AI models like ChatGPT. These platforms have immense power which we are only just starting to understand, months after their arrival.
For instance, generative AI models can create content for different marketing campaigns – such as email marketing or social media. This could take a lot of marketing legwork away from humans in financial services, letting them focus on other key matters in the business.
AI chatbots can also provide automated replies to customer queries on a financial website. Keyword research for SEO (search engine optimisation) is also often made easier using models like ChatGPT, helping marketers target their content to online users more effectively.
Video is also more important than ever before. Some studies estimate that 65% of all internet traffic is video-based in 2023, with the percentage likely to keep rising. YouTube is also the world's third-largest search engine (after Google Images).
Mobile is also important. Many financial firms assume that their older target audience(s) prefer the familiarity of a desktop. Yet usage of these devices is on the rise amongst those aged 55-64.
What do these insights and trends mean for financial marketers? At the very least, it means that your financial website should be responsive to different devices and moving towards the integration of video-based content.
Time will tell how generative AI might feature in financial marketing. There are still issues to address such as data protection and compliance matters. Yet it is likely that this technology will also become more important in the near future.
How can I Create a Marketing Strategy for my Financial Firm?
The first step when crafting a financial marketing strategy is to define your audience.
There may be a difference between who you currently speak to with your marketing and who you should be speaking to. For instance, if you are a financial adviser, are your current clients the type of people you want to reach with your marketing?
In some cases, a "good" marketing strategy will help you (thoughtfully) start to move away from unprofitable, unsuitable audiences and clients who you may be already engaging with. This helps to clear the way for clearer, more targeted messaging.
The process of qualifying your target audience should not just be negative (excluding undesirables). It should also be positive and proactive, identifying the demographics and psychographics of your "ideal client" to help you narrow down who you want to talk to.
For instance, your ideal client may be a man or woman between the age of 55-64. They will have at least £250,000 in investable assets and are open to receiving professional guidance from a financial adviser. Their "pain points" might include feeling overwhelmed about pension information and anxious about whether they have enough for retirement.
This might start to reveal ideas about how you can talk effectively to your audience in your marketing. For instance, you might use the headline: "Feeling overwhelmed about pension information? Get guidance today," to speak directly to the pain point above.
A good second step is to survey your surroundings and consider your current position in the marketplace. For instance, how many competitors do you have? How are you faring against them?
For instance, if you are interested in pursuing an SEO strategy with your financial marketing, how is your website positioned in the search engines compared to other firms similar to yours? Are you on relatively-even ground, or are you far ahead or behind?
Your current position can help reveal what may be possible moving forwards with your marketing. For instance, if you can realistically compete with SEO rivals, perhaps it is worth investing in a new campaign if that's where your audience could be reached.
Thirdly, consider where you want to go with your marketing. What do you want to achieve in terms of lead generation, for instance, within 6-12 months? Using the tried-and-true SMART goals approach can be invaluable here.