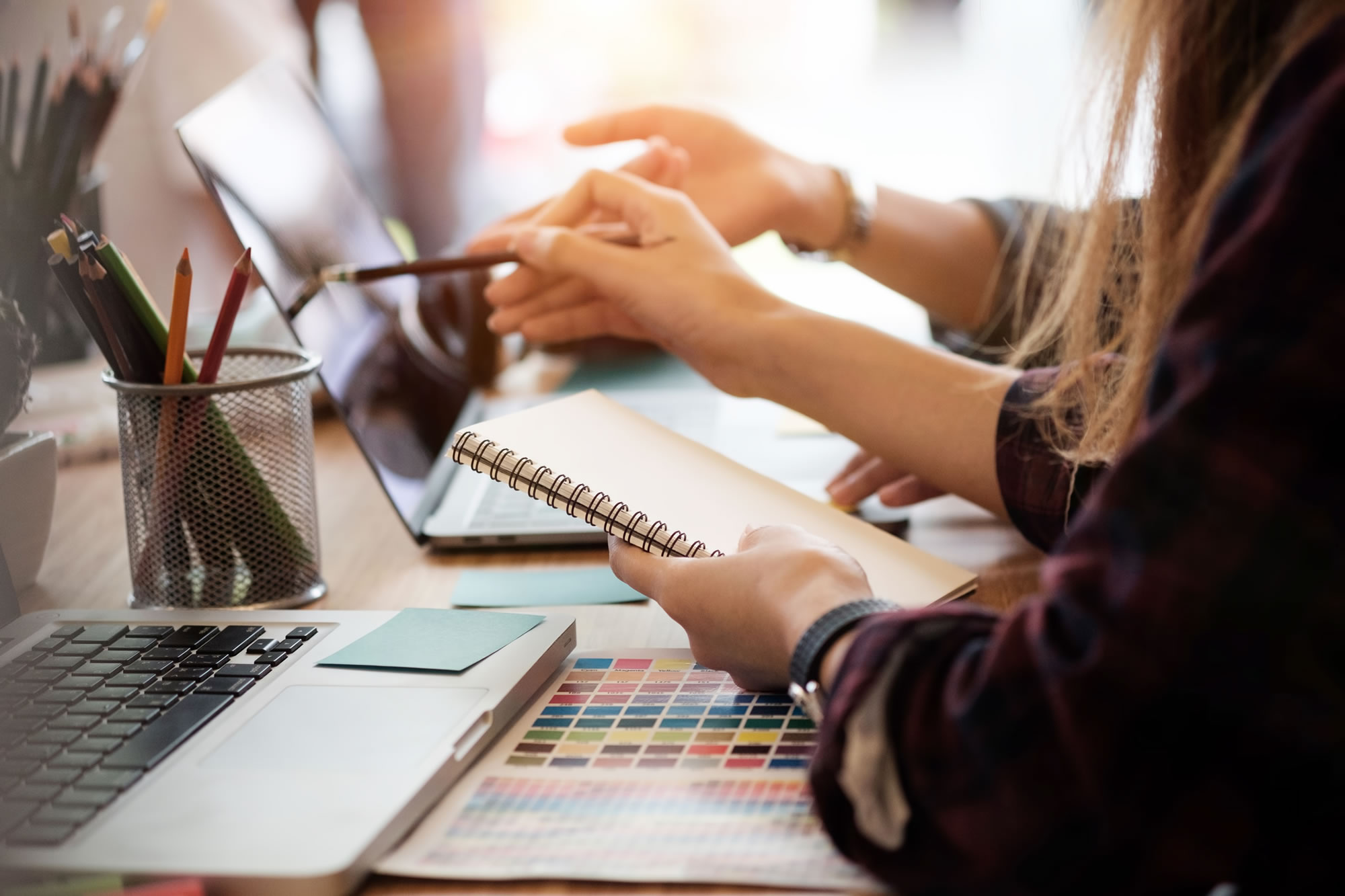 Google search (and, increasingly, Bing) will be important marketing channels for all financial advisers to consider in 2023. Yet how can you ensure that your financial website performs as strongly as possible, achieving the best search engine rankings?
Below, we share 10 strategies to help you improve your financial SEO. Some of these will be a "quicker fix" compared to others which may require the help of a developer – or, possibly a redesign of your website.
We hope this list is useful to you. Please get in touch to discuss your own financial marketing and SEO strategy with our team.
#1 Improve your backlinks
Many financial firms do not realise that backlinks (external links to your website from other sources) play a key role in your financial SEO. Websites overloaded with low-quality, irrelevant links may be hurting their prospects, for instance. Those without any links at all, moreover, will also likely be holding themselves back.
Consider running an audit of your backlink profile and removing yourself from any links which are unhelpful. Those which may be causing you outright harm (e.g. adult sites) should be disavowed entirely.
More positively, consider putting a strategy in place to attain better backlinks going forwards. These might include financial blogs, news websites, authoritative directories and other sources.
#2 Speed up your website
How fast are your web pages? A slow-moving website is likely to be regarded negatively by Google's search bots.
You can test the speed of your financial website using a free tool like Google PageSpeed Insights. This will list possible issues with your financial website which are slowing it down. It will also suggest some solutions.
For instance, if your website is laden with large image files, you could compress them – retaining most of the quality but reducing the size.
#3 Check schema markup
Older financial websites will be more at risk of not having the right schema markup. This adds an enhanced description of your content to a web page, such as your Services or About Us page. This helps to inform Google about the nature of the content for ranking purposes.
You may be able to check your schema markup by using a validator tool, although the potential work required to rectify any issues will depend on your financial website and how it was originally put together.
#4 Improve your social media
Your social media activity, followers and presence do not directly affect your search engine rankings. However, social media can be a key source of traffic to a financial website. Google will then look at the profile(s) of your visitors and this may affect how you are ranked in its search engine results. More brand awareness and exposure are vital for helping you get noticed online – by everyone.
#5 Optimise on-site SEO
Titles, meta descriptions, meta titles and alt tags are just a handful of the on-site SEO items to tick off your regular checklist. Are these all in place for pages, posts (blogs) and "core" pages like your Home page and Services page? Could they be improved so that people are more likely to click on your links when they appear in search engine results?
#6 Aim for snippets
When you type a question into Google in 2023, often you will get a "snippet" appearing at/near the top of the search results which attempts to answer the question within the search engine (without needing to click to a website).
If you can snag snippets like these, then you could open up some great opportunities to generate organic traffic. Check your blog posts and see how optimised they are for these "featured snippets". For instance, can you find a 2-3 sentence answer to a user's question(s)? Or, do you meander and take several paragraphs to answer?
A financial website which offers the former to Google is more likely to get picked up by the search bots.
#7 Track & analyse regularly
In 2023 there is a range of tools available to help financial planners see what is happening on their websites and use the data to improve their SEO. At a minimum, Google Analytics 4 and Google Tag Manager should be on your financial website to aid with this.
Once you have set up conversion tracking and all of the relevant digital infrastructure, make sure you take time to periodically check how your website is performing. You can log into your account(s) and view in-depth reports and also build your own dashboards for a "snapshot" view.
#8 Audit your content
Content is still king for SEO in 2023. Low-quality content will not help you to climb search engine results.
It might be that you have very little content on your website. If so, then now could be the time to start a content strategy. This can help you build up authority for your financial website and also help with the featured snippets mentioned above.
Those already with content on their website may benefit from an audit/review. Is there any old content which needs "freshening up" or updating? How does your article compare to those offered by your competitors?
Perhaps you could improve it with a video, an infographic or with your own independent research?
#9 Research your keywords
Are you targeting the right keywords with your articles, pages and other website content?
It is a good idea to occasionally check the "search landscape" using a tool like Google's Keyword Planner. This can give you new ideas to find search terms that are high in volume, low in competition and high in user intent.
#10 Stay up to date with best practice
Financial SEO rarely stands still. Technology keeps evolving and user behaviour also changes in response to this – and to new trends.
Working with a professional financial marketer, or a financial marketing agency, can help you stay updated about best practice for your financial SEO. Yet there are also good blogs like Search Engine Journal which you can follow yourself to help stay up to date.